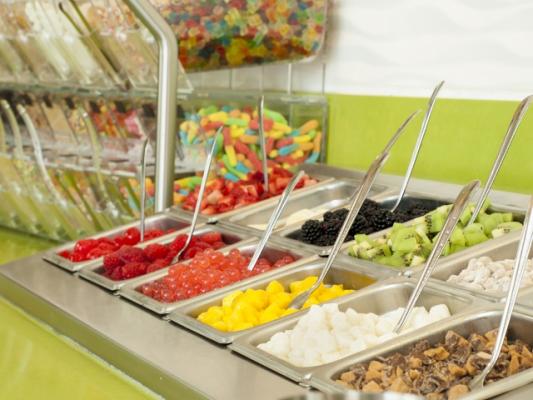 Frozen yogurt shop, Established, profitable, busy center. Well established yogurt shop in a very busy center of San Diego. Excellent location. Building size: 1,200+ sq. ft. Rent: $5,400 / month including CAM. Lease until August 2021, Option 5 years. Rent deposit: $5,000.
Employees: 1 full-time, paid $14/hour
4 part-time, paid: $12/hour
Gross Sales: $276,600
Net Profit as working owner: $80,000
If the new owner operates the shop as Absentee, net profit will be Approx. $50,000.
Well established frozen yogurt shop in a very busy center. The shop is located in an affluent neighborhood of San Diego with many loyal customers. Great central location, near schools, homes, and park. The business is surrounded by an area of high income, with families who have larger than average disposable income. Very simple business to run with few employees. Ideal for any new owner.
With hot summer months and many more hot days throughout the year in San Diego, this location will entertain many customers. All equipment are top of the line and in great working condition. 6 Taylor machines, 12 Flavors and 45+ toppings. A new exhaust and mini-split was recently installed in the backroom to save on energy.
This store has great potential for increase sales and expansion. Adding Boba tea, smoothie/juice and 3rd party deliveries will definitely help increase sales and revenue. Current owner is completely absentee and does not spend time at the store. He purchased a wireless business and a 7-Eleven last year and is completely devoted to those businesses full time.
Store manager is making $14/hour ($30-$35K/year). Current Cash flow is approximately $50K, owner operated income is $80-$85K working full time.
Reason for Selling: Bought a Wireless Business and a 7-Eleven last year. Working full time at those businesses.