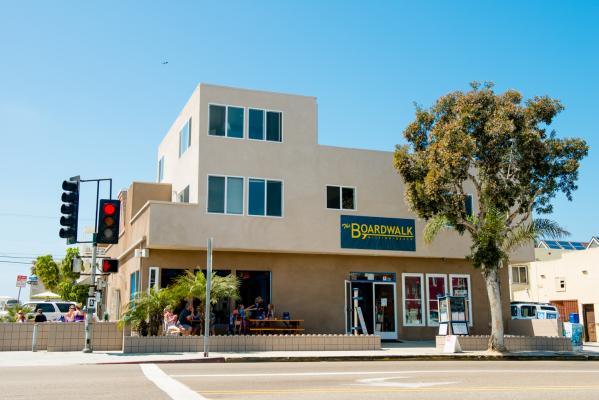 Prominent corner location at the best intersection in Mission Beach with
approx. 17,000 average daily passing cars (Source: MPSI Systems, Inc.)
Located only one block from the beach and bay on Mission Beach's main artery Mission Blvd.
Abundance of local residents with a strong tourism draw throughout the
Spring and Summer.
Close by to many attractions such as Seaworld, Belmont Park, Mission Bay
Aquatic Center, San Diego Sports Center, and may more.
Premises are currently licensed to serve beer, wine, and liquor; and equipped with a functional kitchen, bar counter, draft beer system, and ample patio seating.
Sale offering includes all furniture, fixtures, equipment, leasehold improvements, goodwill, and highly sought after liquor license.