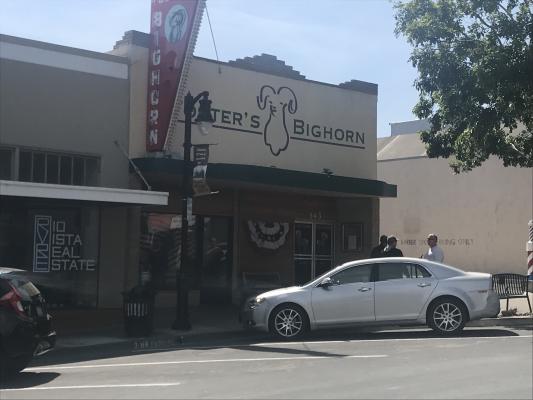 Real Estate Inc - SBA Loan Approved - Hard Liquor License Bar/Restaurant - Large Basement Storage.
RRC#: 3461
Asking Price: Offered At $945,000
Location: Solano County
Annual Revenue: $810,301
Annual Cash Flow: $90,000
Monthly Rent: Real Estate Included
Listing Description:
As the real estate is included, a 25 yr SBA loan has been pre-approved for this historic, reputed bar and restaurant with it's ABC Type 47 hard liquor license located in Rio Vista, on the Sacramento River. For sale for the first time in 20 years the owner is now ready to retire and pass on not only this great business and real estate but also ALL the coveted, valuable historic wall mounted Wildlife. With annual sales of $810,000 producing a sellers income of $90,000. The seller may offer a portion of the sale as a carry back loan to well qualified, experienced buyer's with excellent credit. The fully fitted kitchen includes a 12ft type 1 hood with fire suppression system, broiler, flattop, 4 burner stove and oven, 3 deep fryers and many refrigerated worktops and stainless steel prep tables and walk-in cooler. The large basement has massive storage and a liquor store with an office and includes 2 further walk-in coolers, one for food the other for beer with a Glycol cooled beer line system. The 50 ft long bar seats 22 and there is ample room to add further high table seating. It has a draft beer tower with the capacity of adding many more and a valuable ABC type 47 hard liquor license which is all included with the sale. The main dining room just off the bar seats 60 and to finish off the space there is the private banquet room with seating for 50. This unique bar and restaurant is for sale including all the inventory of food and drink, a $15,000 value and more importantly, the wall mounted wildlife is also included with an untold value as one of the most remarkable & treasured collections of it's kind in the world. In the 1920's Bill Foster developed a passion for wildlife of a different sort that included bootlegging. On the run from the law, he moved his wild enterprise up river to Rio Vista. In 1928 he made 8 trips to Africa and then 10 trips to Canada and Alaska. Old photo's on the walls tell the story of a lifetime of hunting, photography and taxidermy. Foster's Bighorn now has one of the world's most remarkable collections of wild game trophies with over 250 wall mounted wild animals, birds and fish.
General Information:
Organization: Sole Proprietorship
Established: 1933
Current Owner: 2000
Employees: 16
Reason For Sale: Retirement