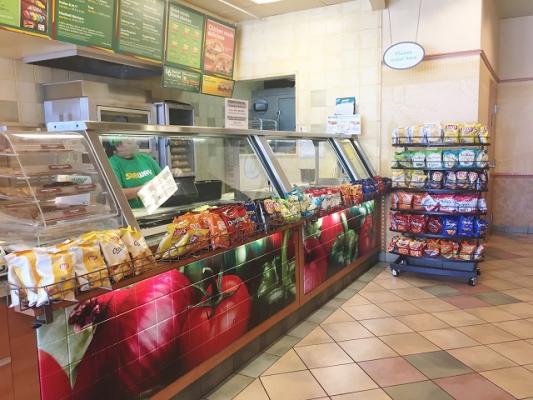 Popular franchise in a prime shopping center near downtown san jose. It has a seating capacity of 28 people, 1,200 sq.st. Total space. It is fully equipped as a subway store with all required equipment. The equipment includes: walking cooler, ice maker, freezer, preparation tables, plenty of storage, system of required sinks, ada bathrooms. Ample parking. Master lease with options. Must be sell as subway franchise.
General information
Location: shopping center
Co tenants: other restaurants and businesses
Signage: building signage
Ownership: inc.
Seating: 28 seats
Size: 1,200 square feet
Parking: shopping center parking
License(s): business, boe
Open: open 7 days a week. Mon-fri: 8:00 AM - 10:00 pm, weekends: 8:30 PM - 9:30 PM.
Reason for sale: other interests
Lease information
Lease/rent: approximately $6,300 nnn
Lease expiration: jan. 2021
Yearly adjustment: on the renewal.
Lease option: 1 x 5-year option
Security deposit: tbd
Financial information
Revenue: approx. $380,000 per year.
Cash flow: to qualified buyers
Equipment/ inventory: equipment list
Payroll: 5 employees, 1 part time
Franchise royalties: n/a
Expenses: rent, utilities, insurance, maintenance
New terms: all cash
The listing # 234167 Subway Franchise Restaurant - North San Jose below is currently OFF THE MARKET due to that it is either in escrow at this time or has recently been sold.
For more businesses for sale that are like this Subway Franchise Restaurant in North San Jose please see a sample of BizBen active listings below and links to all similar listings on BizBen.com.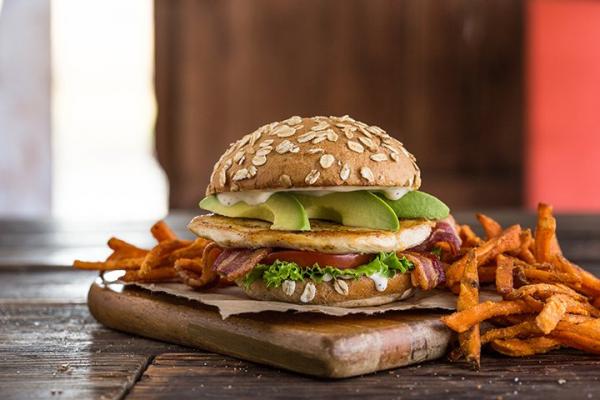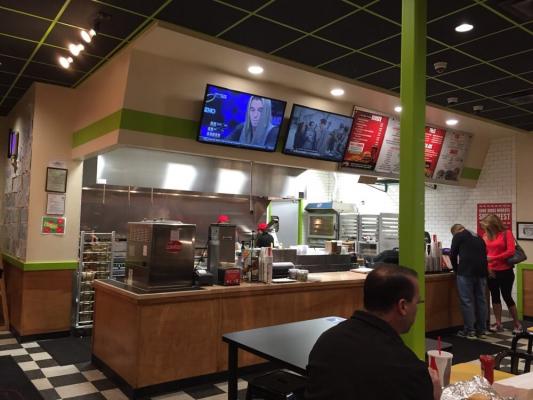 Available:
Burger Joint Restaurant - Well Established - Santa Clara County
Posting #: 250987
Status: Active
Refreshed: 1/15/2020
Contact: Steve Zimmerman
Phone: 415-945-9701
Phone: None Given
Price: $319,000
Adj Net: Call
Down: Call
Trending Burger Joint serving gourmet style Burgers, Fries and Shakes. Offering unique burger options, part of a rapidly growing burger chain. It is located in a multi store shopping center, in a Major Metropolitan City. Surrounded by heavy residential homes and tech offices. Seating for 56.



Available:
Mountain Mikes Pizza Restaurant - San Jose, Santa Clara County
Posting #: 259462
Status: Active
Refreshed: 12/20/2019
Contact: Edmond Evan
Phone: 408-921-3590 Cell
Phone: None Given
Price: $379,000
Adj Net: $140,000
Down: $100,000
Well established Mountain Mike's Pizza Restaurant with absentee run owner became available for sale. The restaurant was established at this location back in 2008 and with current ownership since 2015. Ample parking to accommodate customers and attract heavy foot traffic to the restaurant.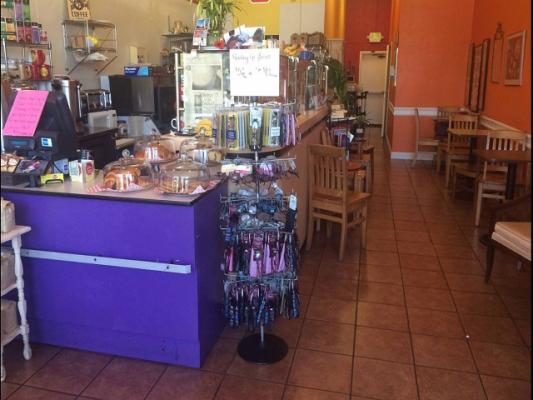 Available:
Coffee Shop - Willow Glen, San Jose
Posting #: 256414
Status: Active
Refreshed: 1/8/2020
Contact: Maggy Slavova
Phone: 408-829-2315
Phone: None Given
Price: $100,000
Adj Net: Call
Down: Call
Neighborhood coffee shop located in the Willow Glen area in San Jose. The shop serves blended coffees, milk teas, smoothies and other cold and hot drinks. Centrally located at a corner location this franchise business is a turn-key with huge potential. It seats 54 guests with additional patio.



Available:
Subway Sandwich Restaurant - Absentee Owner - Mountain View, SF Bay Area
Posting #: 258166
Status: Active
Refreshed: 1/21/2020
Contact: Bob (Owner/Seller)
Phone: 408-531-9371
Phone: None Given
Price: $199,000
Adj Net: Call / Email
Down: $50,000

An excellent opportunity to own a Subway franchise in the heart of Silicon Valley on the very busy El Camino Real! Heavy traffic through out the day. This store has been at the same location for over 35 years! There will be no need to re-design for the next 7 years! Ideal situation for the buyer.


Available:
Cookie Ice Cream Franchise - Santa Clara County
Posting #: 255449
Status: Active
Refreshed: 1/7/2020
Contact: Diane Ho
Phone: 669-454-1243 Cell
Phone: 925-201-1989 Office
Price: $275,000
Adj Net: Call
Down: $50,000
This cookie and ice cream franchise business has been operation only in 3 months. Owner has invested about $350K to build out the store. It's located in an outlet mall shopping center with major fashion brands and luxury retailers. This is also a enclosed mall so the business has potential



Available:
Quick Service Asian Restaurant - Santa Clara County
Posting #: 259508
Status: Active
Refreshed: 12/25/2019
Contact: Steve Zimmerman
Phone: 415-945-9701
Phone: None Given
Price: $150,000
Adj Net: Call
Down: Call
Prime location on a busy street in Palo Alto, in a mixed residential/commercial area. This area receives both substantial walk-in and drive-up business seven days a week and is the main hub for the neighborhood. There is a train station near by and local farmers market on the weekend.



Available:
Round Table Pizza Restaurant Franchise - Midtown Palo Alto
Posting #: 259101
Status: Active
Refreshed: 12/26/2019
Contact: Joan Young
Phone: 408-436-1900
Phone: None Given
Price: $375,000
Adj Net: Call
Down: $375,000
This Round Table Pizza is one of the best deals on the market today. Territorial rights and an ABC Type 47 Liquor License are part of the sale. The buyer will need a minimum of $200,000 cash and a net worth of $500,000 per franchisor.



Available:
Ice Cream Franchise - South Bay, Santa Clara County
Posting #: 253024
Status: Active
Refreshed: 1/16/2020
Contact: Michael Floorman
Phone: 408-385-0412
Phone: None Given
Price: $98,000
Adj Net: $75,191
Down: $50,000
Price Reduced! Prime location! Shop provides ice cream, frozen custard, Italian ice, frozen desserts and drinks. Franchise provides complete training and ongoing support! Close to main street of a vibrant South Bay city. $75,000K cash flow. Owner financing amount: $40K, 6%, 24 months. Ask for #8669



Available:
Frozen Yogurt Franchise - San Jose, Santa Clara County
Posting #: 254295
Status: Active
Refreshed: 12/29/2019
Contact: M. Nikoo
Phone: 650-400-4478
Phone: 408-385-0414
Price: $99,000
Adj Net: $54,710
Down: $75,000
Popular Franchise Yogurt Shop. Customize yogurt creations with a spoonful of fresh fruits or a sprinkling of nuts. Royalty Fee only $750/Year. Easy to Run, Profitable & Recession Proof Business. Upside potential to add Coffee & Pastry to increase Sales & Profit, Annualized SDE $54,710.



Available:
Mediterranean Restaurant - In Food Court - San Jose, Santa Clara County
Posting #: 259152
Status: Active
Refreshed: 12/26/2019
Contact: Ali Amidy
Phone: 408-497-4137 Cell
Phone: 408-497-4137 Text
Price: $195,000
Adj Net: $80,000
Down: $150,000
Great Street Visibility. Established in 2016. Located on a busy corner of large shopping center and next to one of the larges fast food franchise and grocery store high traffic flow at one of the busiest San Jose major Street and 1/2 blocks away from HWY 280. Seller will provide training.


View All Businesses, Opportunities, And Franchises For Sale And Wanted In These Cities:
Mountain View
,
Palo Alto
,
San Jose
See All Related Business For Sale & Wanted Listings Recently Added:
See More Related Information - For Buying And Selling Businesses:
Helpful Resources To Assist In Selling And Buying California Businesses

AJ Rana - Business Broker, San Francisco Bay Area
Professionals who understand the importance of world class business brokerage service and the value it can create. Specializing in assisting sellers and buyers with retail stores, restaurants, hospitality & lodging, manufacturing operations, distribution companies, e-commerce and service businesses.
Timothy Cunha JD, Business Broker: SF Bay Area
SF Bay Area experienced attorney, & business broker. I & my EvergreenGold team offer owners sound advice & expertise to build business value & achieve profitable sales. Call today for a FREE business evaluation & SWOT analysis for your business. Call me direct at 650-600-3751, 650-866-5393 Text.
Mike Brewer: Liquor License Broker, ABC Consulting Service
Liquor license brokerage and consulting services. We provide: Alcohol License Transfers Application Consulting & Processing, Liquor License Purchases & Sales, City Zoning Permits & Land Use Entitlements, Public Convenience or Necessity Findings and Letters. Phone Mike Brewer direct at 800-437-1100.
Harry Sidhu, CBB, Broker: SF Bay Area, Central Valley, SAC Region
Assisting both sellers and buyers of businesses - dealing mainly with Liquor Stores, Grocery Markets, Gas Stations, Smoke Shops, Restaurant Related, Retail Related, Service Related. Serving SF Bay Area, North Bay, Sacramento area. Call Harry Sidhu, CBB for assistance at 510-366-6130.
Michael Floorman, Business Brokerage, BTI, San Francisco Bay Area
Business Team, San Jose (Campbell) located in the Pruneyard Towers at Bascom and Hamilton. Established in 1981 Business Team with over 6600 sales to date has 1000 business listings to choose from, paid Google advertising. We offer highly trained and experienced professionals.
Cheryl Maloney, Business Brokerage Services: City Of San Francisco
I have over 20 years of small business experience, a law degree and well-versed in real estate regulations and best practices. I work tirelessly to create successful strategies & effective negotiations for those wishing to sell or buy a SF business. Call 415-309-2722 (Cell/Text).
Related Articles, Events, Blog Posts, Discussions, Videos, Interviews

FREE Workshop: How To Value And Sell Your San Francisco Restaurant Or Bar
This live workshop by Cheryl Maloney (San Francisco Business Broker Specialist) is designed for San Francisco restaurant owners who are thinking of selling and would like to know how much their restaurant or bar is worth and how to get it sold successfully. RSVP by phoning Cheryl at 415-309-2722.
FREE Webinar: Buying Or Selling San Francisco Restaurants - Best Practices
This informative 40 minute interview/webinar about buying & selling restaurants in San Francisco with restaurant broker specialist Cheryl Maloney is a real eye opener for restaurant buyers and sellers. Cheryl gives great advice to both buyers and sellers from her years of experience in the industry.
Buying A Restaurant Can Be Challenging: 3 Key Tips For Restaurant Buyers
People always need to eat; there should be plenty of business. Some restaurant buyers think there is prestige to owning a popular eating establishment. But it isn't an easy business purchase. Peter Siegel, MBA (BizBen Founder, ProBuy & ProSell Program Director at 925-785-3118) reviews this topic.
Don't Buy A Restaurant Without Checking The Competition - Key Buying Tips
Looking to buy a restaurant business? Check out these tips first to avoid getting blindsided when you buy any type of small or mid-sized California restaurant. Peter Siegel, MBA (BizBen's ProBuy & ProSell Programs & Restaurant Purchase Financing Expert) at 925-785-3118 covers this topic for buyers.