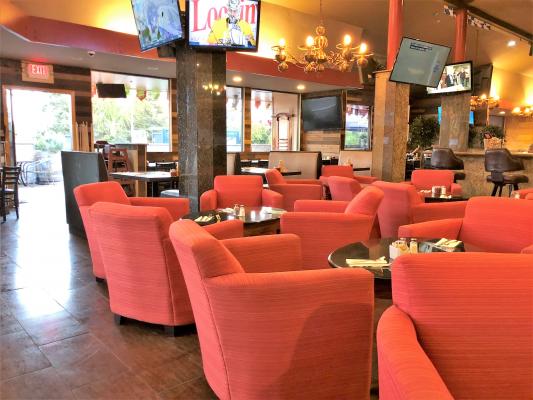 This is a turn key restaurant in a in a very desirable location in Sunnyvale. It has a seating capacity of 240 people inside and 60 people in the patio, 7,000 sq. ft. Total interior space and 2,400 patio space. Liquor license 47 cover the interior and the patio. Separate full bar, siting area and dining area, completely remodeled and upgraded.
Fully equipped kitchen with three separate cooking areas, hoods, stove, deep fryers, grill, gyro grills, walking coolers, ice maker, dishwasher, walking freezer, preparation tables, plenty of storage, system of required sinks, ada recently remodeled bathrooms. Reasonable 10-year lease with two 5-year options. Ample parking.
The restaurant is open 6 days a week. Can be converted into other cuisine.
General information
Location: free standing building
Co tenants: N/A
Signage: building signage
Ownership: inc.
Seating: 240 seats inside, 60 seats patio
Size: 7,000 square feet
Parking: ample
License(s): business, boe, abc 47
Open: open 6 days a week.
Reason for sale: other interests
Lease information
Lease/rent: approximately $9,785 inn
Lease expiration: 2026
Yearly adjustment tbd
Lease option: 2 x 5-year option
Security deposit: $9,785
Financial information
Revenue: to qualified buyers
Cash flow: to qualified buyers
Equipment/ inventory: equipment list
Payroll: 14 employees
Franchise royalties: N/A
Expenses: rent, utilities, insurance, maintenance
New terms: all cash