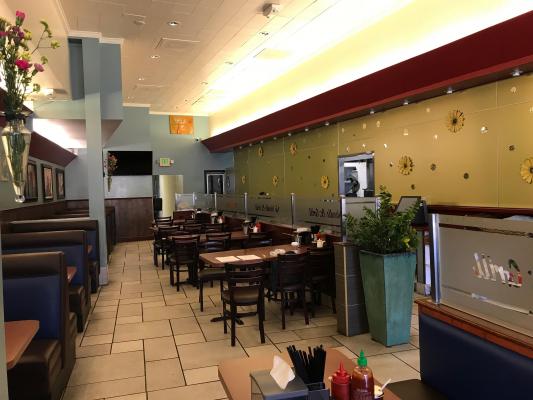 Vietnamese restaurant for sale in downtown san rafael shopping center near wholefood market, restaurants, peet's coffee and easy access to highway 101. Last year the the store was doing $834,000 a year in gross sales. Currently doing $80,000 - $90,000 a month in gross income. The lease is $10,500 a month all inclusive rent. Long term lease with shopping center. Approximately 2800 square feet with big kitchen with 26 feet type 1 hood, walk in cooler, walk in freezer, 6 big burner stove, 3 wok, flat griddle, 12 inch grill, prep sandwich table, 6 small burner, 6 ft food prep table, 2 deep fryer and much more!
Please call for a private showing
We obtain the information in this marketing package from sources we believe to be reliable. However, we have not verified its accuracy and make no guarantee, warranty, and representation about it. It is submitted to the possibility of errors, omissions, change of price, rental or other conditions, before the sale, lease or financing, or withdrawal without notice. We include projections, opinions, assumptions, or estimates, for example only, and they may or may not represent current or future performance of the business & Property. You and your tax or legal advisors should conduct your investigation of business and transaction.