If you are seeking a trendy shop with the latest popular foods such as Poki Bowls and Milk Tea, this is the place for you. This is a nicely-remodeled restaurant selling the popular Poki Bowls along with lots of drinks which the young adults who will spend lots of money will gather. The place is located in the attractive town of Alameda. The current owner has remodeled this restaurant with a very modern atmosphere.
There is a special employee break room with many games for them. The owner is willing to train the new owner in operating this business and includes an employee training manual, and recipes for the many foods. The owner is very well-organized and has many ways of teaching this business to a new buyer. The owner will provide the food supplier and teach how to make the best tea.
This restaurant has a well-equipped kitchen which can be easily modified to suit other type of cuisines. This restaurant is approx. 1732 sq. ft. and the monthly rent including NNN fees is approx. $6,000. There are some major tenants in this shopping center and Alameda high school is also nearby.
The seller is willing to meet with anyone who is interested in this business.
The listing # 252900 Poki Bowl, Milk Tea Shop - Alameda, Alameda County below is currently OFF THE MARKET due to that it is either in escrow at this time or has recently been sold.
For more businesses for sale that are like this Poki Bowl, Milk Tea Shop in Alameda, Alameda County please see a sample of BizBen active listings below and links to all similar listings on BizBen.com.

Available:
Fast Food Franchise - Alameda County
Posting #: 250684
Status: Active
Refreshed: 2/8/2020
Contact: Michael Floorman
Phone: 408-385-0412
Phone: None Given
Price: $115,000
Adj Net: Call
Down: $115,000
Price reduced! This fast food business provides good income and excellent growth potential, which can easily be converted to a new concept. Located in the heaviest traffic area in East Bay. All fixtures, furniture and equipment are in great shape. Franchise agreement is good to 2019. #8649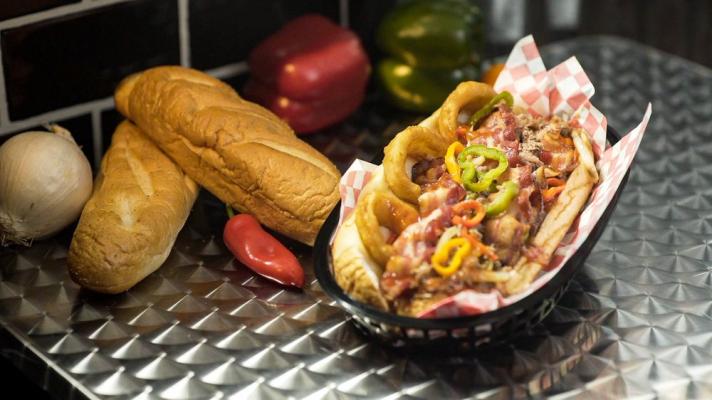 Available:
Sandwich Franchise - Hayward, Alameda County
Posting #: 260103
Status: Active
Refreshed: 1/21/2020
Contact: Dennis Chung
Phone: 415-656-5534
Phone: None Given
Price: $350,000+ Inv.
Adj Net: $156,000
Down: Call
High Volume Sandwich Store Franchise in Hayward. Asking price $350,000.Dec 2019 sales-$53,843. $601,908-2019 Gross Sales. $445,021-2018 Gross Sales. $534,916-2017 Gross Sales. Annual Net Profit-$156,000 (including owner salary $3,000/month). 1000 sq. ft. 6 employees. Royalty-5%. Advertising fund-1%.



Available:
Coffee Shop - Alameda County
Posting #: 258846
Status: Active
Refreshed: 2/13/2020
Contact: Roya Bayat
Phone: 925-330-7697
Phone: 925-932-2450
Price: $210,000
Adj Net: Call
Down: $210,000
This Coffee Shop is in a prime location of Alameda County and can be change to different concept with very little creativity from new investor who can cater to this multi cultural City. This is a fantastic opportunity for a potential buyer who would do a little marketing.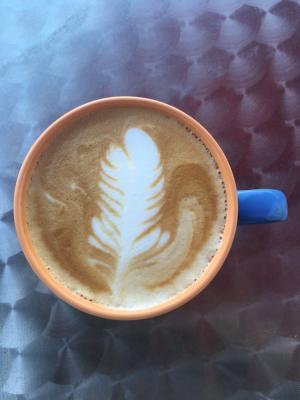 Available:
Coffee, Sandwich Shop - Oakland, Alameda County
Posting #: 260625
Status: Active
Refreshed: 2/9/2020
Contact: Dennis Chung
Phone: 415-656-5534
Phone: None Given
Price: $120,000
Adj Net: Call
Down: All Cash
Ready to go coffee shop for sale in Oakland! New residential apartments/condos being built in the area. Turn-key business ready for new owner to open. Equipment 2 years old. Coffee/Tea, Smoothies and Sandwiches. Excellent lease terms. Perfect for new business owners.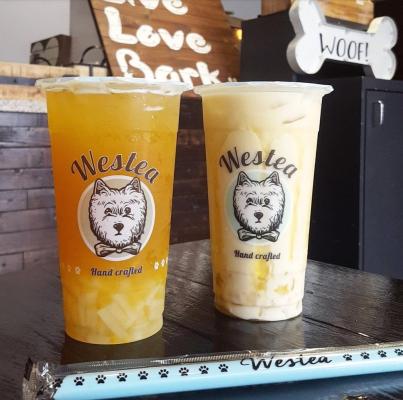 Available:
Westea Cafe Restaurant - Absentee Run - Pleasanton, Alameda County
Posting #: 260855
Status: Active
Refreshed: 2/17/2020
Contact: Ted Chen
Phone: 408-316-5571
Phone: None Given
Price: $150,000
Adj Net: Call / Email
Down: Call / Email
Founded in 2016, Westea has been serving Bubble Tea & Milk Shake in the Pleasanton area. With stellar reviews from its customers, the new owner can take this profitable and reputable business to new heights.



Available:
Fried Ice Cream Dessert Shop - Fremont, Alameda County
Posting #: 252112
Status: Active
Refreshed: 2/20/2020
Contact: Sofia Fong
Phone: 510-673-6879
Phone: None Given
Price: $30,000
Adj Net: Call
Down: Call
This business is located near a community college and serve the most popular fancy drinks and desserts and fried ice cream. With this location, it is attractive for lots of young adults and students. The sellers have added some upgrades and improved the appearance. The sellers will train the buyers.



Available:
Cheese Steak Franchise - Eastern Alameda County
Posting #: 258388
Status: Active
Refreshed: 1/29/2020
Contact: John LaMay
Phone: 408-436-1900
Phone: None Given
Price: $345,000
Adj Net: $147,103
Down: $345,000
Serving Cheese Steaks for more than 12 years. Sales and net income are growing. Shop has recently refreshed its restaurant appearance, attaining a new, modern look and feel. Sleek, simplified menu. The Franchise Founders Keith and Kathy Layton opened the first 'The Cheese Steak Shop' in SF in 1982.



Available:
Wingstop Restaurant Franchise - Alameda County
Posting #: 250725
Status: Active
Refreshed: 1/28/2020
Contact: Carter Asefi
Phone: 925-391-2724
Phone: None Given
Price: $550,000
Adj Net: $128,029
Down: Call
Wingstop currently has over 1200+ locations and is continually ranked among the best franchise concepts in the nation. Franchisor requires multi-unit restaurant operations experience and a minimum net worth of $1,200,000, of which $600,000 must be liquid.



Available:
Boba Tea And Snack Shop - Fremont, Alameda County
Posting #: 256035
Status: Active
Refreshed: 2/19/2020
Contact: Eric (Owner/Seller)
Phone: 650-332-2553
Phone: 650-332-2552
Price: $86,000
Adj Net: Call / Email
Down: Call / Email
For sale by owner. Established Boba Tea and snack business since 2005. Selling Popcorn Chicken, pearl milk tea, smoothies etc. Easy to manage, low monthly rent (~$2500). Located in a shopping center in central Fremont. About 1000 sq ft. Full size kitchen, with deep fryer and stove.



Available:
Restaurant - Berkeley, Alameda County
Posting #: 260155
Status: Active
Refreshed: 2/16/2020
Contact: Guy Carson
Phone: 415-420-8048
Phone: None Given
Price: $96,500
Adj Net: Call / Email
Down: Call / Email
1,200 square foot restaurant for sale. Great corner location 2 blocks from UC campus. $7,700 per month lease with 4 years left on the original term plus two 5 year options. Price includes Type 1 hood, Type 41 liquor license, Fixtures, Furniture and Equipment. Ready for immediate move-in.


View All Businesses, Opportunities, And Franchises For Sale And Wanted In These Cities:
Berkeley
,
Fremont
,
Hayward
,
Oakland
See All Related Business For Sale & Wanted Listings Recently Added:
See More Related Information - For Buying And Selling Businesses:
Helpful Resources To Assist In Selling And Buying California Businesses

Steve Zimmerman: Restaurant Broker Specialist, California
Steve founded Restaurant Realty in 1996. He has personally sold/leased over 900 restaurants, bars & clubs, & completed over 3000 valuations. The author of "Restaurant Dealmaker - An Insider's Trade Secrets For Buying a Restaurant, Bar or Club" available on Amazon. Reach Steve direct at 415-945-9701.
Peter Siegel, MBA, BizBen Founder, ProBuy, ProSell Programs
Founder & President Of BizBen.com (since 1994). I am the Lead Facilitator for both the ProSell & ProBuy Programs. I consult daily with business buyers, business owner/sellers, and brokers and agents daily about buying and selling California small to mid-sized businesses. Call 925-785-3118.
Manjit Singh, Business Broker - SF Bay Area, Central Valley
Assistance in the SF Bay Area & Valley. Contact me about buying or selling a restaurant, liquor store, gas stations, markets, and c-store businesses. If you are looking to buy or sell a SF Bay Area, Central Valley liquor store, market, c-store, restaurant, etc phone me direct at 510-417-9429 Cell.
AJ Rana - Business Broker, San Francisco Bay Area
Professionals who understand the importance of world class business brokerage service and the value it can create. Specializing in assisting sellers and buyers with retail stores, restaurants, hospitality & lodging, manufacturing operations, distribution companies, e-commerce and service businesses.
Cheryl Maloney, Business Brokerage Services: City Of San Francisco
I have over 20 years of small business experience, a law degree and well-versed in real estate regulations and best practices. I work tirelessly to create successful strategies & effective negotiations for those wishing to sell or buy a SF business. Call 415-309-2722 (Cell/Text).
Timothy Cunha JD, Business Broker: SF Bay Area
SF Bay Area experienced attorney, & business broker. I & my EvergreenGold team offer owners sound advice & expertise to build business value & achieve profitable sales. Call today for a FREE business evaluation & SWOT analysis for your business. Call me direct at 650-600-3751, 650-866-5393 Text.
Related Articles, Events, Blog Posts, Discussions, Videos, Interviews

Buying A Restaurant Can Be Challenging: 3 Key Tips For Restaurant Buyers
People always need to eat; there should be plenty of business. Some restaurant buyers think there is prestige to owning a popular eating establishment. But it isn't an easy business purchase. Peter Siegel, MBA (BizBen Founder, ProBuy & ProSell Program Director at 925-785-3118) reviews this topic.
FREE Webinar: Buying Or Selling San Francisco Restaurants - Best Practices
This informative 40 minute interview/webinar about buying & selling restaurants in San Francisco with restaurant broker specialist Cheryl Maloney is a real eye opener for restaurant buyers and sellers. Cheryl gives great advice to both buyers and sellers from her years of experience in the industry.
Don't Buy A Restaurant Without Checking The Competition - Key Buying Tips
Looking to buy a restaurant business? Check out these tips first to avoid getting blindsided when you buy any type of small or mid-sized California restaurant. Peter Siegel, MBA (BizBen's ProBuy & ProSell Programs & Restaurant Purchase Financing Expert) at 925-785-3118 covers this topic for buyers.
Buying A Restaurant: 5 Myths Restaurant Buyers Should Know About
Jeff Back, Restaurant Broker & Consultant in the SF Bay area discusses myths about buying restaurant small businesses. It's not what you have been told. He includes 5 myths of the most frequently sited principles for success that are simply myths when examined over decades of his experience.
Liquor License Assistance Consultant - San Francisco Bay Area - Jim Saxton
Jim Saxton - 20 years experience of local governmental requirements, such as Police Departments, Zoning / Planning Departments, ABC District Offices, my company Liquor Licenses of SF Bay Area is very qualified to resolve all of your concerns during the liquor license transfer process. 925-787-0770.