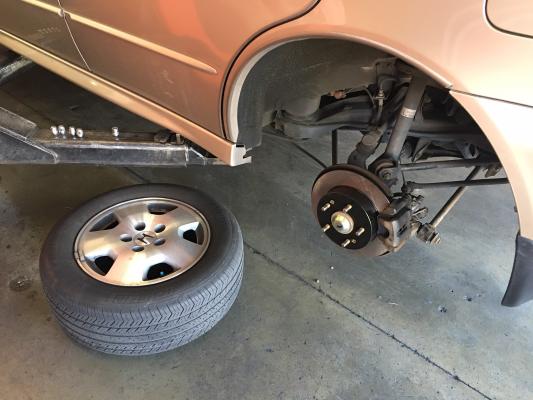 Founded in 2001, this online auto parts supplier has become an Internet powerhouse by staying laser focused on one automotive niche the world's passion for one beloved sports car. This classic model has built such a devoted following that it supports many related businesses.
This is a dropship auto parts supplier for both wholesale and retail customers online. Sales are divided roughly 50-50 between original equipment manufacturer (OEM) parts and aftermarket parts. Sales are also evenly divided between wholesale and retail customers.
It is not only the Internet's largest supplier of parts for this model but it also consistently beats nearby dealerships for wholesale business among repair shops. The company has exceeded $1 Million in gross sales every year since the current owner purchased it in 2007.
The business currently operates from an 1,100 sq. ft. office/warehouse in Orange County. The business is easily relocatable anywhere. The owner is one of two full-time employees. There is also a part-time customer service/accountant.
The listing # 235856 Relocatable Online Auto Parts Seller - Orange County below is currently OFF THE MARKET due to that it is either in escrow at this time or has recently been sold.
For more businesses for sale that are like this Relocatable Online Auto Parts Seller in Orange County please see a sample of BizBen active listings below and links to all similar listings on BizBen.com.
Available:
Auto Parts, Tires, Auto Repair Shop - Asset Sale - Santa Ana, Orange County
Posting #: 259642
Status: Active
Refreshed: 2/20/2020
Contact: Soon Hong
Phone: 714-623-8314
Phone: None Given
Price: $226,900
Adj Net: Call / Email
Down: Call / Email
Must sell + will training auto part ... 7 days... tire & repair... mon- sat. Parts inventory $310K. Tire $30K with tire machine. Very convenient front parking on 1st street. Rear parking lot (roughly 10 cars). Mechanic or Vietnamese speaking had lots of more potential sales.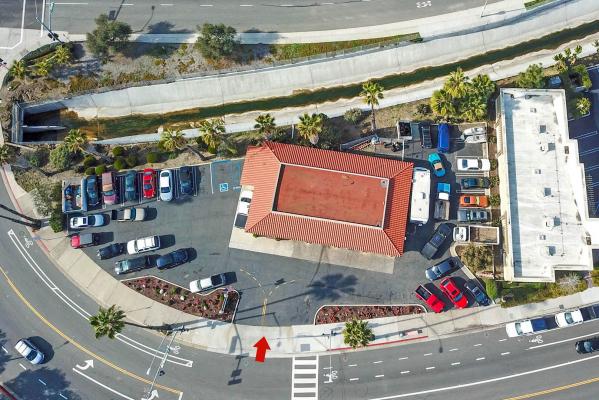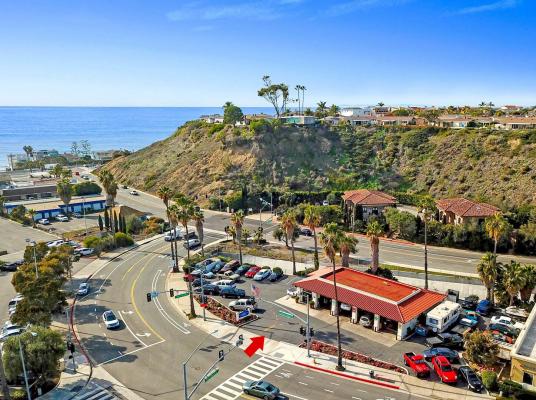 Available:
Auto Repair Shop - San Clemente, Orange County
Posting #: 249310
Status: Active
Refreshed: 2/4/2020
Contact: Steven Abraham
Phone: 949-378-4005
Phone: None Given
Price: $625,000
Adj Net: $190,000
Down: Call
Perfect for a large corporation, franchise or sole owner, this is a one-of-a-kind opportunity to own a well-established, highly reputable, (5-star yelp rated) and profitable state-of-the-art automobile service & repair business. Recognized as one orange county's highest rated service facilities.



Available:
Specialty eCommerce Company - OffRoad Truck Parts - Riverside County - Relocatable
Posting #: 260587
Status: Active
Refreshed: 2/23/2020
Contact: Kevin DeHaan
Phone: 619-342-6466 Cell
Phone: 619-342-6466 Text
Price: $949,000
Adj Net: $319,711
Down: Call / Email
Rapidly growing e-tailer suppling off-road enthusiasts with their suspension and "overlanding" parts needs. Sales + profits have grown consistently for the past 8-yrs. Their history and reputation alone generates 168k organic website views p/month. Ready for a new owner to take it to the next level



Available:
Performance Automotive Specialist Services - Orange County
Posting #: 244853
Status: Active
Refreshed: 2/24/2020
Contact: Matt Manavi
Phone: 714-923-1222
Phone: None Given
Price: $253,000
Adj Net: $50,000
Down: $253,000
This performance automotive shop, builds, modifies, and optimizes sports and race cars. It focuses on all aspects of optimizing an automobile for racing and top performance. Services offered: Wholesale, Retail, Installation.



Available:
Auto Stereos Tires Rims Shops - 3 Units - Orange County Area
Posting #: 251515
Status: Active
Refreshed: 1/28/2020
Contact: Mike Qutami
Phone: 951-623-4171 Cell
Phone: 714-224-2366
Price: $900,000+ Inv
Adj Net: $600,000+
Down: $50%+ Inv
1. Size: 11,700 sq. ft. Rent: $16,000. Employees: 8. 2. Size: 4,500 sq. ft. Rent: $4,500. Employees: 1. 3. Size: 9,700 sq. ft. Rent: $9,571. Employees: 12. Monthly Sales: $350,000+/- per month. Monthly Net: $60,000+/-.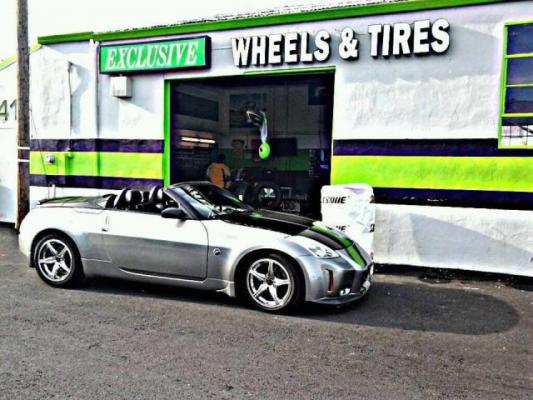 Available:
Tires And Wheels, Auto Shop - With Real Estate - Hayward, Alameda County
Posting #: 253524
Status: Active
Refreshed: 2/19/2020
Contact: Pedro Garcia
Phone: 415-900-9469
Phone: 408-627-3137
Price: $1,300,000
Adj Net: Call
Down: $130,000
Tire Shop For Sale: business with real estate. New & Used Tires. SBA Eligible, perfect for small business owner or investor / developer. Package sale includes 20454 Hesperian Blvd in Hayward (an adjacent single family home/offic). Currently owner / occupied and operated as a tire and wheel shop.



Available:
Auto Parts Importing, Distribution Company - Los Angeles Area
Posting #: 252714
Status: Active
Refreshed: 2/12/2020
Contact: Shawn Ahrabi
Phone: 800-650-5051
Phone: None Given
Price: $260,000
Adj Net: $100,000+
Down: Call
A well-established aftermarket Multiple Auto parts Importer and Distributor company. with long term loyal clients and strong presence online. The Seller has established the company more than 25 years ago importing primly Auto clutch for high performance.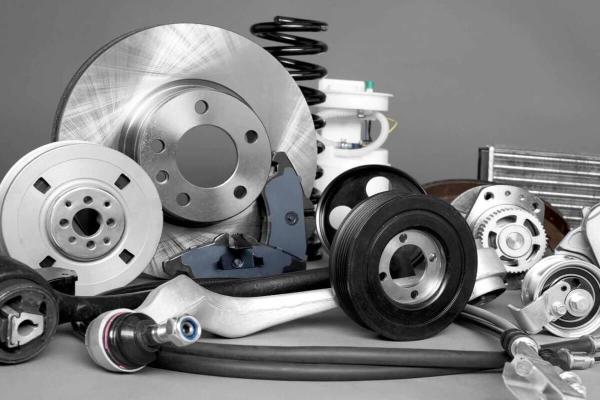 Available:
Auto Parts Delivery Franchise - Contra Costa County
Posting #: 261043
Status: Active
Refreshed: 2/23/2020
Contact: Andrew Rogerson
Phone: 916-570-2674
Phone: 916-570-2674
Price: $660,000
Adj Net: $28,941
Down: Call
This business opportunity is a franchise. It is perfect for the auto repair enthusiast in the economically strong Bay Area of San Francisco, CA that wants to own and operate their own business and follow a simple franchise model.



Available:
Auto Body Shop - Los Angeles
Posting #: 255586
Status: Active
Refreshed: 2/18/2020
Contact: Houmehr M Panoussi
Phone: 661-816-1141
Phone: None Given
Price: $95,000
Adj Net: Call
Down: Call
Prestigious full-service preventive maintenance, automotive repair center. Remodeled 1 year ago under new ownership. Location has been a Body Shop for over 20 years. They repair domestic and foreign vehicles and are your best choice for scheduled maintenance of your car, exotic vehicles, Ferrari.



Available:
Online Motor Cycle Parts - North San Francisco Bay
Posting #: 259601
Status: Active
Refreshed: 2/6/2020
Contact: Francisco S.
Phone: 415-227-4411 X301
Phone: None Given
Price: $325,000
Adj Net: $89,775
Down: $325,000
This company has been selling on eBay since 2003. They specialize in Motorcycles, UTV and ATV accessories. Their motto is "in dirt we trust" and have a great selection of American Made products from FMF, Pro Moto Billet, Pro Circuit, Dirt Tricks, and Ride Engineering.


View All Businesses, Opportunities, And Franchises For Sale And Wanted In These Cities:
Hayward
,
Los Angeles
,
Orange
,
San Clemente
,
Santa Ana
See All Related Business For Sale & Wanted Listings Recently Added:
See More Related Information - For Buying And Selling Businesses:
Helpful Resources To Assist In Selling And Buying California Businesses

Bob Baumgarten, Business Broker: Southern California
National Business Brokerage is a full service brokerage company that has been serving buyers and sellers of Southern California businesses since 1994. We are dedicated to providing the highest standards of professional service for our clients. Phone Bob direct at 949-292-2008.
William Park, Business Broker - Southern California
Highest Volume Broker in California, Simply Check our HUNDREDS of Listings! Over 25 Associates, Speaking Dozen Languages, Helping Buyers and Sellers of Small Business since 1982, Centrally Located between Los Angeles and Orange Counties, while Riverside & San Bernardino Counties are Very Accessible.
Peter Siegel, MBA, BizBen Founder, ProBuy, ProSell Programs
Founder & President Of BizBen.com (since 1994). I am the Lead Facilitator for both the ProSell & ProBuy Programs. I consult daily with business buyers, business owner/sellers, brokers/agents daily about buying and selling California small to mid-sized businesses. Call 925-785-3118.
Rick Carlson, Business Broker - Southern California
You Will Never Feel Lost In The Shuffle. Many Brokers Simply Send Out An NDA And That's The End Of Communication. All Buyers Receive A Personal Meeting With An Ace Acquisition Specialist So They Can Recommend The Perfect Business For You. Phone Rick direct at 800-985-4939.
Ryan Clark, Business Broker: Southern California
The Veld Group provides a refreshing approach to Business Brokerage, Mergers & Acquisitions and Business Consulting and Valuations. From Your Street to Wall Street, we cater to Main Street Businesses as well as more complex Strategic Firms and Start-Ups. Phone Ryan, Business Broker at 310-652-8353.
Michael Davidson, Business Broker - Southern California
Los Angeles Business Broker providing M&A quality services for Small Business Owners. We leverage our technology and expertise to Simplify & Expedite the Business Sales Process. Matching the right buyer with the right business is how we define success.
Related Articles, Events, Blog Posts, Discussions, Videos, Interviews

Millennial Buyers: What Are They Seeking When Buying A Small Business?
First, we must define, who are the Millennials? The exact years are up for debate, but Millennials were born during approximately between 1981-1986, which today would be between 22 and 37 years of age. Joe Ranieri looks at what these buyers are looking for and what qualities they seek in businesses.
Financing Advice: Showing Add Backs To Get Business Acquisition Financing
When seeking business acquisition financing, it helps to review a seller's addbacks as a source of funding to service the debt service. But explain them correctly. Peter Siegel, MBA business acquisition financing expert and advisor at 925-785-3118 covers this topic on financing a business purchase.
Going Behind A Brokers Back: How Does A Broker Protect Themself?
What are some ways a broker can prevent a buyer and seller from doing a deal behind their back and what to do about it if it happens? Joe Ranieri (Orange County Business Broker) discusses ways a business broker or agent can protect themselves from buyers and sellers trying to circumvent them.
Absentee Run Small Businesses - Is That Really A Possibility For Buyers?
Is buying a absentee run small business really a possibility? Peter Siegel (BizBen ProBuy Director) gets asked this question a lot in his consulting sessions with business buyers. Read more about what other Advisors and Intermediaries feel about this topic on this popular BizBen Discussion!
Workshop: Successfully Valuing & Selling Your Orange County Small Business
This live FREE workshop led by Christina Lazuric, CBI (Orange County Business Broker) is designed for Orange County small business owners who are thinking of selling and would like to know how much their business is worth and how to get it sold successfully. Limited seats, please RSVP via phone.
Tips For Faster SBA Loan Approvals For California Small Business Purchases
In this article on BizBen, business purchase financing advisor and SBA loan broker, consultant Peter Siegel (Business Purchase Financing Expert/Advisor & the ProBuy Program Director at BizBen) at 925-785-3118 shares his views of getting SBA loan financing faster for business purchase financing.