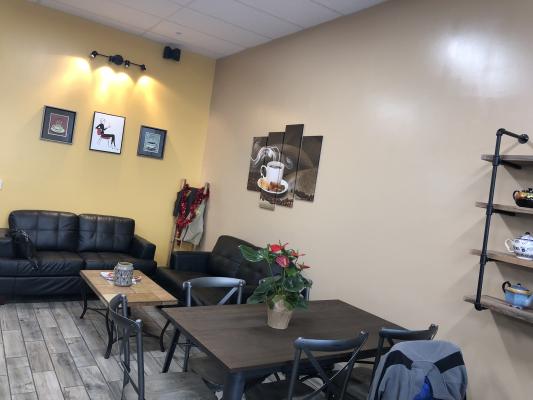 Price Reduced for quick Sale! Turn Key Solution! One of the sellers moves out of the area. This cafe is a brand-new build-out in late 2018 and opens for business in 2019. It is a well-thought setup that has a clear step-by-step process for success. The cafe offers coffee, tea, hot-chocolate, almond milk, iced coffee, espresso, bakery, and more. It is a popular area of the city of Fremont among the major retailers.
The cafe has four part-time and one full-time employee. An active owner-operator would easily be able to take this business to the next level and would have no build-out costs since all furniture, fixtures, and equipment are new, and the location is beautifully branded! Contact us now to take advantage of this affordable, turn-key cafe.
NDA required to visit the cafe.
Additional Details:
The property is leased.
The owner is willing to train/assist the new owner.
This is not a home-based business opportunity.
Lease: 4 Years with two five years of options.
Monthly average sale $7k to S10K.
Monthly Rent: $4527
Payroll: $1500
Utilities: $600
Square feet: 1100
Indoor Seats: 33 Patio: 4
The financial information was supplied by the seller and has not been verified by the broker. The broker makes no representation about the accuracy or completeness of the information and does not guarantee future performance. It is the responsibility of a prospective buyer to make their own inspection of all financial and other business records and to seek independent financial and legal counsel regarding any purchase of this business and/or real estate.