Current Status:
Active
Posting #:
266625
Last Refreshed:
5/24/21
Contact: Ryan Clark At 310-652-8353 - Also Email This Contact Below
Asking Price: $1,000,000 Down Payment: $1,000,000 Annual SDC: $350,000 Annual Gross: $4,200,000
Attributes: Broker-Broker Coop, Training & Support, Real Estate Available
This established food manufacturing operation is a multifaced one. The business's several divisions include contract food manufacturing, specialty food and beverage co-packing, catering and delivery, rental services as well as product development, testing and packaging. Amongst other things, the bourgeoning enterprise offers cooking demonstrations and kitchen, equipment and warehouse rentals. The facility's comprehensive build-out (approx. $1 ml.) provides it remarkable versatility and efficiency. Perhaps most importantly, the company has a loyal team of seasoned management and dedicated staff that diligently oversee each aspect of the complex operation and its related logistics. Rigorous systems and documented procedure manuals were developed years ago and are adhered to in order to ensure operational efficacy.
Please note that the $4.5 million property will not be sold without the business, though the $1.0 million business may potentially be sold without the property and the owner remaining the landlord. As potential lease rates will be a function of a variety of factors, they are not being stated at the outset.
The roughly 10,000 square foot manufacturing plant has no shortage of food production and preparation space, a showroom, packaging area, formulation lab, operations and logistics center, meeting rooms and management offices. The kitchen boasts nearly 50 feet of hood space, set-up to be reconfigured as required with interchangeable equipment as well as 3 coolers ranging from 10' x 20' to 20' x 30' cooler that can accommodate a forklift and pallet, a 20'x10' cooler and a 20'x10'. The business leases a 6,500 square foot warehouse facility that can accommodate up to 300 pallet positions that can be accessed with a scissor lift and electric forklift.
Competition exists on several different levels for each line of business. Large and small catering companies with varying degrees of food delivery services or equipment rental components abound throughout Southern California. Similarly, an array of pre-permitted or permit ready commissary and commercial kitchens exist, as do food labs, incubators and product development specialists. Finally, while co-packers with varying specialties and abilities are omnipresent, its remarkably uncommon to find all of these under one roof with significant excess capacity and every growing demand!
Customer demand trends have somewhat dictated the firm's development. This has culminated in the enterprise becoming somewhat of a co-packer cum food-incubator with a significant "mind share" presence within Southern California's community of food and beverage innovators and trendsetters. New operators may take this operation in any number of directions. They may focus on any one or more successful components of the current business or they may concentrate on the company's latest customer-embraced iteration as a burgeoning food and beverage service accelerator. In this capacity, the firm assists new companies in every step of recipe development, testing and certification, labeling, packaging and in some cases, direct delivery / third party distribution. As the kitchen operates at under an estimated 25% capacity the opportunity may also be ideal for an existing manufacturer that wishes to take their third-party manufacturing in-house, or to relocate an existing facility or expand via a new one.
To get more information about this Contract Food Manufacturer, Catering, Delivery business for sale in Greater Los Angeles Area please phone Ryan Clark (Broker) at 310-652-8353 - if you get voicemail please leave a detailed message - make sure you mention you saw this posting/ad #266625 on BizBen.com. In addition to phoning Ryan Clark, make sure you email Ryan Clark above to get more info about this Contract Food Manufacturer, Catering, Delivery, to ask any questions or request an appointment to see this business for sale. Thank you. License # 01399346. The Veld Group.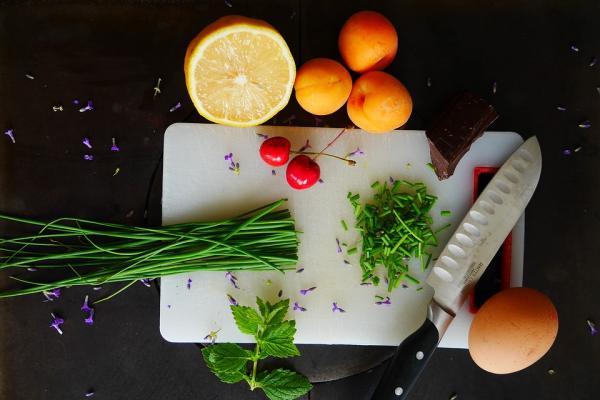 Contact: Kimberly: 909-305-3626 Cell, 909-305-3626 Text
Status: Active Posting #: 272465 Refreshed: 5/21/2022
Asking Price: $299,000 For Both Down Payment: Call / Email Annual SDC: $132,000 Annual Gross: $493,800
Attributes: Broker-Broker Coop, For Sale By Owner, Lifestyle, Semi Absentee Run, Training And Support


Two House of Jerky stores for sale in Orange & Los Angeles Counties. Profitable. Two excellent locations: Anaheim GardenWalk is an entertainment destination and The Original Farmers Market. Jerky's include beef, turkey, pork, wild game, exotics, fish, vegan, mushroom. Both open 7 days a week.
Contact: Nick Zigic: 626-221-3994 Cell, 626-221-3994 Text
Status: Active Posting #: 274090 Refreshed: 5/16/2022
Asking Price: $300,000 Down Payment: $200,000 Annual SDC: $109,000 Annual Gross: $533,590
Attributes: Broker-Broker Coop, Asset Sale, Training And Support

Successful Coffee and Crepes (and sandwiches) restaurant. The menu is loaded with a variety of OVERSIZED sweet and savory crepes, sophisticated coffee drinks, and gourmet sandwiches ... promo video available @ https://fb.watch/d2DVtVx3tR/
Contact: Loan Nguyen - Owner/Seller: 714-722-8833
Status: Active Posting #: 272785 Refreshed: 5/18/2022
Asking Price: $100K-250K Down Payment: $250,000 Cash Annual SDC: Call / Email Annual Gross: $350,000-450,000
Attributes: Broker-Broker Coop, For Sale By Owner, Training And Support


Founded in the summer of 2016, The Loop: Handcrafted Churros is a fast casual dessert concept that's the first of its kind. Specializing in made-from-scratch, fresh-fried handcrafted churros, we add an unconventional "twist" to the nostalgic Spanish treat. The stores are brightly lit.