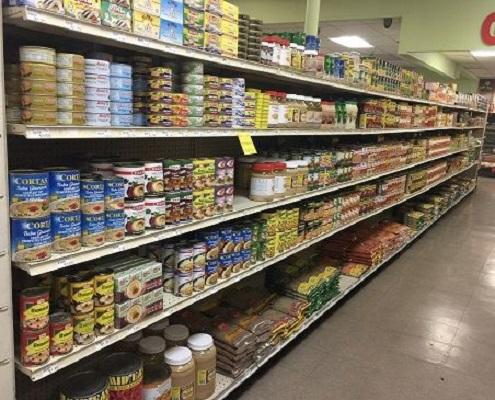 Well established 5,200 sq. ft. Mediterranean Market with Halal meat, produce, groceries and Mediterranean food.
Well known in the community for fresh produce, fresh halal meat and Mediterranean groceries.
This is a very clean and beautiful store, with plenty of inventory and quality products, to keep customers coming back.
Well equipped with, a double walk-in Freezer, 7 door walk-in cooler, meat walk-in cooler and much more.
POS system with Scanners and Scales.
Opportunities to add; Beer & Wine, Money Gram, Tobacco, Lotto and much more.
Gross Profit about 35%, great rent, corner location.
Some Monthly Expenses: Utilities $2,500, Credit Card fees $1,000, Insurance $1,500
The listing # 253122 Mediterranean Halal Meat Market - San Bernardino County below is currently OFF THE MARKET due to that it is either in escrow at this time or has recently been sold.
For more businesses for sale that are like this Mediterranean Halal Meat Market in San Bernardino County please see a sample of BizBen active listings below and links to all similar listings on BizBen.com.

Available:
Meat Market - San Bernardino County
Posting #: 259641
Status: Active
Refreshed: 2/16/2020
Contact: Amit Wadhera
Phone: 909-319-9795
Phone: 858-578-4111
Price: $599,000
Adj Net: Call
Down: $465,000
Established for 38 years, this Mexican Meat and Produce Market is located on a busy street, with plenty of parking, close to a major freeway. Turnkey with equipment in great condition. 5500 sq ft, Total Rent: $8,750, Lease ends 4/2028, 2 FT and 1PT Employee.



Available:
Gas Station, Market - San Bernardino County
Posting #: 255935
Status: Active
Refreshed: 2/8/2020
Contact: Joshua Cho
Phone: 714-870-0300
Phone: None Given
Price: $700,000
Adj Net: $240,000
Down: Call
Independent Gas Station and Market with beer and wine for sale in Hesperia. Steady income, with owner claiming net income of $240,000.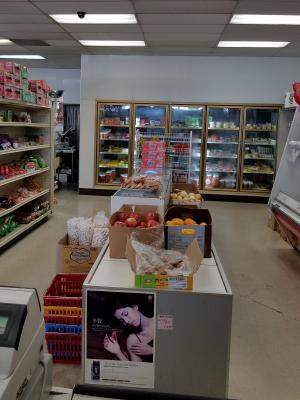 Available:
Korean Market - San Bernardino
Posting #: 239741
Status: Active
Refreshed: 2/16/2020
Contact: Simon Hong
Phone: 951-333-9911
Phone: None Given
Price: $169,000
Adj Net: $144,000
Down: $169,000
Korean Market. Family Business. Mostly Korean Products. It has kitchen facilities and restaurant permit which is not currently using. Big potential if new owner operate food service at inside will bring much more income. 13 years running current owner wants to retire.





Available:
Market - With Real Estate - San Bernardino County
Posting #: 239225
Status: Active
Refreshed: 2/12/2020
Contact: David Duran
Phone: 626-230-7777
Phone: None Given
Price: $925,000
Adj Net: Call
Down: Call
This Market is the original Liquor Market, in town. There is a Stater Brothers Market 4 miles away. The Seller says the prices there are killer prices. Army Base 4 miles away on the main road of 29 palms. Hours Monday thru Friday 7:00 am to 9:00 pm Sunday 8:00 am to 8:00 pm.



Available:
Market - With Real Estate Seller Financing - Yucca Valley Area
Posting #: 255224
Status: Active
Refreshed: 1/9/2020
Contact: Mani Singh, CBB, M&AMI
Phone: 951-296-7646 Cell
Phone: None Given
Price: $350,000
Adj Net: Call
Down: $100,000
Great opportunity to own a well-established, 100% employee operated, high gross profit, Market with Real Estate. lease note, that this business engages in predominantly in sales of produce and groceries that results in very high gross profits. Additionally, this business is 100% employee run.



Available:
Market With Meat Department - Low Rent - Montclair
Posting #: 260549
Status: Active
Refreshed: 2/14/2020
Contact: James Ho
Phone: 714-588-4433
Phone: None Given
Price: $299,000
Adj Net: $100,000
Down: $150,000
Approximately 9,500 sq ft hispanic market with meat dept. Current owner utilize only 60% of the space. If buyer can add adding cell phone repair / insurance booth / party supply can boost revenue. Rent is only $6180 including CAM and 14 years remain on lease. Meat sale is very profitable.



Available:
Beer And Wine Market - Low Rent, Semi Absentee Run - Ontario Area, Inland Empire
Posting #: 260074
Status: Active
Refreshed: 2/9/2020
Contact: Mani Singh CBB, CBI, M&AMI
Phone: 951-296-7646 Cell
Phone: None Given
Price: $150,000
Adj Net: $81,194
Down: $50,000+ Inv
Beer & Wine Market, Well Established, Almost Absentee Owned and Employee Run, Major Busy Street Location, Low Down Payment Seller Financing Available for Qualified Buyers. Currently this business is almost absentee owned and employee run, therefore, higher bottom line may be realized by an owner/op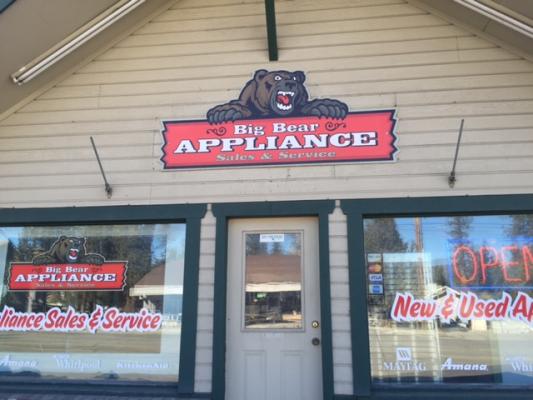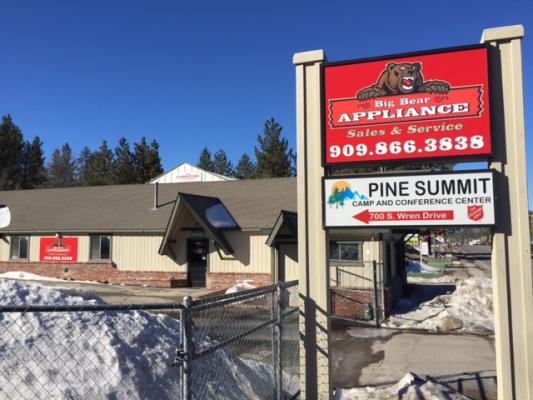 Available:
Appliance Store - Big Bear Lake
Posting #: 219132
Status: Active
Refreshed: 1/3/2020
Contact: Bob Hughes
Phone: 760-323-8311
Phone: None Given
Price: $195,000
Adj Net: $116,000
Down: Call/Email
Big Bear Appliance is located high in the mountains of picturesque town Big Bear Lake California. They provide high quality appliances to customers throughout the Big Bear area. They carry a large inventory of all major brands of both new and used appliances. This is an established business of 26 yr



Available:
Market - Liquor, Check Cashing - Pomona, San Bernardino County
Posting #: 260215
Status: Active
Refreshed: 1/25/2020
Contact: Mooney Lee
Phone: 714-823-7171
Phone: None Given
Price: $880,000
Adj Net: $324,000
Down: $300,000
Market with liquor and check cashing for sale in Pomona. 7-day business, hours are from 8 to 9 pm Monday thru on Sunday. 2 full-time employees and 2 Part Time. (1) Owner 20 Hours Partl Time works. Operated for 4 years by the same owner. Limited parking in Free standing building.


View All Businesses, Opportunities, And Franchises For Sale And Wanted In These Cities:
Big Bear Lake
,
Chino
,
Hesperia
,
Montclair
,
Pomona
,
San Bernardino
See All Related Business For Sale & Wanted Listings Recently Added:
See More Related Information - For Buying And Selling Businesses:
Helpful Resources To Assist In Selling And Buying California Businesses

Peter Siegel, MBA, BizBen Founder, ProBuy, ProSell Programs
Founder & President Of BizBen.com (since 1994) & BizBenNetwork.com. I am the Lead Facilitator for the ProSell & ProBuy Programs on both websites. I consult daily with buyers, sellers, and intermediaries daily about buying and selling businesses. Call 925-785-3118.
Lee Petsas, Business Broker - Southern California Area
Lee Petsas has been selling businesses with UBI Business Brokers in Southern CA since 1981. In 1999 he became the Owner and Broker for UBI. He has been approved multiple times by Courts as an Expert Witness in the area of Business Valuations.
Bob Hughes, Business Broker: Coachella Valley Area
Bob Hughes is a business broker & is President of Hughes Properties. Hughes has a wide variety of entrepreneurial experience with the personal ownership & sale of numerous businesses, and has sold over 200 small & mid-sized businesses in the Riverside County marketplace. Call Bob at 760-323-8311.
William Park, Business Broker - Southern California
Highest Volume Broker in California, Simply Check our HUNDREDS of Listings! Over 25 Associates, Speaking Dozen Languages, Helping Buyers and Sellers of Small Business since 1982, Centrally Located between Los Angeles and Orange Counties, while Riverside & San Bernardino Counties are Very Accessible.
Rick Carlson, Business Broker - Southern California
You Will Never Feel Lost In The Shuffle. Many Brokers Simply Send Out An NDA And That's The End Of Communication. All Buyers Receive A Personal Meeting With An Ace Acquisition Specialist So They Can Recommend The Perfect Business For You. Phone Rick direct at 800-985-4939.
Ryan Clark, Business Broker: Southern California
The Veld Group provides a refreshing approach to Business Brokerage, Mergers & Acquisitions and Business Consulting and Valuations. From Your Street to Wall Street, we cater to Main Street Businesses as well as more complex Strategic Firms and Start-Ups. Phone Ryan, Business Broker at 310-652-8353.
Related Articles, Events, Blog Posts, Discussions, Videos, Interviews

Article On Buying C-Stores: Finding Moneymaking Convenience Stores
Trying to find the best convenient store for sale? Learn how to find convenient stores for sale with high traffic, profitable locations to maximize your investment. Peter Siegel, MBA (925-785-3118) the Director of the ProBuy & ProSell Programs with BizBen.com explores this topic on buying a C-Store.
Is There Such A Thing As Paying Too Little When Buying A Small Business?
We all understand the idea of paying too much for a small business. But is there such a thing as not paying enough? That seems like an odd notion, but I'm familiar with situations in which a buyer acquired a small business for a figure substantially under what probably was market value.
Unreported Income: Should Sellers Disclose Unreported Cash To Buyers?
Should owners who offer a business for sale reveal to prospective buyers any income that is not recorded in the books? This is a controversial topic with arguments both for and against. Most business sales intermediaries believe if you don't pay tax on it, you can't claim it. Some sellers disagree.
Financing A Business Purchase With Limited Or No Real Estate Collateral
In my experience working with the "right banks and financial institutions" repayment ability sometimes overrules collateral pledged by someone needing financing for a business purchase or a down payment. Peter Siegel, MBA (Business Purchase Financing Expert) at 925-785-3118 shares his experience.
Attorney Specialist Shares Escrow Instruction Tips When Buying A Business
Once you have successfully negotiated the Asset Purchase Agreement ("APA") for your acquisition it's natural to relax a little and let your guard down. Attorney Specialist Mark Chatow discusses what business buyers should look out for when opening escrow and getting escrow instruction in place.
What Factors Are Considered In Valuing A Small Business? Advisors Weigh In
Valuing a small business is not guess work. It's not what some other businesses of the same type may have or may not have been sold for, it's not even what a business owner "feels" they want or deserve. It is a formula based on many factors. Peter Siegel, MBA from BizBen & others discuss this topic.