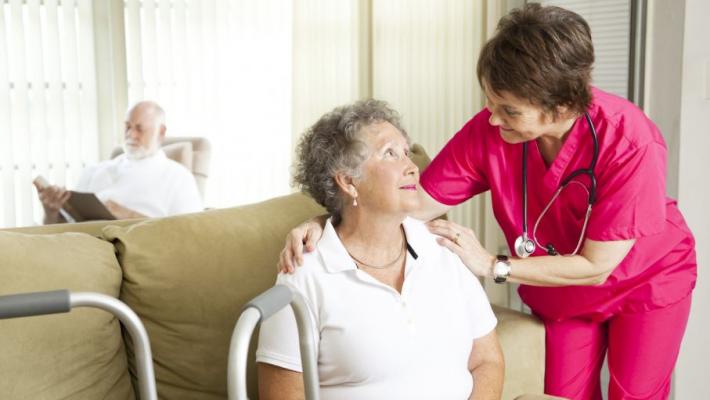 Ten+ year old Private Duty Home Care Agency for sale in Los Angeles, California. Part of nationally known, top-rated franchise brand ranked in the top 5 in Senior Care and within top 50 overall by Franchise Business Review in 2015. The company offers affordable services for seniors and their families who require assistance with meal preparation, medication reminders, bathing or personal cares, grocery shopping, light housekeeping, errands, Alzheimer's care, or companionship. This operation covers some of the most affluent areas of Los Angeles County, covering the West Side of Los Angeles and the San Fernando Valley. This fantastic opportunity in home care won't last long, so time is of the essence.
The business office is fully staffed with an Admin, Community Relations Director, Business Operations Director, Client Services Director, and a Care Support Director. Throughout its 9-year operation, the Company has become the industry leader in the local senior care community. Its excellent reputation in serving clients and with its employees, has earned this company solid relationships with professionals in the health care and senior communities. The majority of revenues (98%) come from Private Pay and Long Term Care Insurance, while the remaining 2% comes from contracts with local social service agencies and national service providers. This business owns and operates four franchise territories. This business provides services to one of the most demographically attractive senior care markets in the Country.
The service market includes a number of large hospitals, senior centers, assisted living communities, nursing homes, memory care and skilled nursing facilities. The Business has established National referral sources, a database of numerous local referral sources, and 100+ hired and trained Caregivers on payroll. This business requires no prior home care/medical experience. Training, guidance & ongoing support will be provided by the Franchisor & the seller is willing to negotiate transition & ongoing training, as well as a Consultant role after the sale.
The Company competes with other national and local businesses and sole proprietors providing home care services. Disabled adults and seniors who are 65 years and older comprise the primary market for the Company, as well as a smaller portion of younger adults with some form of disability or illness requiring assistance with daily living.
The home-care industry has exploded with the aging population. Today, with 10,000 Americans turning 65 every day, the demand for senior care is ever increasing. The US senior population currently sits at approximately 50 million and by 2030, it is expected to swell to 81 million (Source: US Census Bureau). An estimated 70 percent of people over 65 will require home-care services at some point in their lives.
The seller is selling for personal reasons but will assist during a transitional period. The Caregivers and staff, all of which are W2 employees, are available to work with a new owner.