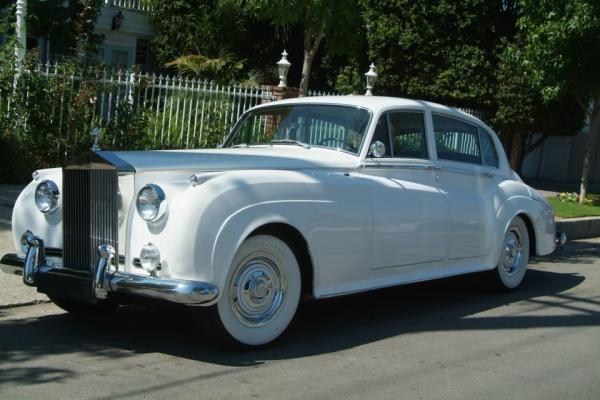 - For sale by owner.
- Health forces sale. (Over $2.5 million invested).
- Part time or full time. Currently, week-end business. Huge potential growth opportunity by expanding to week day use.
- Home based. Classic cars are stored in a secured parking garage.
- Impressive fleet of three classic & vintage autos used for special events: weddings, marriage proposals, celebrities, anniversaries, birthdays, corporate functions, etc.
- In business 16+ years.
- Family owned and operated since inception.
- Hundreds of 5 star reviews.
- Outstanding website & domain name.
- Support and training included up to 3 months.
- The fleet has been modernized for dependability.
- The car values represents the majority of our asking price.
- Additional classic cars available at additional cost.
Rare business opportunity to become the instant market leader. This company has the number one brand name in the industry and is recognized with hundreds of 5-star client testimonials on numerous sites. They specialize in landmark days such as weddings, anniversaries, and birthdays. The company also services the film industry, Hollywood clientele, and corporate events. Not only is the company's name the most coveted in the business, their domain is the number one search phrase used to find their type of service. They also have an outstanding website.
Their vintage & classic vehicles have achieved an amazing record in Southern California ... 4600 events in 7 counties, averaging 150+ miles per event, with no accidents, cancellations, run failures, or ever being late. This would be an amazing record, with a limousine company operating new vehicles.
This company's numerous exclusive service details are what separates them from the competition. It's 16-year focus on going beyond providing vintage car transportation, into live, highly visual 'moments and memories', give their clients an experience that far exceeds expectations.
The company's reliability, on-time record, outstanding service, proprietary sales secrets, combined with their gorgeous fleet, are the main reasons they became one of the largest in the country and the clear market leader. Buy this company and 'hit the ground running in first place'.
Will work with brokers on a case by case basis.
Owners are motivated to sell, due to medical reasons.