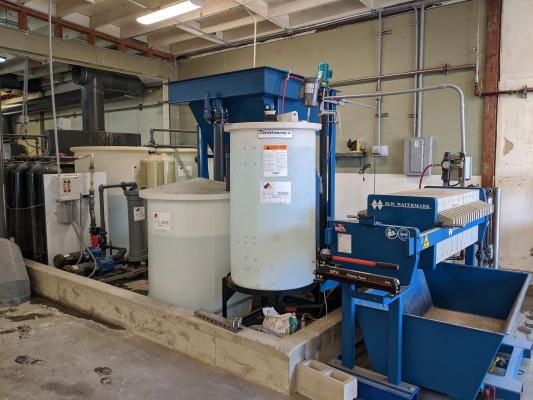 Metal Finishing Job Shop - 40+ Years Continuous Operation - owner retiring.
This shop has been a long-standing vendor for many accounts both in the local area as well as out-of-state. The shop has been continuously operating for over 40 years. Recently, ownership undertook a massive and ambitious revitalization project to bring the shop up to modern standards. Huge investments were made in all aspects of operations.
New/improved equipment include the following:
Over 10 NEW tanks
NEW Rectifiers
NEW, State-of-the-art Refrigeration
On-site laboratory
Closed-loop WWT system
NEW Boiler
NEW Electrical Panel
and much,much more!
The shop is fully-permitted and has no pending violations with any regulatory agencies. The shop has been completely revamped to take on the lucrative aerospace, defense and automotive sectors. There is still a significant amount of local business that has not yet been tapped into.
The owner's intent with such a massive investment was to go after the higher-margin accounts and the shop is ready take on this work immediately. However, ownership no longer desires to operate the shop (retirement) and is looking for a serious buyer that understands the massive, untapped potential the shop has to offer.