Fitness and Entertainment Business on Beach Location.
Established Southern Californian fitness and entertainment center combining life style and money making. Beach location offering renting equipment for Stand-up Paddling and more. Location in popular harbor is favorite for parties, beginners, and enthusiasts, and includes retail store as well. One full-time working owner, 7 part-time employees (all 1099, monthly payroll about $10,000). Equipment, Fixtures and Furniture in value of over $60,000 in price included, the selling inventory is not.
Facility has 1,550 sq. ft. with 1,000 sq. ft. roof top: all rented for $4,200 (plus about $600 NNN) per month, until 2019, with two 5-years options. Security deposit is $7,500. Seven parking places, plus street with meters. Reason for sale are private changes in life and other businesses.
The listing # 255580 Fitness Entertainment Center - South Bay, Los Angeles County below is currently OFF THE MARKET due to that it is either in escrow at this time or has recently been sold.
For more businesses for sale that are like this Fitness Entertainment Center in South Bay, Los Angeles County please see a sample of BizBen active listings below and links to all similar listings on BizBen.com.

Available:
Laser Tag And Coin Arcade - Los Angeles County
Posting #: 252352
Status: Active
Refreshed: 2/13/2020
Contact: Jonathan Gereige
Phone: 805-819-9743
Phone: None Given
Price: $159,635
Adj Net: Call
Down: Call
This semi-absentee managed business is excellent for anyone that is looking to work in a fun industry putting smiles on children and adults alike. With a Five Star rating and a focus on service and quality, customers rave about this business. 5000 square foot laser tag arena.



Available:
Family Entertainment Center, Restaurant - Glendale, Los Angeles County
Posting #: 260326
Status: Active
Refreshed: 1/29/2020
Contact: Chris Ververis
Phone: 702-410-7693
Phone: 702-368-2500
Price: $1,200,000
Adj Net: $324,643
Down: Call
This family entertainment center has been features in nearly every major magazine for its unique concept and the frequent visit from A-list celebrities who bring in their kids for a day of fun and great food. Currently being operated as a semi-absentee, manager runs the day to day operations.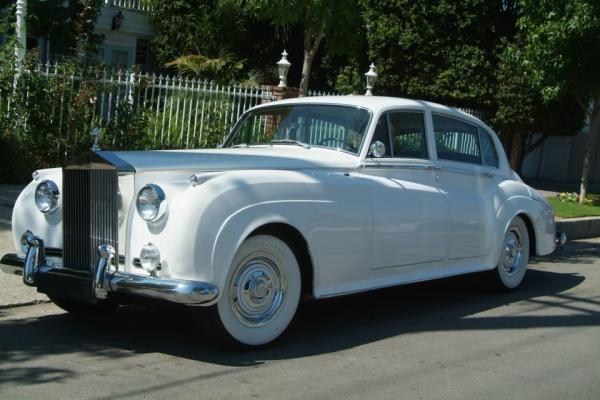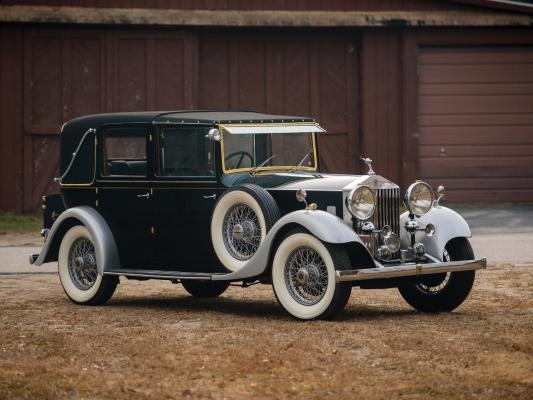 Available:
Event Company - Vintage Classic Cars, Home Based - Southern CA - Relocatable
Posting #: 248651
Status: Active
Refreshed: 2/28/2020
Contact: Dan (Owner/Seller)
Phone: 949-495-1622
Phone: None Given
Price: $345,000
Adj Net: Call / Email
Down: Call / Email
For sale by owner. Health forces sale (over $2.5 million invested). Home based. Week-end business. Impressive fleet of 3 classic autos used for special events, weddings, etc. Market leader in the industry. In business 16+ years. Family owned and operated since inception. Training provided for 3 mo's



Available:
Mobile Video Gaming Venue - Culver City
Posting #: 260494
Status: Active
Refreshed: 2/5/2020
Contact: Edward Fixen
Phone: 909-636-9827
Phone: 909-803-2296
Price: $90,000
Adj Net: Call
Down: $90,000
This business is a unique opportunity for a tech savvy owner operator. The equipment consists of a well decorated truck and a large trailer. The trailer contains 16 seats in groups of 4 per video monitor for competitive gaming. An extensive variety of games are on hand for all age groups.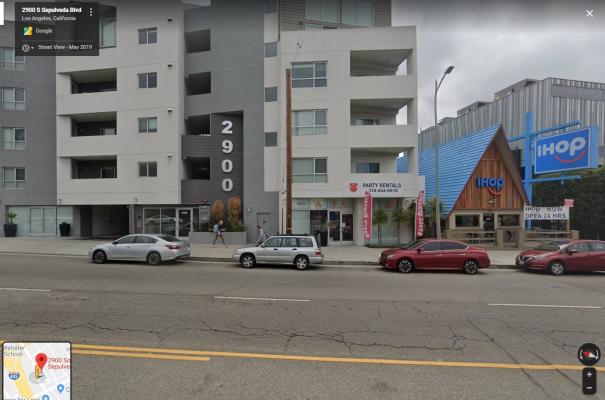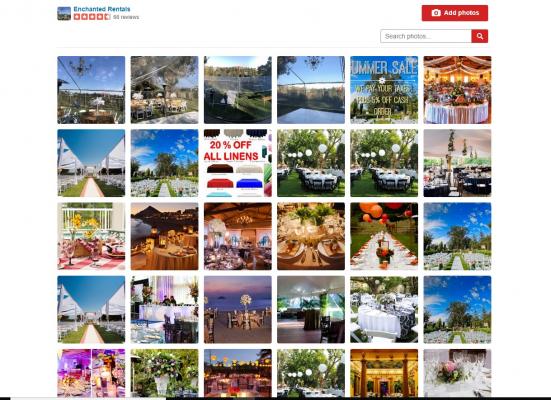 Available:
Enchanted Rentals Company - West Los Angeles
Posting #: 256057
Status: Active
Refreshed: 2/26/2020
Contact: Miguel (Owner/Seller)
Phone: 310-367-4397
Phone: None Given
Price: $230,000
Adj Net: $100,000
Down: $230,000
10 years in business and growing every year. Located on busy Sepulveda Blvd in West Los Angeles with a nice anchor store, close by the two main freeways the 10 and 405. There is 5-years on the lease. Very low rent for the area locked for two 5-year terms surrounded by residential neighborhoods.



Available:
Production Studio Equipment Rental Service - Los Angeles
Posting #: 210587
Status: Active
Refreshed: 2/18/2020
Contact: Ryan Clark
Phone: 310-652-8353
Phone: None Given
Price: $2,200,000
Adj Net: $468,953
Down: $2,200,000
This entertainment industry equipment rental company is a one stop shop that can satisfy all of the equipment and expendable needs of film, television and commercial production company clients. The business operates out of a 3,290 square foot structure that resided on a 6,700 square foot corner lot.



Available:
Family Entertainment Center - Los Angeles County
Posting #: 259695
Status: Active
Refreshed: 2/3/2020
Contact: Steve Barnett
Phone: 805-370-5210
Phone: None Given
Price: $375,000
Adj Net: $146,146
Down: $337,500
This entertainment center is your neighborhood birthday party destination for private family FUN in a safe, clean and creative environment. Here you will find huge, custom-made inflatable jumpers and permanent structures that include the tallest and longest indoor inflatable slides.


Available:
Production Service Equipment Rental Company - Los Angeles County
Posting #: 253523
Status: Active
Refreshed: 2/2/2020
Contact: Adrianna Smith
Phone: 310-560-5101
Phone: 424-832-3410
Price: $950,000
Adj Net: $284,031
Down: Call
This is a unique opportunity to acquire a profitable production services and equipment rental company in Los Angeles County! The company provides production services and equipment rental for concerts, festivals, corporate events, and more! In addition, the business provides equipment rentals.



Available:
Bike Rental Store - Venice Beach, Los Angeles Area
Posting #: 259630
Status: Active
Refreshed: 2/11/2020
Contact: Alex Ayzin, MBA
Phone: 310-210-7800
Phone: None Given
Price: $55,000
Adj Net: $84,000
Down: Call
Over $7,000 Average Net Monthly Income. This Electric bike and scooters business has been successfully operating for over 6 years. best location in Venice beach right on the promenade in the thick of the action, central spot, Great tourist traffic all year round. Growth potential.



Available:
Durable Medical Equipment Company - Los Angeles County
Posting #: 256482
Status: Active
Refreshed: 2/11/2020
Contact: Jon Pallin
Phone: 818-606-7292 Cell
Phone: 310-279-5173
Price: $2,495,000
Adj Net: $647,804
Down: Call
One of the few southern california medicare - medical licensed approved, full dme provider specializing in complex mobility. Company provides a wide range of equipment - large variety of wheelchairs, respiratory equipment, mobility devices, diabetic supplies, hospital beds, bracing and much more.


View All Businesses, Opportunities, And Franchises For Sale And Wanted In These Cities:
Culver City
,
Glendale
,
Los Angeles
,
Simi Valley
,
Venice
,
West Los Angeles
See All Related Business For Sale & Wanted Listings Recently Added:
See More Related Information - For Buying And Selling Businesses:
Helpful Resources To Assist In Selling And Buying California Businesses

Steve Zimmerman: Restaurant Broker Specialist, California
Steve founded Restaurant Realty in 1996. He has personally sold/leased over 900 restaurants, bars & clubs, & completed over 3000 valuations. The author of "Restaurant Dealmaker - An Insider's Trade Secrets For Buying a Restaurant, Bar or Club" available on Amazon. Reach Steve direct at 415-945-9701.
Rick Carlson, Business Broker - Southern California
You Will Never Feel Lost In The Shuffle. Many Brokers Simply Send Out An NDA And That's The End Of Communication. All Buyers Receive A Personal Meeting With An Ace Acquisition Specialist So They Can Recommend The Perfect Business For You. Phone Rick direct at 800-985-4939.
Joe Ranieri, Business Broker: Orange, LA County Areas
Having owned retail/restaurant businesses for over 20 years, my interest turned to selling businesses rather than owning them. I specialize in LA & Orange County restaurants, fast food independents and chains, bars, & liquor stores. Call 714-292-5448 Cell/Text.
Michael Davidson, Business Broker - Southern California
Los Angeles Business Broker providing M&A quality services for Small Business Owners. We leverage our technology and expertise to Simplify & Expedite the Business Sales Process. Matching the right buyer with the right business is how we define success.
William F. Ziprick, Attorney: Legal Services For Buyers And Sellers
Through creative problem solving, attention to detail, accessibility, & understanding that unnecessary delay is often a deal killer, I work closely with my clients and other professionals to consistently achieve a high rate of closings. Office: 909-255-8353, Cell: 509-951-7230.
Related Articles, Events, Blog Posts, Discussions, Videos, Interviews

Upgrading Liquor License: An Increase In Price When I Sell My Restaurant?
My restaurant recently upgraded its beer with wine license to a full-service liquor license, and if I sell, how much can that increase my selling price? Joe Ranieri, Southern California restaurant broker specialist initiates this discussion and other advisors, business brokers, agents weigh in.
Buying A Restaurant Can Be Challenging: 3 Key Tips For Restaurant Buyers
People always need to eat; there should be plenty of business. Some restaurant buyers think there is prestige to owning a popular eating establishment. But it isn't an easy business purchase. Peter Siegel, MBA (BizBen Founder, ProBuy & ProSell Program Director at 925-785-3118) reviews this topic.
Don't Buy A Restaurant Without Checking The Competition - Key Buying Tips
Looking to buy a restaurant business? Check out these tips first to avoid getting blindsided when you buy any type of small or mid-sized California restaurant. Peter Siegel, MBA (BizBen's ProBuy & ProSell Programs & Restaurant Purchase Financing Expert) at 925-785-3118 covers this topic for buyers.
Millennial Buyers: What Are They Seeking When Buying A Small Business?
First, we must define, who are the Millennials? The exact years are up for debate, but Millennials were born during approximately between 1981-1986, which today would be between 22 and 37 years of age. Joe Ranieri looks at what these buyers are looking for and what qualities they seek in businesses.