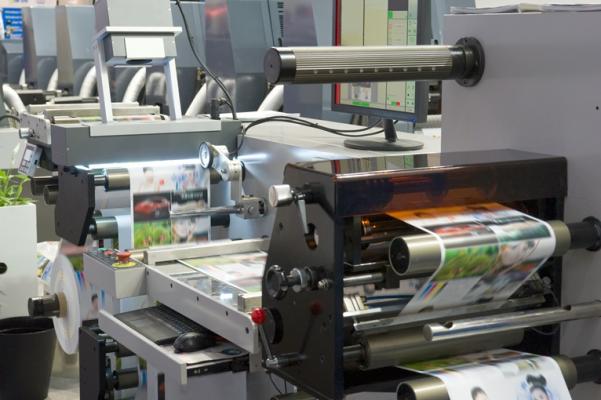 Marin Well established profitable print, sign, and graphics design business. Seller claims his Gross Annual sale $870,000 and he also claims his Net Yearly Income is $137,000. Great Location, triple net Lease. Cannon Pro 4000s, Plate Maker, Twin Tower Ryobi Press, Single Tower AB Dick with T Head, all equipment and inventory included in asking price.
Disclaimer: This Information has been supplied to Broker by Seller. Broker expressly disclaims any and all liability for representation of warranties, expressed or implied, contained in such information, or for omissions from them. Broker believes such information to be correct, but has not verified or checked it. Any agreement or decision by Buyer to pursue a transaction regarding this Business should be based on further investigation by the Buyer.
The listing # 255637 Printing Graphics Company - Marin County below is currently OFF THE MARKET due to that it is either in escrow at this time or has recently been sold.
For more businesses for sale that are like this Printing Graphics Company in Marin County please see a sample of BizBen active listings below and links to all similar listings on BizBen.com.

Available:
Print Shop - Newhall, Los Angeles County
Posting #: 261683
Status: Active
Refreshed: 3/18/2020
Contact: Houmehr Mike Panoussi
Phone: 661-816-1141 Cell
Phone: 661-816-1141 Text
Price: $289,000
Adj Net: $100,000+
Down: Call
This is a cost effective printing and graphic design Business in Newhall area. Assisting individuals as well as small or large businesses. Whether it be wedding invitations, branding and marketing. This business offers a full range of printing, design and development, including web design.



Available:
Apparel Brand Manufacturer - Los Angeles County
Posting #: 242240
Status: Active
Refreshed: 2/18/2020
Contact: Ryan Clark
Phone: 310-652-8353
Phone: None Given
Price: $750,000
Adj Net: $81,452
Down: $750,000
This apparel manufacturing company is the West Coast leader in its product category. They private label for some of the world's most well respected brands as well provide smaller enterprises incubator like support services from concept to design, pattern making, execution and marketing.



Available:
Auto Wrap Print Marketing Service - Oxnard, Ventura County
Posting #: 232799
Status: Active
Refreshed: 3/12/2020
Contact: Art Warschaw
Phone: 310-882-2200 X138
Phone: 888-60-Bizex
Price: $199,000
Adj Net: $125,000
Down: Call
This company presently has discretionary income of 239,000 a year. The company does Printing, Fabrication, Installation, delivery and ships all over the US. This companies customer base is very loyal and don't seek competitive bids. The business is located in a fast growing industrial city.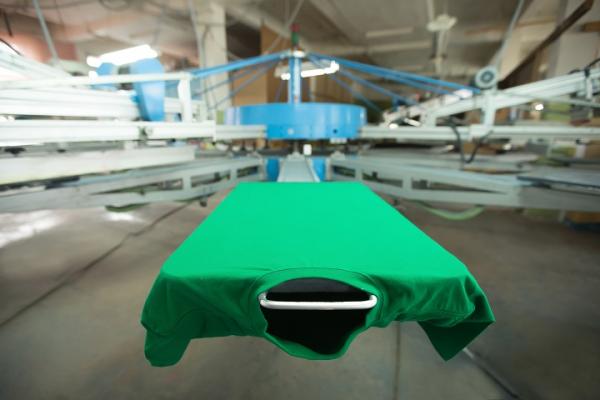 Available:
Screen Printing Embroidery Company - South Bay, Los Angeles
Posting #: 260556
Status: Active
Refreshed: 3/24/2020
Contact: Dylan McGrath
Phone: 858-707-5013
Phone: 858-578-4111
Price: $99,500
Adj Net: $45,518
Down: Call
This 15-year old screen printing and embroidery business located in Los Angeles' South Bay produces custom apparel for businesses, events, online aggregators and contract work. Sales are 60% retail B2B and 40% Wholesale contract printing B2B. They have a constant flow of reorders from customers.



Available:
Printing, Promotional Service Company - SF Bay Area
Posting #: 261735
Status: Active
Refreshed: 3/23/2020
Contact: Joseph (Owner/Seller)
Phone: 408-356-0544
Phone: None Given
Price: $25,000
Adj Net: Call
Down: Call
Looking for another way? Wanting to make a change? This is a great opportunity for an individual looking for a different way to create instant income without having alot of daily contact with other people. This is a one man printing company that has been around since 1976 with a core group of solid



Available:
Marketing Printing Sign Franchise - Los Angeles County
Posting #: 255561
Status: Active
Refreshed: 3/16/2020
Contact: Merrill Eastcott
Phone: 562-212-5227
Phone: None Given
Price: $295,000
Adj Net: Call
Down: Call
Nationally franchised, well established and profitable printing & sign business. This business is a full-service marketing and print communications company with uncommon flexibility to do as little or as much as clients need. Services include graphic design, printing, marketing consultations, more.



Available:
Screen Printing Service - Riverside County
Posting #: 258367
Status: Active
Refreshed: 3/19/2020
Contact: Rick Carlson
Phone: 833-776-6682 X837
Phone: None Given
Price: $125,000
Adj Net: Call
Down: Call
Screen Printing Company that has been creating original custom T-Shirts with designs and sayings for those in the close-knit community for seven years. The tools were lightly used in the creation of custom screen printing and embroidered apparel. Selling because of relocation.



Available:
Commercial Digital Printing Service - San Francisco County
Posting #: 254240
Status: Active
Refreshed: 3/12/2020
Contact: Francisco S.
Phone: 415-227-4411 X301
Phone: 415-930-4662
Price: $2,100,000
Adj Net: $713,205
Down: $420,000
Absentee ownership! Business with experienced management has optimized its resources towards market trends of automated workflow technologies and marketing automation services that take advantage of digital printing. With management and staff in place, the business has grown the last three years.



Available:
Sign, Graphics Service - Home Based - San Joaquin County
Posting #: 253559
Status: Active
Refreshed: 3/18/2020
Contact: Ron M. Centers
Phone: 877-832-6494
Phone: None Given
Price: $59,900
Adj Net: $31,228
Down: $59,900
This home-based business specializes in traditional cut vinyl lettering and graphics for signs, banners, windows, and vehicles. They also offer personalized rhinestone embellished t-shirts, hats, and sweatshirts. Local customer base is approximately 50% Business to Business, 25% Schools, and 25%



Available:
Printing And Graphics Service - Repeat Clients - SF East Bay, Alameda County
Posting #: 261637
Status: Active
Refreshed: 3/24/2020
Contact: Elaine Moulos
Phone: 650-490-0783
Phone: None Given
Price: $150,000
Adj Net: $85,000
Down: Call
Very successful long term printing company is losing its lease! Many long term clients with strong profit margins. This business can be purchased entirely and moved to a new location, or it can be sold to another print shop wishing to grow and add clientele. Many large customers are repeat clients.


View All Businesses, Opportunities, And Franchises For Sale And Wanted In These Cities:
Los Angeles
,
Newhall
,
Oxnard
,
Riverside
,
Tracy
See All Related Business For Sale & Wanted Listings Recently Added:
See More Related Information - For Buying And Selling Businesses:
Helpful Resources To Assist In Selling And Buying California Businesses

Michael Floorman, Business Brokerage, BTI, San Francisco Bay Area
Business Team, San Jose (Campbell) located in the Pruneyard Towers at Bascom and Hamilton. Established in 1981 Business Team with over 6600 sales to date has 1000 business listings to choose from, paid Google advertising. We offer highly trained and experienced professionals.
Peter Siegel, MBA: Business Purchase Financing Solutions
Niche business purchase financing advisory and loan placement services with SBA and Non-SBA Financing, Retirement Fund Rollover Solutions, Combo Financing Packages. To get professionally pre-qualified or more information on the ProBuy/ProSell Programs: 925-785-3118.
Janet Carrera: Escrow & Bulk Sale Service - SF Bay Area
Redwood Escrow Services, Inc. is a full service, licensed independent escrow company. We are EAFC Fidelity bonded, fully insured & licensed with the Department of Corporations. Committed to offering our clients the most comprehensive variety of escrow services available. Phone Janet at 510-247-0741.
Diane Boudreau-Tschetter: Escrow & Bulk Sale Services - CA
California Business Escrow, Inc. is a full service independent escrow company serving all of California and has expertise in a wide range of escrows. Our team prides itself on providing an exceptional escrow experience. For more info phone Diane Boudreau-Tschetter at 888-383-3331 or 209-838-1100.
Elizabeth McGovern: Escrow Services - San Francisco Bay Area
McGovern Escrow Services, Inc., is a leading independent escrow company. We are a trusted partner with our clients, assisting them through the tangled bulk sale & liquor license transfer process. We provide attentive, quality & innovative customer service. Phone Elizabeth McGovern at 415-735-3645.
Related Articles, Events, Blog Posts, Discussions, Videos, Interviews

Is There Such A Thing As Paying Too Little When Buying A Small Business?
We all understand the idea of paying too much for a small business. But is there such a thing as not paying enough? That seems like an odd notion, but I'm familiar with situations in which a buyer acquired a small business for a figure substantially under what probably was market value.
Financing Advice: Showing Add Backs To Get Business Acquisition Financing
When seeking business acquisition financing, it helps to review a seller's addbacks as a source of funding to service the debt service. But explain them correctly. Peter Siegel, MBA business acquisition financing expert and advisor at 925-785-3118 covers this topic on financing a business purchase.
Selling My Small Business: What Items Should I Have Ready To Be Successful?
When selling a small to mid-sized business, owners should have their paperwork and financial information ready to go! They should also have a short business plan of past history, current operations, and potential for the future. In this BizBen Discussion several advisors and intermediaries weigh in.
Why Deals Fall Out: Unrealistic High Asking Prices Are Usually The Reason
The unfortunate truth is that approximately 50% of all small business sales transactions fall out. While failed transactions can happen for a many reasons, Peter Siegel, MBA (BizBen Director & Business Purchase Financing Expert) discusses the main reason deals fall through; steep asking prices.
February 2020 BizBen Index Sales Stats: Sales Up 15.8 Percent Last Month
Total sales of California small businesses sold were up 15.8% from last month and up 4.8% from the same time last year in California. Peter Siegel, Founder Of BizBen.com reviews the February 2020 BizBen Index stats of businesses sold in California. See which Counties improved & which declined.
What Factors Are Considered In Valuing A Small Business? Advisors Weigh In
Valuing a small business is not guess work. It's not what some other businesses of the same type may have or may not have been sold for, it's not even what a business owner "feels" they want or deserve. It is a formula based on many factors. Peter Siegel, MBA from BizBen & others discuss this topic.