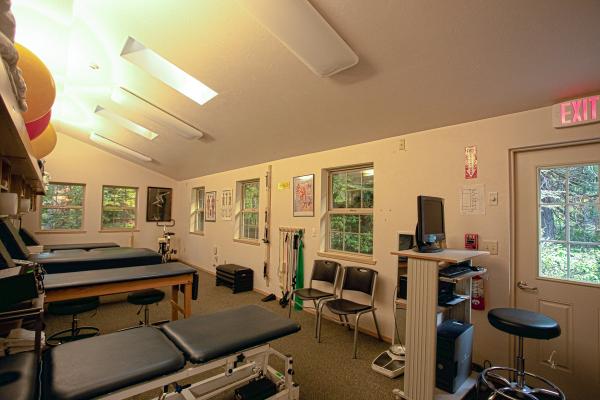 Physical Therapy and Fitness Center business. Ongoing and profitable 33-year-old business that is fully staffed and equipped. Located in 3 facilities in a prime Northern California outdoor recreation area. 1600+ active fitness memberships and 450+ physical therapy visits per month and growing.
Two of the facilities may be purchased in combination with fitness and PT business or leased. Third location with assignable lease. Price of business includes 4 weeks training, all office, fitness, and physical therapy equipment, $5,000 of retail inventory, and monthly rent income from 7 offices / spaces. Wonderful opportunity to live in a great place and own a very good business that provides essential services to improve the lives of its clients!
Confidential details including financial performance provided upon fully completed NDA and Client Profile signed-both-ways by seller and qualified interested party.
The listing # 244048 Physical Therapy Practice And Fitness Centers - Mt Shasta, Siskiyou County below is currently OFF THE MARKET due to that it is either in escrow at this time or has recently been sold.
For more businesses for sale that are like this Physical Therapy Practice And Fitness Centers in Mt Shasta, Siskiyou County please see a sample of BizBen active listings below and links to all similar listings on BizBen.com.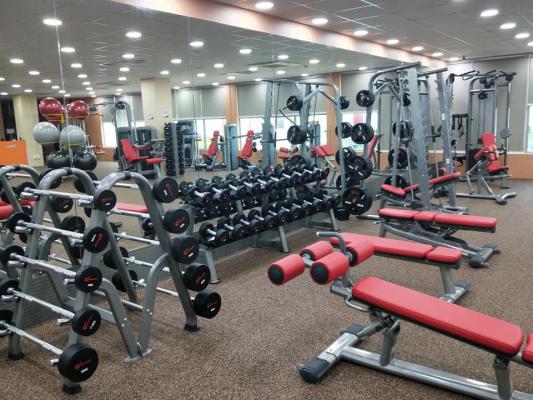 Available:
Gym - Real Estate - Yolo County
Posting #: 255180
Status: Active
Refreshed: 11/15/2019
Contact: Michael Floorman
Phone: 916-678-6777
Phone: None Given
Price: $69,000
Adj Net: Call
Down: $69,000
Old style gym with over $100K of equipment, $3K of inventory, $90K in memberships, additional $53K in Supplements sold, with opportunities to own the commercial real estate at $675,000. Turnkey business for personal and group training, nutrition programs and supplements, and growing membership.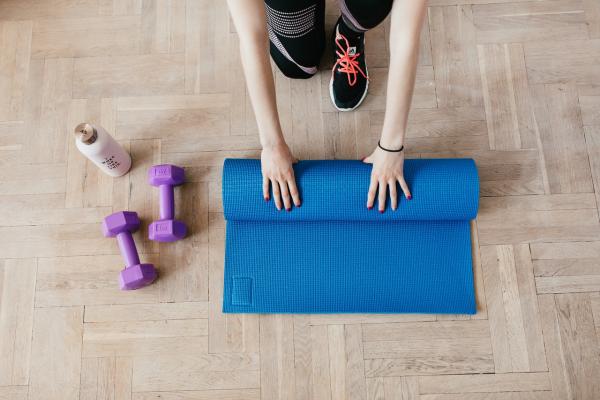 Available:
Personal Training Fitness Studio - Butte County
Posting #: 255792
Status: Active
Refreshed: 11/1/2019
Contact: Mitch McGinley
Phone: 404-272-9108
Phone: 858-578-4111
Price: $119,000
Adj Net: $105,121
Down: $50,000
Incredible opportunity! Highly profitable beautiful turnkey gym north of Sacramento. Specializes in high-end semi-private training and nutrition coaching. Owners moved to San Diego a year ago and are ready to let go of the business. Beautiful space, like new equipment, opportunity to increase sales.



Available:
Youth Sports Fitness Program - Northern California
Posting #: 237943
Status: Active
Refreshed: 11/9/2019
Contact: George Hashimoto
Phone: 925-237-9836
Phone: None Given
Price: $99,000
Adj Net: Call
Down: Call
Established national sports and fitness franchise may be right for you. Franchisees mission is to introduce young children (ages 18 months to 12 years). to a wide range of sports fundamentals in a fun, engaging way while building coordination, self-esteem, and a life long love of sports and Fitness.



Available:
108 Bed Assisted Living Facility With Real Estate - Mendocino County
Posting #: 243868
Status: Active
Refreshed: 10/28/2019
Contact: Abe Serrano
Phone: 818-200-8067
Phone: 818-968-7465
Price: $4,500,000
Adj Net: Call
Down: $450,000
108 bed alf (assisted living facility) license is being applied for. Single story wood frame 108 beds, 54 bedrooms 28 semi - private bathrooms, 4 bathrooms are in common areas with showers. Three dinning areas so all clients can eat at on time.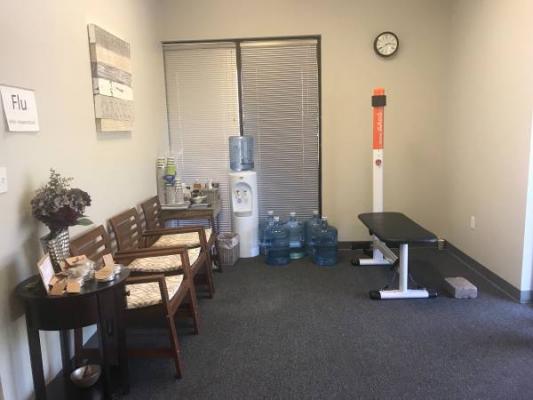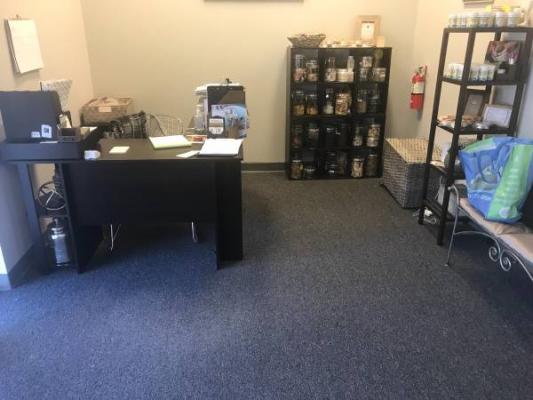 Available:
Acupuncture Clinic - Rocklin, Placer County
Posting #: 252833
Status: Active
Refreshed: 10/19/2019
Contact: Ken (Owner/Seller)
Phone: 650-888-3785
Phone: None Given
Price: $33,000
Adj Net: $20,600
Down: $33,000
Due to family situation, we have to relocate and have to give up our acupuncture practice in Rocklin CA. The business has been growing steadily in the last 3 years. We have been practicing in Rocklin for about 3 years and yearly income is approximately $35,000 - $25,000 in checks, insurance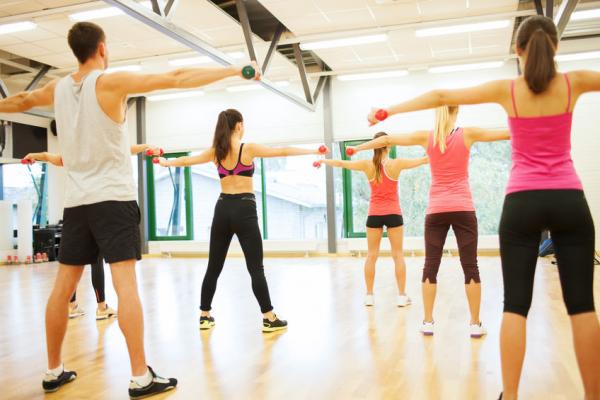 Available:
Fitness Studio Franchise - Santa Barbara
Posting #: 257219
Status: Active
Refreshed: 11/13/2019
Contact: Matt Olufs
Phone: 805-222-0292
Phone: None Given
Price: $225,000
Adj Net: $90,000
Down: $10,000
Popular fitness studio franchise with outstanding reputation in the Santa Barbara community. Ideal location with private parking lot. Well-established and well-branded fitness chain program. Uses the latest in exercise science to create a variety of one-hour, full body training group classes.



Available:
Physician Network - Irvine, Orange County
Posting #: 237651
Status: Active
Refreshed: 10/28/2019
Contact: Houmehr M Panoussi
Phone: 661-816-1141
Phone: None Given
Price: $1,699,000
Adj Net: $500,000+
Down: Call
Business Type: It can take years for students from across the world to find their ideal U.S. mentors and gain U.S. hands-on experiences. However, through its online internship/externship booking site, this business matches students from over 50 countries.


Available:
Family Practice Functional Medicine Practice - Orange County
Posting #: 252435
Status: Active
Refreshed: 10/22/2019
Contact: Vasilis Georgiou
Phone: 949-753-2825
Phone: 949-462-9543
Price: $295,000
Adj Net: $126,000
Down: Call
Specializes in hormone replacement, functional medicine, aesthetics, & weight loss therapies to revitalize and rejuvenate your health. Open since 2015. 2,434 sq.ft. office space. Waiting room can seat 12 people. Welcome desk is situated right next to the entry. 4 patient rooms, chart room, etc.



Available:
Home Health Agency - JCAHO Accredited - Los Angeles
Posting #: 252968
Status: Active
Refreshed: 11/15/2019
Contact: Jason Atty
Phone: 586-623-5616
Phone: None Given
Price: $299,000
Adj Net: Call
Down: Call
Home Health Agency. JCAHO Accredited. CDPH Licensed. Medicare Home Healthcare Provider. Year Established: 2015. Current Census: 7. Medicare: 75%. Medicaid: 25%. Currently Covers a 50 Mile Radius from Los Angeles County. Healthcare specific industry experience required.



Available:
Pilates Studio - Beach Area - San Diego
Posting #: 257628
Status: Active
Refreshed: 11/15/2019
Contact: Leslie Lucero
Phone: 619-665-6411
Phone: 858-452-3000
Price: $65,000
Adj Net: $20,927
Down: Call
This sweet, beach area Pilates studio, established 3 years ago, is located in a prime location. When the ocean breeze isn't wafting through, the studio is air conditioned for client comfort. It is newly updated, clean and has ample parking for clients and one additional parking space for the owner


View All Businesses, Opportunities, And Franchises For Sale And Wanted In These Cities:
Irvine
,
Los Angeles
,
Rocklin
,
San Diego
See All Related Business For Sale & Wanted Listings Recently Added:
See More Related Information - For Buying And Selling Businesses:
Helpful Resources To Assist In Selling And Buying California Businesses

Peter Siegel, MBA, BizBen Founder, ProBuy, ProSell Programs
Founder & President Of BizBen.com (since 1994) & BizBenNetwork.com. I am the Lead Facilitator for the ProSell & ProBuy Programs on both websites. I consult daily with buyers, sellers, and intermediaries daily about buying and selling businesses. Call 925-785-3118.
Diane Boudreau-Tschetter: Escrow & Bulk Sale Services - CA
California Business Escrow, Inc. is a full service independent escrow company serving all of California and has expertise in a wide range of escrows. Our team prides itself on providing an exceptional escrow experience. For more info phone Diane Boudreau-Tschetter at 888-383-3331 or 209-838-1100.
Related Articles, Events, Blog Posts, Discussions, Videos, Interviews

Selling My Small Business: What Items Should I Have Ready To Be Successful?
When selling a small to mid-sized business, owners should have their paperwork and financial information ready to go! They should also have a short business plan of past history, current operations, and potential for the future. In this BizBen Discussion several advisors and intermediaries weigh in.
Is There Such A Thing As Paying Too Little When Buying A Small Business?
We all understand the idea of paying too much for a small business. But is there such a thing as not paying enough? That seems like an odd notion, but I'm familiar with situations in which a buyer acquired a small business for a figure substantially under what probably was market value.
Absentee Run Small Businesses - Is That Really A Possibility For Buyers?
Is buying a absentee run small business really a possibility? Peter Siegel (BizBen ProBuy Director) gets asked this question a lot in his consulting sessions with business buyers. Read more about what other Advisors and Intermediaries feel about this topic on this popular BizBen Discussion!
Unreported Income: Should Sellers Disclose Unreported Cash To Buyers?
Should owners who offer a business for sale reveal to prospective buyers any income that is not recorded in the books? This is a controversial topic with arguments both for and against. Most business sales intermediaries believe if you don't pay tax on it, you can't claim it. Some sellers disagree.
Purchase A Business With Limited Or No Cash - Financing Tips For Buyers
Purchasing a business with no money down can be difficult, but not impossible. Financing a business purchase or down payment can often be accomplished with these strategies from Peter Siegel, MBA (Business Purchase Financing Expert, ProBuy & ProSell Program Advisor with BizBen) at 925-785-3118.