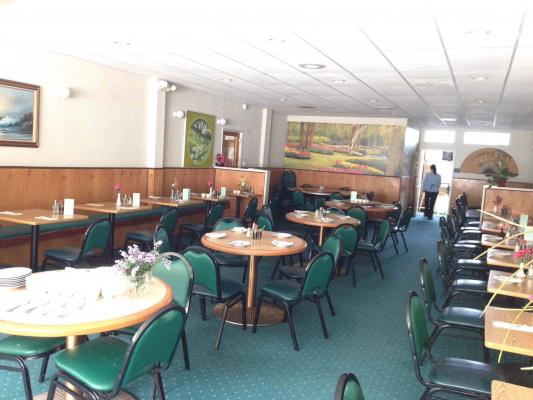 Long established and profitable Chinese restaurant operation for over 30 years, with regular and repetitive customers. Monthly sales is around $70,000, This location has outstanding foot traffic and located on Oakland Hill in dining, entertainment and shopping district with vibrant mix of trendy restaurants and outdoor cafes, a variety of shops and sunny public plaza. There is something for everyone in a convenient location with ample parking and friendly neighborhood environment.
The restaurant size is around 2,990 sq. ft., with 70 seats. Spacious and fully equipped kitchen. The kitchen features with make up air blower, Chinese stove, 12 feet hood, big tank extinguisher for fire protection, american stove, deep fryer, walk in refrigerator, 2 door freezer(two) and one door freezer(one), ice maker, mixer, 70 sets, booster seat and tables.
The lease will expires in Aug 2022. Very reasonable rental rate.
Reason for sale: Seller is selling to retire.
The listing # 256442 Chinese Restaurant - Oakland Hills, Alameda County below is currently OFF THE MARKET due to that it is either in escrow at this time or has recently been sold.
For more businesses for sale that are like this Chinese Restaurant in Oakland Hills, Alameda County please see a sample of BizBen active listings below and links to all similar listings on BizBen.com.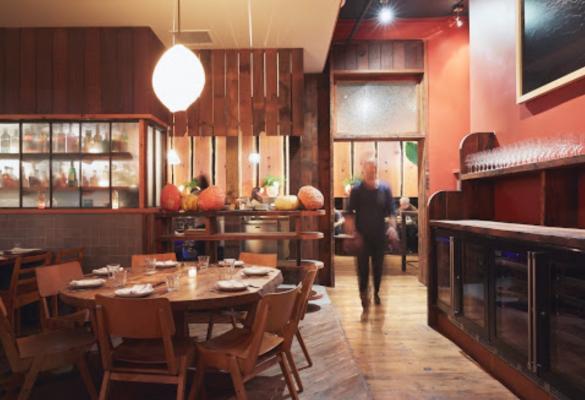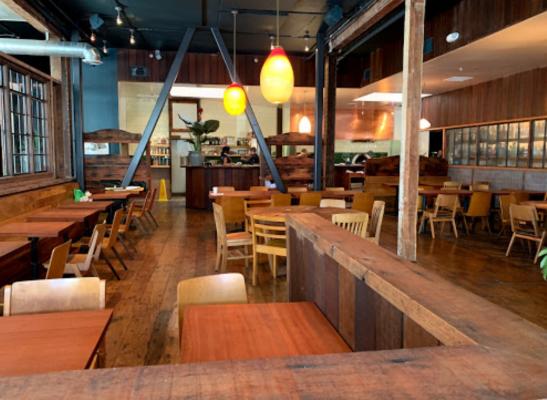 Available:
Restaurant, Cocktail Bar - Remodeled - Berkeley, Alameda County
Posting #: 255983
Status: Active
Refreshed: 1/11/2020
Contact: Steve Zimmerman
Phone: 415-945-9701
Phone: None Given
Price: $425,000
Adj Net: Call
Down: Call
Italian restaurant and night club which could be operated together or separately are for sale. The restaurant and the club are located in the same building, with the restaurant on the ground floor and the club in the basement. Currently, they run as separate businesses, but could be integrated.



Available:
Healthy Organic Restaurant - Alameda County
Posting #: 254340
Status: Active
Refreshed: 1/8/2020
Contact: George Hashimoto
Phone: 925-237-9836
Phone: 925-487-3777 Text
Price: $550,000
Adj Net: Call
Down: $55,000
Here is an excellent opportunity to own a highly profitable, high-end, take-out food service in the San Francisco East Bay. This is not a full service restaurant. This non-franchise business offers a healthy, organic, lunch and dinner menu that includes many gluten-free and vegan options.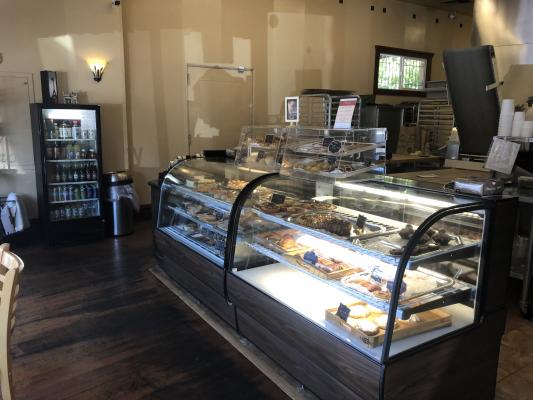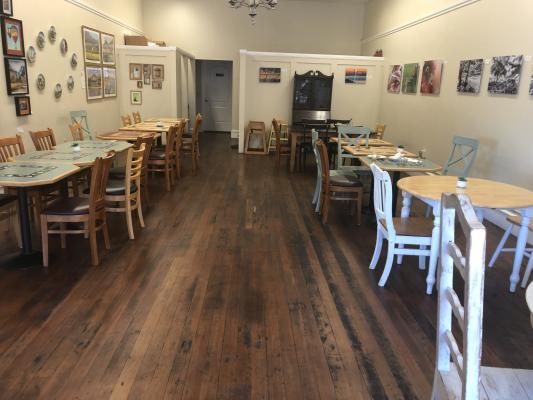 Available:
Cafe Bakery - Alameda County
Posting #: 255841
Status: Active
Refreshed: 1/1/2020
Contact: Nima Sadati
Phone: 925-787-2094
Phone: None Given
Price: $120,000
Adj Net: $72,000
Down: $120,000
This is a 2185 sq. ft. restaurant which seats 50 inside and 26 outsides in downtown location with heavy traffic. It is full kitchen with type one hood, 2 bathrooms, office and storage. Serving sandwiches, salad, soup French-press coffee, house-baked bread and all different delicious pastries.



Available:
Restaurant, Deli - Alameda County
Posting #: 251325
Status: Active
Refreshed: 1/14/2020
Contact: Jeff Weinstein
Phone: 510-523-0232
Phone: 415-565-0232
Price: $2,600,000
Adj Net: $752,863
Down: Call
Long-established and very popular restaurant and delicatessen in a celebrated location 4,200 sq. ft. Seats 100+. Attractively decorated, has booths as well as table seating, and has outstanding exposure on a busy street with ample neighborhood parking. Sellers may consider selling the building too.



Available:
Micro Brewery, Restaurant - Alameda County
Posting #: 240377
Status: Active
Refreshed: 12/20/2019
Contact: Lida Sadati
Phone: 925-325-2434 Cell
Phone: 925-325-2434 Text
Price: $100,000
Adj Net: $140,000+
Down: Call
This is a 4500 sq ft location, with large size full kitchen, and sitting 135. Inside and outside. Ample parking in a very busy shopping center. Seller will train how to manage the place. 4 FT employees 16 PT employees. On sight brewery with a Brew Master. Lease 3.5 with 1 x 5 year option.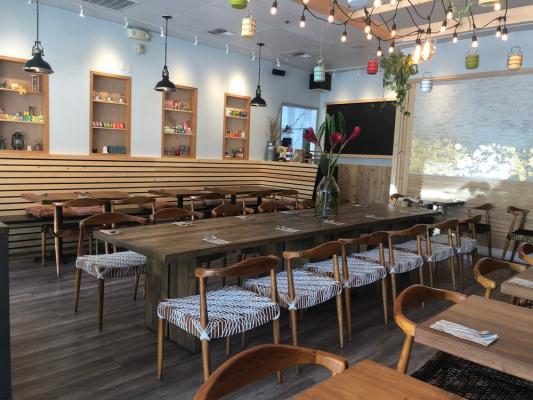 Available:
Thai Restaurant - Livermore, Alameda County
Posting #: 258765
Status: Active
Refreshed: 1/16/2020
Contact: Thomas Chang
Phone: 415-312-1139
Phone: None Given
Price: $499,000
Adj Net: $285,000+
Down: Call
Amazing opportunity to own an established Thai Cuisine restaurant and bar. The owner has regularly remodeled the place and ran the store with love and passion. She is now looking to retire and hand over the business with some with similar gusto and lover for restaurant business. High volume.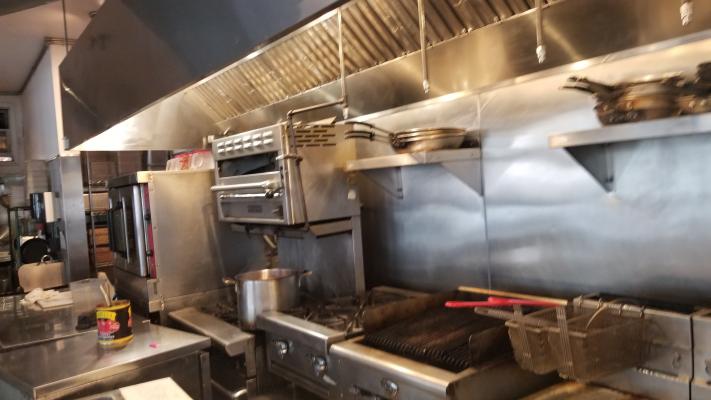 Available:
Commercial Kitchen With Front Cafe - Oakland Rockridge Area
Posting #: 259944
Status: Active
Refreshed: 1/15/2020
Contact: Sergey
Phone: 415-267-6952
Phone: 415-267-6952
Price: $250,000
Adj Net: Call / Email
Down: $250,000
Commercial kitchen with Front Cafe / deli store For Sale. Location Oakland Rockridge. Big glass front with cafe / deli. Outside front setting area. Lease 8 years with options to extend. Big prep area / with all necessary sinks.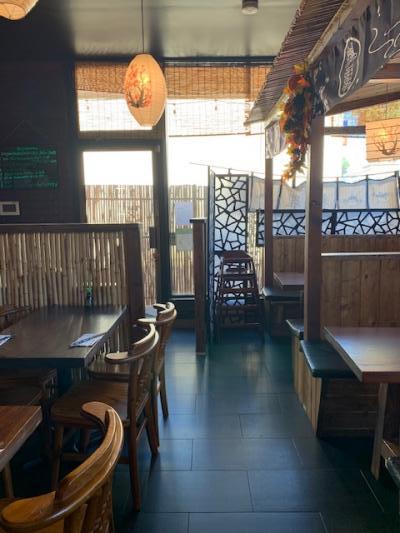 Available:
Japanese Sushi Restaurant - Alameda
Posting #: 257679
Status: Active
Refreshed: 1/15/2020
Contact: Tiffany Cheng
Phone: 408-202-8300
Phone: None Given
Price: $180,000
Adj Net: Call
Down: Call
A Japanese restaurant is on busy Park St. in downtown. It has a good atmosphere dining room and a sushi bar. A good size fully equipped kitchen. A large patio can hold 24-30 seats. An ADA restroom. It can be converted. 1100 sq.ft. Lease 4+5 years.



Available:
American Franchise Restaurant - Alameda County
Posting #: 246035
Status: Active
Refreshed: 12/30/2019
Contact: Danny Chung
Phone: 510-910-2558
Phone: None Given
Price: $450,000
Adj Net: $190,000
Down: Call
Price to Sell! Great Location! Well known Franchise restaurant located at heavy foot traffic shopping center. It serves a traditional American cuisine. Price included Type 47 full liquor licenses. Very profitable. SBA Loan Pre-Approved up to 1.5 M. Semi-Absentee Run. Outstanding reputation.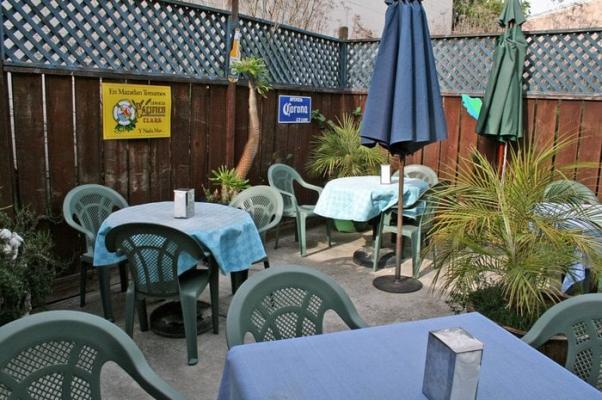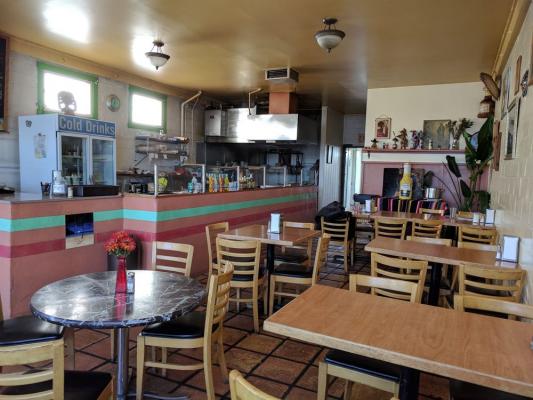 Available:
Mexican Restaurant - Asset Sale, Can Convert - Berkeley, Alameda County
Posting #: 254724
Status: In Escrow
Refreshed: 1/4/2020
Contact: Manjit Singh
Phone: 510-417-9429
Phone: 209-627-0075
Price: $89,000
Adj Net: Call
Down: $99,000
Asset sale! Mexican restaurant 4.2 yelp rating, freestanding building. It can be converted to any other food concept. Owner is looking to retire and would like to pass on this opportunity to someone who wants to take this business to the next level. NDA required for more information.


View All Businesses, Opportunities, And Franchises For Sale And Wanted In These Cities:
Alameda
,
Berkeley
,
Livermore
,
Oakland
See All Related Business For Sale & Wanted Listings Recently Added:
See More Related Information - For Buying And Selling Businesses:
Helpful Resources To Assist In Selling And Buying California Businesses

Mike Brewer: Liquor License Broker, ABC Consulting Service
Liquor license brokerage and consulting services. We provide: Alcohol License Transfers Application Consulting & Processing, Liquor License Purchases & Sales, City Zoning Permits & Land Use Entitlements, Public Convenience or Necessity Findings and Letters. Phone Mike Brewer direct at 800-437-1100.
Peter Siegel, MBA, BizBen Founder, ProBuy, ProSell Programs
Founder & President Of BizBen.com (since 1994) & BizBenNetwork.com. I am the Lead Facilitator for the ProSell & ProBuy Programs on both websites. I consult daily with buyers, sellers, and intermediaries daily about buying and selling businesses. Call 925-785-3118.
Harry Sidhu, CBB, Broker: SF Bay Area, Central Valley, SAC Region
Assisting both sellers and buyers of businesses - dealing mainly with Liquor Stores, Grocery Markets, Gas Stations, Smoke Shops, Restaurant Related, Retail Related, Service Related. Serving SF Bay Area, North Bay, Sacramento area. Call Harry Sidhu, CBB for assistance at 510-366-6130.
AJ Rana - Business Broker, San Francisco Bay Area
Professionals who understand the importance of world class business brokerage service and the value it can create. Specializing in assisting sellers and buyers with retail stores, restaurants, hospitality & lodging, manufacturing operations, distribution companies, e-commerce and service businesses.
Michael Floorman, Business Brokerage, BTI, San Francisco Bay Area
Business Team, San Jose (Campbell) located in the Pruneyard Towers at Bascom and Hamilton. Established in 1981 Business Team with over 6600 sales to date has 1000 business listings to choose from, paid Google advertising. We offer highly trained and experienced professionals.
Cheryl Maloney, Business Brokerage Services: City Of San Francisco
I have over 20 years of small business experience, a law degree and well-versed in real estate regulations and best practices. I work tirelessly to create successful strategies & effective negotiations for those wishing to sell or buy a SF business. Call 415-309-2722 (Cell/Text).
Related Articles, Events, Blog Posts, Discussions, Videos, Interviews

Buying A Restaurant: 5 Myths Restaurant Buyers Should Know About
Jeff Back, Restaurant Broker & Consultant in the SF Bay area discusses myths about buying restaurant small businesses. It's not what you have been told. He includes 5 myths of the most frequently sited principles for success that are simply myths when examined over decades of his experience.
Buying A Restaurant Can Be Challenging: 3 Key Tips For Restaurant Buyers
People always need to eat; there should be plenty of business. Some restaurant buyers think there is prestige to owning a popular eating establishment. But it isn't an easy business purchase. Peter Siegel, MBA (BizBen Founder, ProBuy & ProSell Program Director at 925-785-3118) reviews this topic.
Liquor License Assistance Consultant - San Francisco Bay Area - Jim Saxton
Jim Saxton - 20 years experience of local governmental requirements, such as Police Departments, Zoning / Planning Departments, ABC District Offices, my company Liquor Licenses of SF Bay Area is very qualified to resolve all of your concerns during the liquor license transfer process. 925-787-0770.
FREE Workshop: How To Value And Sell Your San Francisco Restaurant Or Bar
This live workshop by Cheryl Maloney (San Francisco Business Broker Specialist) is designed for San Francisco restaurant owners who are thinking of selling and would like to know how much their restaurant or bar is worth and how to get it sold successfully. RSVP by phoning Cheryl at 415-309-2722.