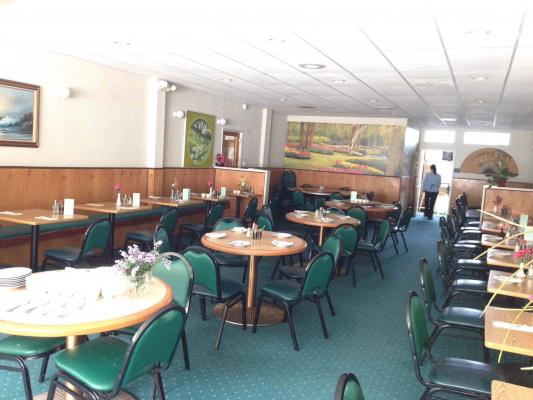 Long established and profitable Chinese restaurant operation for over 30 years, with regular and repetitive customers. Monthly sales is around $70,000, This location has outstanding foot traffic and located on Oakland Hill in dining, entertainment and shopping district with vibrant mix of trendy restaurants and outdoor cafes, a variety of shops and sunny public plaza. There is something for everyone in a convenient location with ample parking and friendly neighborhood environment.
The restaurant size is around 2,990 sq. ft., with 70 seats. Spacious and fully equipped kitchen. The kitchen features with make up air blower, Chinese stove, 12 feet hood, big tank extinguisher for fire protection, american stove, deep fryer, walk in refrigerator, 2 door freezer(two) and one door freezer(one), ice maker, mixer, 70 sets, booster seat and tables.
The lease will expires in Aug 2022. Very reasonable rental rate.
Reason for sale: Seller is selling to retire.