This is a well established that has been under the same ownership since 1997 located in South Ontario.The store is in a great location in a busy strip mall on the corner of Vineyard and Riverside. The business offers check cashing, money orders, moneygrams, utility and bill paying services and also rents private mailboxes. The business has seen a 25% increase in revenues over the past year. Owner has great books! There also is the potential for adding payday loans to increase revenues. Great Lease of $1,500 per month.
The listing # 213352 Check Cashing Store - Ontario Area below is currently OFF THE MARKET due to that it is either in escrow at this time or has recently been sold.
For more businesses for sale that are like this Check Cashing Store in Ontario Area please see a sample of BizBen active listings below and links to all similar listings on BizBen.com.

Available:
Market - Liquor, Check Cashing - Pomona, San Bernardino County
Posting #: 260215
Status: Active
Refreshed: 1/25/2020
Contact: Mooney Lee
Phone: 714-823-7171
Phone: None Given
Price: $880,000
Adj Net: $324,000
Down: $300,000
Market with liquor and check cashing for sale in Pomona. 7-day business, hours are from 8 to 9 pm Monday thru on Sunday. 2 full-time employees and 2 Part Time. (1) Owner 20 Hours Partl Time works. Operated for 4 years by the same owner. Limited parking in Free standing building.



Available:
Check Cashing Payday Loan Store - Montclair, San Bernardino Area
Posting #: 245760
Status: Active
Refreshed: 2/5/2020
Contact: Ed Resha NBBA, HMFIC
Phone: 714-749-2618
Phone: None Given
Price: $125,000
Adj Net: $38,000
Down: Call
Wonderful business and location for a one person operation. Lots of available space to sublease for additional income. Seller has other service business which he also runs out of that location (not related to loans). Busy corner near busy streets. Has all required licenses for loans.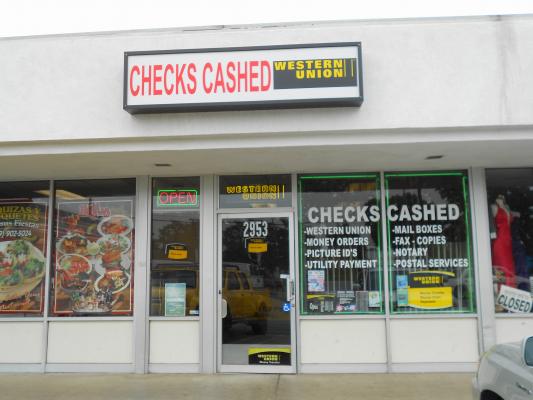 Available:
Check Cashing Store - Inland Empire Area
Posting #: 260462
Status: Active
Refreshed: 2/23/2020
Contact: Bill Barker
Phone: 714-267-4278 Cell
Phone: 714-267-4278 Text
Price: $60,000
Adj Net: $60,000
Down: Call
Store has a highly visible and busy location. Strengths of the business; same location under same ownership for 22 years with many loyal customers. The business is owner operated with one part time employee, Business hours are 9-7, M-F; 1-4 Sat.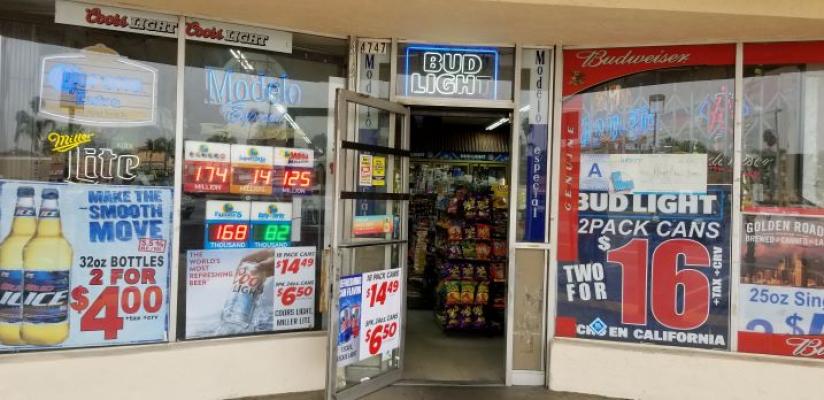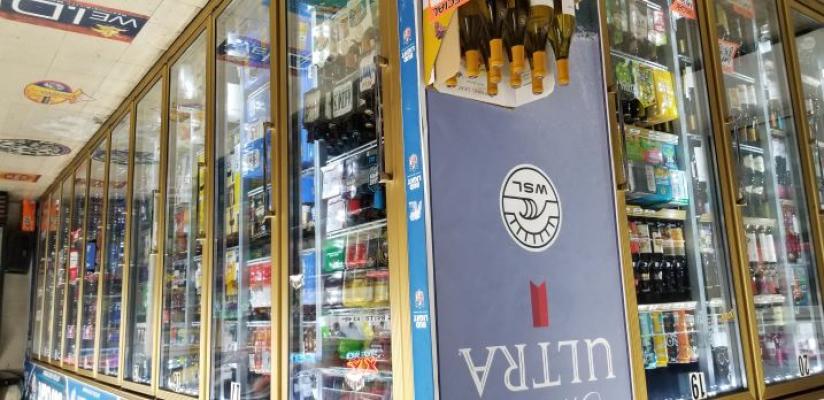 Available:
Check Cashing Store - Busy Area, Corner Location - Los Angeles County Area
Posting #: 256160
Status: Active
Refreshed: 2/17/2020
Contact: Joe Ranieri
Phone: 714-292-5448 Cell
Phone: None Given
Price: $69,000
Adj Net: $68,816
Down: Call

Great location on Imperial Hwy and Main street busy area in shopping center. Corner location. P&L for 2019. Open 6 days closed on Sundays. Nice equipment.


Available:
Market - With Meat, Produce, Beer Wine License - Pomona, Los Angeles County
Posting #: 254319
Status: Active
Refreshed: 2/14/2020
Contact: JJ Chung
Phone: 909-379-3105
Phone: 213-738-1212
Price: $249,000
Adj Net: $150,000
Down: $35%
This store has a beer & wine license and Meat department. The store located at free standing building. The store has income from money related like Orlandi, Western Union and check cashing etc. The rent is very reasonable and fixed.


Available:
Western Union Live Scan Finger Printing Service - Los Angeles County
Posting #: 255632
Status: Active
Refreshed: 2/12/2020
Contact: Brian Yang
Phone: 562-402-2686
Phone: 323-896-2852
Price: $149,000
Adj Net: $60,000
Down: $149,000
This business provides Live Scan Finger Printing and Western Union. Located in high rise building, Open 5 days a week. Easy operation & short hours with low overhead. Owner managed, also offering outside mobile service. Current owner of 22 years! Has one full-time employee. Easy operation.



Available:
Liquor Store - Pomona, Los Angeles County
Posting #: 256421
Status: Active
Refreshed: 1/27/2020
Contact: JJ Chung
Phone: 909-379-3105
Phone: 213-738-1212
Price: $865,000
Adj Net: $350,000
Down: $30%+
This liquor store is like a big supermarket. This store sales is around 110,000/monthly. Doing check cashing is over million and already has permitted from bank to transfer new buyer, Rental income 4,500+900 from department of Meat & produce and Money transfer.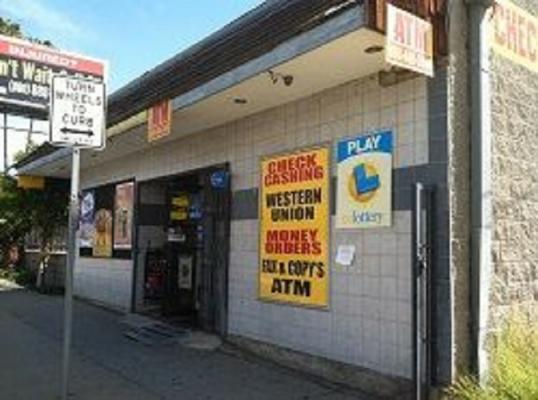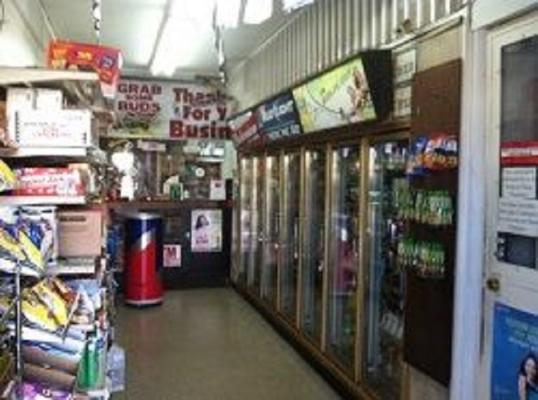 Available:
Check Cashing Mini Mart - Gardena, Los Angeles County
Posting #: 256587
Status: Active
Refreshed: 2/13/2020
Contact: Warren Lee
Phone: 562-402-2686
Phone: 213-500-4949
Price: $50,000
Adj Net: $60,000
Down: $50,000
Free standing building, check cashing & mini market w/abc 20 beer & wine. Check cashing avg. $350k per month with 1.5% charge. Convenience store w/beer & wine avg. Sales $6,000 per month with 35% profits. Other income from : lottery, western union, money order, atm. Current opening hours 6 days/wk


View All Businesses, Opportunities, And Franchises For Sale And Wanted In These Cities:
Chino
,
Gardena
,
Los Angeles
,
Montclair
,
Ontario
,
Pomona
See All Related Business For Sale & Wanted Listings Recently Added:
See More Related Information - For Buying And Selling Businesses:
Helpful Resources To Assist In Selling And Buying California Businesses

William Park, Business Broker - Southern California
Highest Volume Broker in California, Simply Check our HUNDREDS of Listings! Over 25 Associates, Speaking Dozen Languages, Helping Buyers and Sellers of Small Business since 1982, Centrally Located between Los Angeles and Orange Counties, while Riverside & San Bernardino Counties are Very Accessible.
Lee Petsas, Business Broker - Southern California Area
Lee Petsas has been selling businesses with UBI Business Brokers in Southern CA since 1981. In 1999 he became the Owner and Broker for UBI. He has been approved multiple times by Courts as an Expert Witness in the area of Business Valuations.
Rick Carlson, Business Broker - Southern California
You Will Never Feel Lost In The Shuffle. Many Brokers Simply Send Out An NDA And That's The End Of Communication. All Buyers Receive A Personal Meeting With An Ace Acquisition Specialist So They Can Recommend The Perfect Business For You. Phone Rick direct at 800-985-4939.
Chris Seaman, Business Broker: Southern California
Founded in 1994, First Choice Business Brokers has accelerated to become one of the most successful Business Sales Organizations in the world. Our team of agents have gone through extensive training to become experts in the field of business brokerage. Call Chris at 858-578-4111 for more info.
Mani Singh CBB, M&AMI, Business Broker, Southern California
I have successfully represented clients sell & acquire multitude of businesses ranging from Gas Stations, Liquor Stores, Markets, Super Markets, Smoke Shops, Postal Stores, Restaurants, General Retail, Auto and Construction related. Phone me for assistance with selling or buying at 951-296-7646 Cell
Jack Oh, Business Broker: LA, Orange Counties
Business broker and real estate services in the Los Angeles and Orange County areas. 10 years experience with great negotiating skills. To sell a business or buy a business in the LA or Orange County Areas phone Jack and his team at 562-787-4989.
Related Articles, Events, Blog Posts, Discussions, Videos, Interviews

Bob Hughes Discusses: Due Diligence Considerations Before Buying A Business
Coachella Valley business broker Bob Hughes (760-323-8311), discusses the need for due-diligence and items that should be collected & investigated by the buyer during this critical process of buying a small business. Read his latest blog post on due diligence considerations before buying a business!
Absentee Run Small Businesses - Is That Really A Possibility For Buyers?
Is buying a absentee run small business really a possibility? Peter Siegel (BizBen ProBuy Director) gets asked this question a lot in his consulting sessions with business buyers. Read more about what other Advisors and Intermediaries feel about this topic on this popular BizBen Discussion!
Thinking About Selling A Small Business? Know These 8 Factors That Matter
The likelihood of selling a business is often determined by external factors in the marketplace. Here are eight influences on how easy, or difficult it might be when selling a small California business. Peter Siegel at 925-785-3118 (BizBen ProSell Program) explains these factors for owner/sellers.
What Factors Are Considered In Valuing A Small Business? Advisors Weigh In
Valuing a small business is not guess work. It's not what some other businesses of the same type may have or may not have been sold for, it's not even what a business owner "feels" they want or deserve. It is a formula based on many factors. Peter Siegel, MBA from BizBen & others discuss this topic.
Mentoring In How To Buy A Business - Tips From Expert Willard Michlin, CPA
Willard Michlin, CPA a due diligence specialist shares his views on the mentoring process & about how buyers can "profit" from such a relationship when searching and buying a business. Mr. Michlin, CPA (800-864-0420) performs due-diligence services and and consulting services for business buyers.