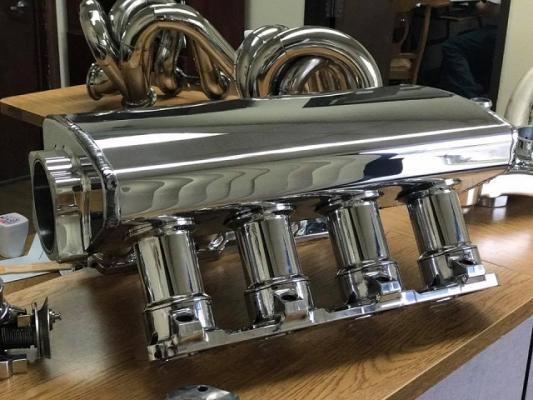 Successful B2B custom plating and finishing company located in North Orange County is available for acquisition. Revenue $439K DE $124K, Real Estate Available $1.5M. $225K down payment for both business and Real Estate with an SBA qualified buyer.
The company has been in business for 19 years and provides custom finishing and plating services to architects, hotels, theme parks and other clients requiring high quality custom plating/finishing services. The company offers over 30 standard finishing and plating types as well as sandblasting, custom colors, and hand finish services for custom jobs. The Company operates with 3 full-time and 2 part-time employees with over fifty years of cumulative experience among all employees and management.
* $439,816 sales
* $124,577 Discretionary Earnings
* Asking $250,000 (business only, real estate also available for purchase, see details
below)
* Down Payment (business only) $69,198
* Building available for purchase for $1.5 million (see details below)
* Down Payment for Business and Real Estate/Building $225,000
* SBA Financing available for qualified buyers
* Excellent Books and Records
Company Strengths:
* In business since 2000
* Well built solid client base.
* Exceptional Customer service.
* High Quality Products with quick lead time..
* Ability to match almost any finish.
Finishing Services offered:
* Electroplating - Nickel, Copper, Tri-Chrome, and we have a permit for zinc (currently not being used).
* Coating services - Water based lacquers and tints as well as powder coating.
* On site services for certain jobs - e.g. handrails that need to be refinished on site.
* Polishing services - brass, steel, aluminum, copper, and stainless steel.
* Sandblasting services - brass, steel, aluminum, copper, and stainless steel.
* Brushing/Satin services (surface preparation) - brass, steel, aluminum, copper, and
stainless steel.
* Production runs
* Handcrafted finishes - to restore an old finish or create a new look for a piece.
finishing done by hand.
* Custom colors.
* Standard refinishing services - patinas, antiquing, oxidation, etc.
* Over 30 standard finishes.
* Labeling and packing capabilities.
* Ability to work on stainless, on plating and finishing colors- this is something not
everyone can do.
Clients include:
* Theme parks
* Celebrity homes
* Las Vegas hotels
* TV show studio and set fixtures
* Architects
* Designers
The facility is fully licensed and approved by the AQMD and other agencies. A complete Phase 1 environmental study was done on the building within the past 24 months.
Building/Real Estate:
The building is a 6,193 sq ft industrial building located in North Orange County valued at approximately $1.5 million and is available for purchase with the business (real estate is in addition to business asking price). SBA financing is available for the purchase of the building with the business.
Reason for Selling:
The Seller is retiring and moving out of state to teach at a University.