Current Status:
Active
Posting #:
266494
Last Refreshed:
4/22/21
Contact: Robert Marshall At 714-323-5636 Cell - Also Email This Contact Below
Asking Price: $120,000 Down Payment: Call / Email Annual SDC: Call / Email Annual Gross: Call / Email
Attributes: Broker-Broker Coop, Absentee Run, Training & Support, Asset Sale
This business is a fast casual takeaway restaurant and commercial kitchen located in a vibrant, affluent area of South Orange County. Located to several national franchises, this location has fantastic demographics. It feeds hungry bellies from several affluent local neighborhoods, many nearby hotels and businesses, and the customers and staff from OC's most popular auto center!
The space has a lot to offer, with a floor-to-ceiling glass storefront for increased exposure and a medium-sized dining room, currently being used as a staging area for takeout orders. The order counter features ample under counter storage and a single terminal POS system for excellent record keeping. The decor is spartan, a blank canvas in need of a new concept and vibe. The space also features a fantastic production kitchen, including a large hot line with a 12ft+ hood, two storage rooms, and a prep workstation to accommodate both regular business and catering/meal prep simultaneously. Finally, there is a large pass-through window to the front of the house for increased productivity for high volume to-go orders.
The current owner bought this great location less than a year ago, and did absolutely nothing with it; he does not focus on the business, and the space is poorly maintained with unwelcoming decor. Plus, the fried food concept is out of touch with both the local market and broader industry trends. This location has fantastic potential: bring a better concept to the space and save huge money and time on city permitting, buildout, and lengthy health department approvals. Instead, invest your capital in advertising, marketing (leverage social media and the Internet), and delivery service platforms to maximize revenue! Partner with the local business community in and around the densely populated auto center, and (for gosh sakes) apply for a 41 beer and wine license to increase profit margins. The space needs an owner operator that is dedicated to capturing patrons in this high traffic area and putting money in their pockets! Asset Sale. High Traffic Location. Owner Will Train.
This business sits in an ideal location for a meal prep company, catering company, or your winning fast casual concept! If you are looking to minimize buildout cost and maximize sales in a high traffic location then contact the Agent today!
To get more information about this Restaurant, Commercial Kitchen - Take Away business for sale in Orange County please phone Robert Marshall (Agent - BRE License #:02076841) at 714-323-5636 Cell - if you get voicemail please leave a detailed message - make sure you mention you saw this posting/ad #266494 on BizBen.com. In addition to phoning Robert Marshall, make sure you email Robert Marshall above to get more info about this Restaurant, Commercial Kitchen - Take Away, to ask any questions or request an appointment to see this business for sale. Thank you.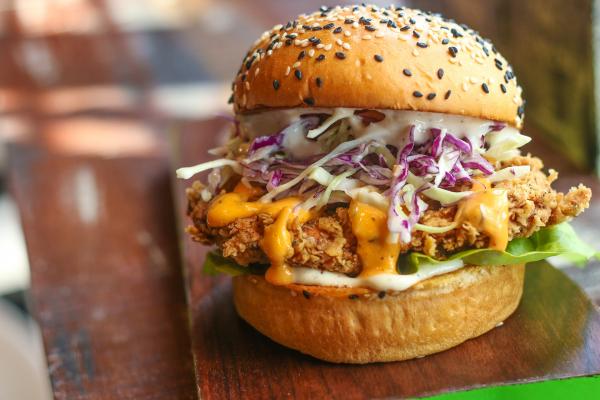 Contact: Joe Ranieri: 714-292-5448 Cell, 714-292-5448 Text
Status: Active Posting #: 263346 Refreshed: 5/6/2021
Asking Price: $240,000 Down Payment: Call Annual SDC: $142,000 Annual Gross: $611,000
Attributes: Broker-Broker Coop, Lifestyle, Training And Support, Owner Financing

Cafe 5 Days has a captivated customer following due to convenience of the location. hours, as well as customer ability order online and pick up or have delivery service. Cafe has indoor and outdoor seating, and has a gourmet full service kitchen area. 1650 sf. Monthly rent $3,707. Good books/records
Contact: Owner: 714-742-4844 Cell, 714-742-4844 Text
Status: Active Posting #: 267322 Refreshed: 5/11/2021
Asking Price: $599,000+ Inv Down Payment: $599,000+ Inv Annual SDC: $160,000 Annual Gross: Call / Email
Attributes: Broker-Broker Coop, For Sale By Owner, Semi Absentee Run, Training And Support

Frozen yogurt store for sale in Orange County, California. This store is in the top tier of a National Frozen Dessert Franchise located in an upscale Orange County neighborhood. Store is running mostly absentee. For sale by owner. The store has been opened 7 years. One of a kind. Reasonable lease. Projected sales for 2021 are $700K Net $160K. Price $599K cash plus inventory.