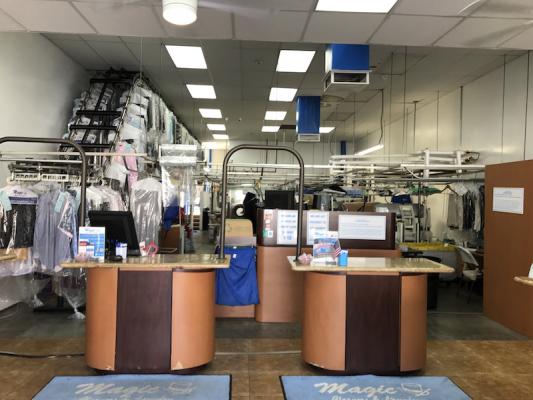 Prime location dry cleaner & plant! On a very high traffic that has approx. 35000 traffic count. Business is located in an extremely busy shopping center & huge foot traffic during the day & evenings with anchor tenants such as Vons, round table pizza among others. All machines are in "new like" condition. Everything is up to code with AQMD, Fire department & Public Health. Chemicals are hydrocarbon.
There is no perk. The space was remodeled one year ago. New owner can easily service 3-5 agencies to increase income. There is one full time employee in the back for pressing & spotting. Two front counters & one computer comes with scan q software with a monthly fee of $29. P/m for support services. 3 pressing stations, 40 pound hydrocarbon dry cleaning machine, 15 horse power Colton boiler which runs plant steam plus 50 pound continental laundry 50 machine. Space is approx. 1900 and rent is $5655 p/m.
New owner must change the business name.