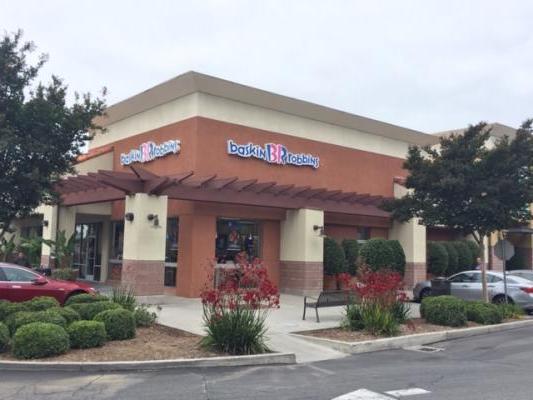 * Wow! This is your opportunity to own One of the best Baskin Robbins
in the USA.
* Baskin Robbins is the #1 Ice Cream Franchise in the World!
* It is very rare for a high volume / high cash flow store to be available.
The Partners have decided to separate the Partnership and therefore
this is an excellent opportunity for you to generate great cash flow.
* This is one of the Highest Volume stores in the Dunkin Brands /Baskin
Robbins System
* This is the #1 Baskin Robbins Cake store in the USA.
* 2018 Net Sales of $1,064,000, 2017 Net Sales of $1,084,000, 2016
Net Sales of $1,032,000
* 2018 pre-debt adjusted cash flow - approximately $190,000
* Great Operations & Great Service
* Franchise Term - July 2036
* Remodel due in August 2026
* Store opened in 1961, current Owners purchased in 2005, Owned this
store for 14 years
* Excellent Center with Ralphs, See's Candies, and many other retail
stores, over 450 parking spaces.
* Lease - 10 Year lease terms, April 2025, 6 years left, Extend to 10
years upon transfer of store, Good Landlord
* Large store - approx. 1525 sq. ft on main level plus bonus of 500 sq ft
upstairs for office, meeting rooms, and/or storage.
* Monthly Rent is $8,535 plus CAM's, approximately $1,400 / month
* Asking Price is $925,000
* Approximately $200,000 Cash down + SBA Loan for balance (depends on credit / experience)
* Current Owners oversee the store and handle administration. They do
not scoop ice cream or service customers on a day to day basis.
* The employees service the customers and make the cakes. The Sr.
Shift leaders are responsible for different facets of the operation. No
need for a Full time Manager.
Baskin Robbins Training Class is required. 2 Weeks near Boston, MA + 1 Week in Burbank, CA