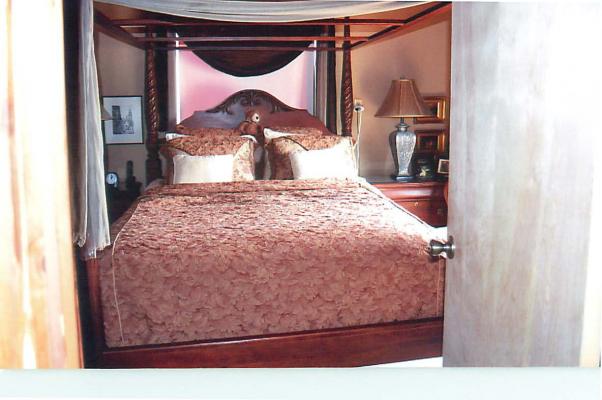 Price Reduced - Real Estate Inc - 9 Bedrooms, Restaurant & Bar - ABC Type 47 & 21 Off Sale Licenses.
RRC#: 3268
Asking Price: Offered At $450,000
Location: 22415 Hwy 299, Canby, CA 96015
Annual Revenue: Contact For Info
Annual Cash Flow: Contact For Info
Monthly Rent: Real Estate Included
Listing Description:
This 9 bedroomed B&B Inn includes 2 high value ABC licenses, a type 47 hard liquor license and an off sale type 21 license. The bar and restaurant and nicely appointed rooms are fully equipped and located on a major Hwy in an area perfect for a comfortable country living lifestyle. Build your own business and reputation around this Historic Inn. The business is currently open on very limited hours but a savvy new owner/operator could re-invent this once popular Inn and enjoy a steady income while living in a beautiful location with views of National Forest Land. The town of Canby is located on a bustling tourist highway en-route to the many Lakes and National wildlife refuge and close to the Oregon border and Klamath Falls. At an elevation of 4,300 ft there are breathtaking views to enjoy while making your living in comfort and style. The main Hotel, bar & Restaurant is 6,000 square feet with 9 nicely appointed bedrooms and a hard liquor license bar and restaurant downstairs. Owner financing is available and the property is approved for SBA financing for well qualified experienced buyers with good credit. The bar has 12 bar stools and 30 seats and pool table with a comfortable dining room for 30. The kitchen is fully equipped with an 8ft type 1 hood with fire suppression system, 2 deep fryers, a flattop stove with burners and oven. A refrigerated worktop and ample prep tabling with microwave and undercounted dishwasher complete this very useable space. The business & real estate for the price of $450,000. By utilizing some of the bedrooms this could be your home as well or you could convert the next door storeroom into the owners accommodation and leave this 9 bedroomed B&B Inn, Bar and Restaurant for your income and enjoyment. Please complete the Non Disclosure Agreement' on our website and we'll send you the list of equipment included with the purchase. We'll also send you the Broker's contact information so you can discuss this opportunity in more detail.
General Information:
Organization: Sole Proprietorship
Established: 1937
Current Owner: 2008
Employees: Contact For Info
Reason For Sale: Retirement
Financial Information:
Monthly Revenue: Contact For Info
Monthly Cash Flow: Contact For Info
Annual Revenue: Contact For Info
Annual Cash Flow: Contact For Info
Payroll: Contact For Info
Monthly Revenue: Contact For Info
Monthly Cash Flow: Contact For Info