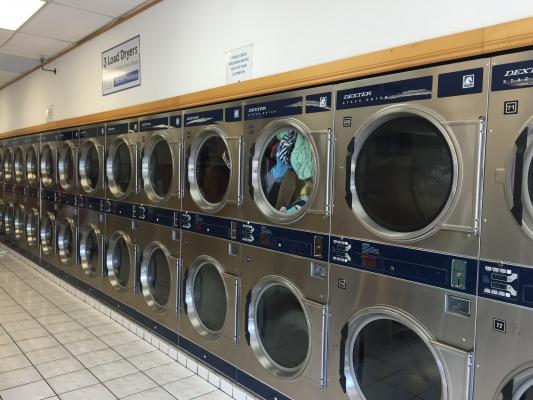 Well-established laundromat with strong customer demographics. This store is almost 2,300 sq. ft. with 34 washers and 33 dryers. Favorable lease terms. Water included in CAM. Please do not discuss with attendants.
This laundromat is located at a busy intersection within a well-maintained strip shopping center. The store features an automatic door and spacious parking.
The store offers both self-service laundry and full-service fluff and fold services.
# of Wascomat washers: 34
# of Dexter dryers: 33