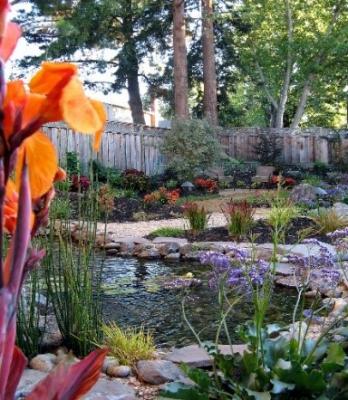 20+ years-6 month backlog-40 Trained Staff-Serving Upscale Residential-Owner works less than part-time
Highly-regarded full-service landscape construction company specializing in residential design & installation of unique outdoor environments for both new and remodel projects.
Hardscape and softscape services include concrete, masonry, pavers, decking, arbors, patio covers, fencing, natural water effects and fountains, outdoor kitchens, built-in BBQs and firepits, lighting, irrigation, drainage, planting and more.
Experienced and well-trained staff have expertise in East Bay Area's distinct microclimate conditions and are able to solve challenges in design and construction. The company utilizes streamlined processes for efficient project management: detailed proposals, contracts, client meetings, timely completions and prompt warranty services.
Average project is $40k and rang up to $250k with consistent backlog of 5-6 months. Business remains stable and growing through continued referrals and high customer satisfaction. Operation could easily expand just by responding to incoming demand for quotes and profitability could be improved based on industry standards.
The owner has evolved into a semi-absentee role and is ready for retirement, seeking a licensed individual or firm to carry on the excellent reputation and continue servicing clients. Buyer with experience could possibly utilize RMO or staff person with license to bridge the gap to C-27. Owner will provide training to ensure a smooth transition.