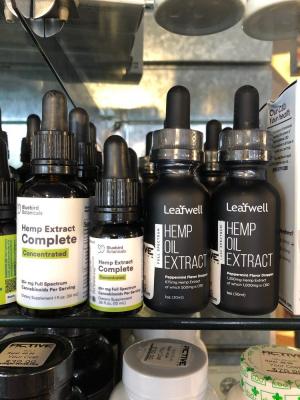 The Company is a highly profitable sports nutrition and high energy supplements enterprise with outstanding foot trafficked locations in San Jose and San Francisco. Long established over 19 years and highly regarded by loyal clientele for its customer-centric service, quality product and competitive prices, the company has strongly withstood the challenges of price-driven on-line companies, including Amazon. A physically 'sculpted' staff of sales consultants set an example of fitness and provides an unsurpassed level of expertise to their clients seeking (for example) fat burners, testosterone male enhancement, preworkout, protein and a newly emerging sales growth generator CBD supplements.
Owner is semi absentee and devotes on average about 25 hours per week, filling in on shifts, overseeing schedules, ordering product, and meeting with suppliers.
Excellent systems are in place. Counterpoint point of sale system provides invoicing, inventory control, payroll hours, and sales associate performance. QuickBooks performs all accounting functions. Security surveillance systems monitor both locations.
Owner is selling to relocate his family to Southern California, in closer proximity to family.
Origin: 2000
Employees: 3
2017 Revenue and Discretionary Earnings*: $1,471,000 and $125,671
2018 Revenue and Discretionary Earnings*: $1,432,000 and $170,415
Lease(s): 1020 sq. ft., $6139.87/mo., expires 5/2021 (SF)
1034Sq. ft., $6773.03/mo., expires 12/2023 (San Jose)
* Prior to income taxes, depreciation, amortization, interest income/expense and one full-time owner-manager's compensation, and normalized for non-operating and nonrecurring income/expense. Seller can verify any normalization adjustments.
A Confidential Business Review is available upon request and completion of Non Disclosure Statement and one page Buyer Questionnaire.