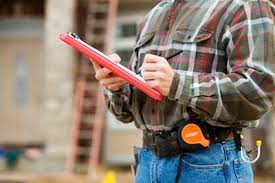 Reduced to $49,000!
No payroll! No office rent! No goods to purchase!
Owner Earns $3,391 Monthly Part-Time!
Expand to 2 inspections per day = $5,000 per week X 50 weeks = $250,000 Total Sales.
Home & Building Inspection Franchise Established For 15 Years!
Your monthly 'nut': Gas & phone $100, $350/ 6% Royalty + 2% Marketing Fee & $100 insurance.
You control your schedule and hours!
Current owner is a full time contractor/ part-time inspector averaging 3.25 jobs a week to earn $42,000 a year.
Average inspection is about 2 to 2.5 hours at $400-$500 per job.
Larger jobs up to $2,500 each!
(2 per day = $5,000 per week X 50 weeks = $250,000 Total Sales).
Add the Air Quality, Mold, Asbestos or Lead Testing required on many real estate sales to earn 2 fees in 1 visit.
99.9% of real estate sales have inspections!
Home Inspection Territory: 1147 homes sold already by June of 2018!
2-week intensive training at franchise headquarters plus training with owner & introduction to realtor clientele.
Nearly all calls are from Realtors!
Attend realtor meetings anywhere in Santa Barbara to expand income!
Special Computer Program for Inspections, Brickkicker sign & portion of transfer fee included! Transfer fee is $5,280, of which owner will pay $1,500!
Owner relocating to Idaho.
No experience or License needed.
Construction helpful.
All of Santa Barbara County is your Territory!
2018 Gross Sales: $69,000 part-time.
Owner Income: $3,853 monthly X 12 = $42,000 from 3.25 jobs a week.