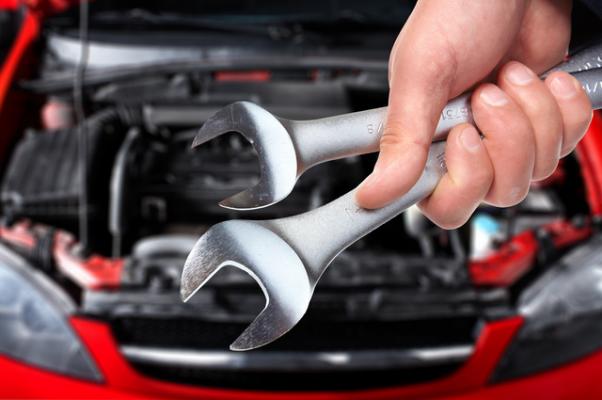 This long time automotive center is a star certified smog check station as well as AAA approved repair facility along with general automotive repair shop. The company services domestic, asian, european cars and trucks along with motorhomes. General work includes smog checks and repairs, brakes, timing belts, tune ups, 30-60-90k services, diagnostics, hvac, engine and transmission repairs. The shop has 5 bays some with multiple lifts. Established in 1998 the company has built a solid reputation in the community know for top quality service. The seller has an excellent opportunity that he would like to take advantage of which is the reason for sale. Fully staffed and equipped for the right buyer.
The listing # 226913 Full Service Auto Repair And Star Certified Smog - Solano County below is currently OFF THE MARKET due to that it is either in escrow at this time or has recently been sold.
For more businesses for sale that are like this Full Service Auto Repair And Star Certified Smog in Solano County please see a sample of BizBen active listings below and links to all similar listings on BizBen.com.

Available:
Auto Repair Service - Solano County
Posting #: 254253
Status: Active
Refreshed: 2/11/2020
Contact: Antoinette Norris
Phone: 925-285-6779 Cell
Phone: 925-399-1891 Office
Price: $240,000
Adj Net: $121,838
Down: $160,000
Profitable Auto Repair Shop is located on a major intersection in the heart of the city. This well-established auto repair shop is perfect for an owner operator, or as an add-on to a portfolio of auto repair shops. This business has consistent revenue of $460,000 per year, only open 5 days/week.



Available:
Auto Repair Shop - Vacaville, Solano County
Posting #: 236414
Status: Active
Refreshed: 2/11/2020
Contact: Din Sharma
Phone: 707-365-9385
Phone: 707-864-6181
Price: $307,000
Adj Net: $180,000
Down: $25%
Auto repair shop. 2,500 sq.ft. in busy strip center. Rent $2,251 including NNN. Lease valid until 2022 with a 5 year option. Fitted with 4 hydraulic Lifts, New Tyre machine. Business makes 15-18K/mo income as per seller. Buyer to verify. Open Mon-Fri 8-5 PM. SAT 8-4 PM. Closed Sundays.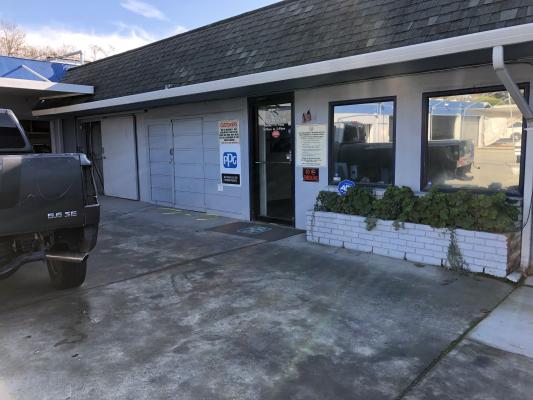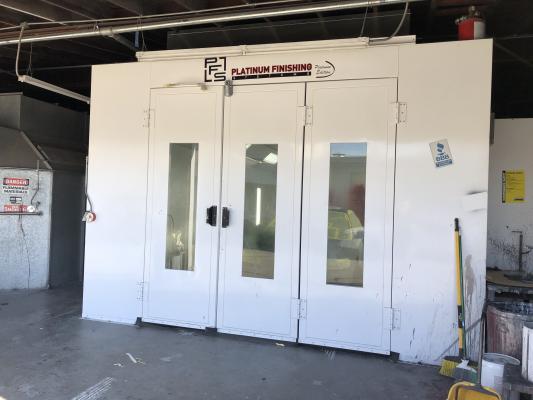 Available:
Auto Body Repair Shop With Equipment - Asset Sale - Vallejo, Solano County
Posting #: 260882
Status: Active
Refreshed: 2/26/2020
Contact: Thomas Kern
Phone: 707-302-4466
Phone: None Given
Price: $249,000
Adj Net: Call / Email
Down: $49,800
Operating and Successful Auto Body Repair business. All Equipment for Sale or a Lease of all the equipment and premises available. Length of lease negotiable. Office with phones, computers, printers. 3 Spray Booths. Paint room with Thinner recycling machine. Frame machine, Large newer air compressor



Available:
Oil Change And Smog Check Service - Vacaville, Solano County
Posting #: 258625
Status: Active
Refreshed: 2/21/2020
Contact: Natella (Owner/Seller)
Phone: 510-708-5097 Cell
Phone: 510-708-5097 Text
Price: $225,000+ Inv
Adj Net: Call / Email
Down: Call / Email
Business is located on merchant street , beside the newly renovated speedway gas station. Merchant street is one of the central streets in vacaville, positioned in the busiest part of vacaville, next to the city hall. The convenient location is close to the highway exit 80 - Alamo Dr.



Available:
Auto Repair Service - Santa Cruz
Posting #: 254142
Status: In Escrow
Refreshed: 2/8/2020
Contact: Rex Walters CBB
Phone: 831-239-2080
Phone: None Given
Price: $547,000+ Inv
Adj Net: $216,462
Down: TBD
Almost 30 years, this central coast gem has catered to the auto repair needs of its higher-end car owners, with a specialization in the more recent, quality vehicles. The shop is staffed with well- trained and certified mechanics. This award winning shop is certified green as well.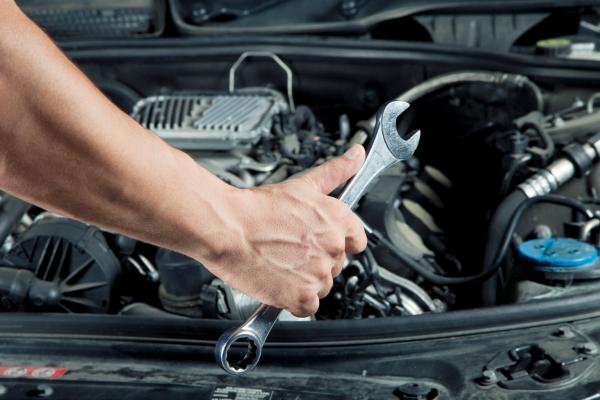 Available:
Auto Repair Shop - Great Location, Large Shop - Sonoma County
Posting #: 261016
Status: Active
Refreshed: 2/22/2020
Contact: Bob Oshetsky
Phone: 707-327-9400 Cell
Phone: None Given
Price: $199,000
Adj Net: Call/Email
Down: Call/Email
Large Auto Repair Shop in Outstanding Location! Approximately 6000 square foot shop, with over 3000 square feet of secure yard space. This Business could continue as auto repair, or add Tires and Auto Repair as there is also a good sized show room which would be perfect for Tires or retail parts.



Available:
Auto Repair Shop - Santa Clara County
Posting #: 253994
Status: Active
Refreshed: 2/11/2020
Contact: Bob Brooks
Phone: 408-246-3846
Phone: None Given
Price: $99,000
Adj Net: Call
Down: $99,000
This 3,010 sq. ft. auto repair shop has five lifts, ample parking, and is centrally located in Santa Clara. There are currently two full-time working owners and no employees. It services both newer and older vehicles. Fleet accounts, very reasonable rent. New lease available for a qualified buyer.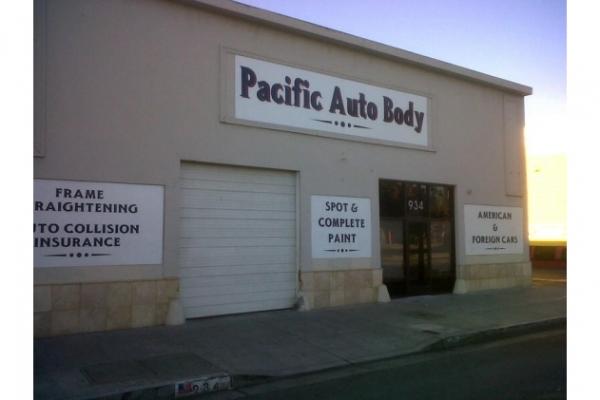 Available:
Auto Body Shop - With Real Estate - San Jose, Santa Clara County
Posting #: 253822
Status: Active
Refreshed: 2/19/2020
Contact: Pedro Garcia
Phone: 415-900-9469
Phone: 408-627-3137
Price: $1,500,000
Adj Net: Call
Down: Call
Auto body repair shop with real estate included. Prime location in downtown San Jose on Santa Clara Street. All permits are current. Perfect for auto body repair and paint. Ideal for owner user or developer. Currently used as an auto body shop, all applicable licenses and permits are active.



Available:
Auto Body Repair, Powder Coating Shop - Contra Costa County
Posting #: 253508
Status: Active
Refreshed: 2/20/2020
Contact: Jeff Weinstein
Phone: 510-523-0232
Phone: 415-565-0232
Price: $378,500
Adj Net: $185,000
Down: Call
This company operates in 2 distinct but related businesses: (1) a body shop and (2) a powder coating facility. This family-owned business has been operating successfully for years with only part-time management by its owners. Its success is based on a high level of customer satisfaction.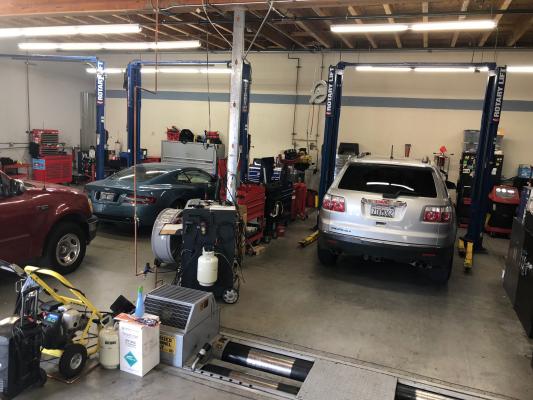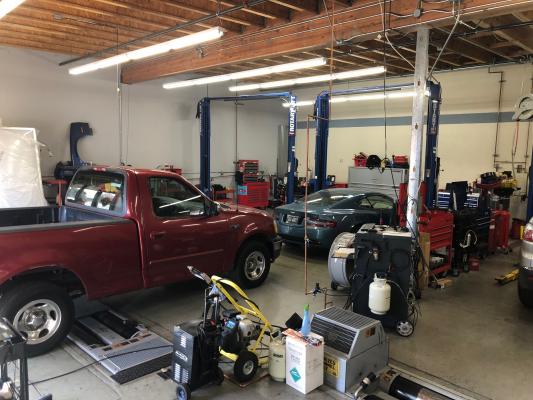 Available:
Auto Repair, Smog Testing, Oil Change Services - Morgan Hill, Santa Clara Area
Posting #: 249345
Status: Active
Refreshed: 1/24/2020
Contact: Miles Pruitt
Phone: 831-333-6513
Phone: None Given
Price: $99,000
Adj Net: $50,000
Down: $50,000
Large Price Reduction! 15 plus years and is ran by the owner and two full time employees. Included in the sale will be the extensive customer base in Mitchell One Program and shop assets. The prospective buyer should also be the proprietor working the business and potential net profit of 120K.


View All Businesses, Opportunities, And Franchises For Sale And Wanted In These Cities:
Morgan Hill
,
San Jose
,
Santa Clara
,
Santa Cruz
,
Santa Rosa
,
Vacaville
,
Vallejo
See All Related Business For Sale & Wanted Listings Recently Added:
See More Related Information - For Buying And Selling Businesses:
Helpful Resources To Assist In Selling And Buying California Businesses

Peter Siegel, MBA, BizBen Founder, ProBuy, ProSell Programs
Founder & President Of BizBen.com (since 1994). I am the Lead Facilitator for both the ProSell & ProBuy Programs. I consult daily with business buyers, business owner/sellers, brokers/agents daily about buying and selling California small to mid-sized businesses. Call 925-785-3118.
Harry Sidhu, CBB, Broker: SF Bay Area, Central Valley, SAC Region
Assisting both sellers and buyers of businesses - dealing mainly with Liquor Stores, Grocery Markets, Gas Stations, Smoke Shops, Restaurant Related, Retail Related, Service Related. Serving SF Bay Area, North Bay, Sacramento area. Call Harry Sidhu, CBB for assistance at 510-366-6130.
Michael Floorman, Business Brokerage, BTI, San Francisco Bay Area
Business Team, San Jose (Campbell) located in the Pruneyard Towers at Bascom and Hamilton. Established in 1981 Business Team with over 6600 sales to date has 1000 business listings to choose from, paid Google advertising. We offer highly trained and experienced professionals.
AJ Rana - Business Broker, San Francisco Bay Area
Professionals who understand the importance of world class business brokerage service and the value it can create. Specializing in assisting sellers and buyers with retail stores, restaurants, hospitality & lodging, manufacturing operations, distribution companies, e-commerce and service businesses.
Willard Michlin, CPA, Certified Fraud Examiner, Due Diligence
Willard Michlin, CPA #106752, offers buyers step by step training & assistance in doing Due Diligence Services when they are thinking of making an offer, or are in process of investigating a business purchase. He helps to determine the actual net profit even when there is cash. Call 805-428-2063.
Elizabeth McGovern: Escrow Services - San Francisco Bay Area
McGovern Escrow Services, Inc., is a leading independent escrow company. We are a trusted partner with our clients, assisting them through the tangled bulk sale & liquor license transfer process. We provide attentive, quality & innovative customer service. Phone Elizabeth McGovern at 415-735-3645.
Related Articles, Events, Blog Posts, Discussions, Videos, Interviews

Business Purchase Financing Expert Peter Siegel - Tips On Proving Cash Flow
What are the actual "provable" adjusted net earnings (cash flow) of a small to mid-sized business being purchased? Buyers need to look carefully at all financial info for the "real" adjusted net income/cash flow. Peter Siegel, MBA (BizBen ProBuy & ProSell Lead Facilitator) at 925-785-3118 explains.
Is Crowd Funding A Viable Way To Raise Money To Purchase A Small Business?
We're hearing more and more about "crowd funding" through sites like gofundme and kickstarter as a possible way to raise the cash needed to buy a small business. This method of collecting funds has proven successful in other kinds of situations. Could this strategy work when buying a small business?
Buying A Business: Why Is It Important To Look At Its Tax Filings?
Business tax filings are very important factor in determining the credibility of business financials. Just seeing those financials, you can't determine whether those values are overstated or not. Some business owners provide made up financials to buyers - so, that's where tax fillings come in.
Thinking About Selling A Small Business? Know These 8 Factors That Matter
The likelihood of selling a business is often determined by external factors in the marketplace. Here are eight influences on how easy, or difficult it might be when selling a small California business. Peter Siegel at 925-785-3118 (BizBen ProSell Program) explains these factors for owner/sellers.
What Should I Do If Other Buyers Are Trying To Buy The Same Business As Me?
Buying a small business is hard enough when there is no competition, so how might a buyer navigate the process when there is additional competition from other buyers? Potential small business buyers are offered a few key ways that a buyer can beat out other potential business buyers in this article.