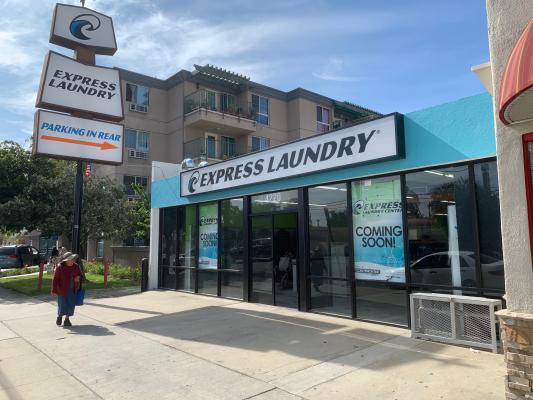 Excellent Investment Opportunity! This completely remodeled 2,400 sq. ft Free Standing building includes the following key attributes This laundry is designed to be highly energy efficient with Continental's exclusive Profit-Plus washer controls including industry leading warranties and support.
Excellent Long Term lease.
New Store Front
Parking - Curbside and Exclusive 10 car lighted rear lot with rear glass entry- front and rear customer entrances
Massive Pole sign and store front sign
New exterior painted building.
Neighborhood:
High density rental demographic within walking distance to laundry.
Over 16,000 population within 1/2 mile with over 3,100 rental units within 1/2 mile.
Interior:
29-Continental High Speed large Capacity Soft-mount washer extractors.
16 Continental Stainless Steel Stack Dryers (32 pockets).
Multi-option Multi lingual payment and laundry management system.
Ultra-efficient water heating system.
Vending Center for drinks, Snacks, soap and supplies.
Ready to accept drop-off laundry orders and light commercial laundry.
Designed to be attended full-time.
Modern Decor designed to be low maintenance.