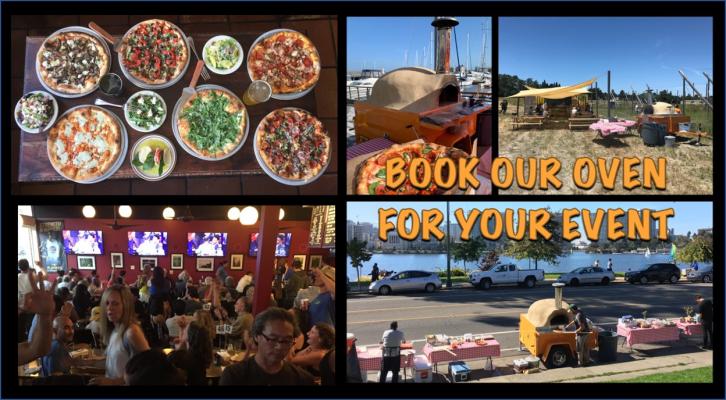 2,400+ sq. ft.
- 13+ years at prime berkeley downtown location (University and Shattuck)
- Draws regular crowds for nba, nfl, cal and college football games
- 9 large screens to come cheer the warriors, 49ers, giants, a's and cal
- beautifully renovated, 1 year ago - seats 100
- 14 beers on tap including pliny the elder and rotating featured breweries
- bar has an abc type 41 license which is included with the purchase
- extended open hours permission on thu/fri/sat for late night revelers
- trivia nights/jazz nights bring in regular crowds mid-week
- 2 minutes walk from bart & multiple berkeley theater venues
- the owners are passionate about fresh food. Quality seasonal menu
- well established pizza/pasta/salad menu
- a towable pizza oven allows for great on-site corporate/event parties
- would suit a semi-absentee owner or a working family
- nearly $1.0+million annual sales
- approx $200,000+ in income (avg. Last 2 years)
The owner may carry a position of the sale to well qualified, experienced buyer's with good financials and excellent credit.
Owner is motivated to sell. Moving out of CA for family reasons.