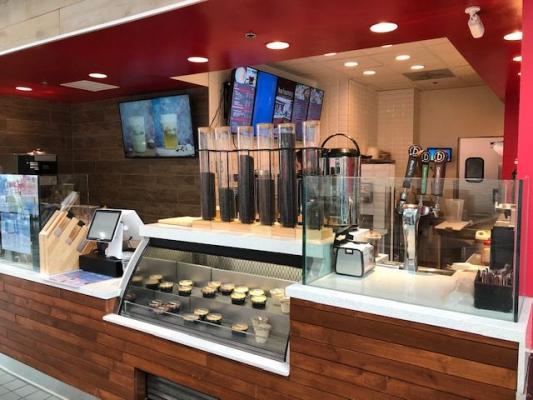 Coffee Franchise and Boba Shop inside major mall prime corner location at Food Court.
The shops are split in two, one side serves coffee, and other side serves boba drinks.
Owner operates the business with special creative recipes and some food items.
Coffee shop is franchised with recognized name.
The transfer fee is $5000 and 9% monthly royalty (the coffee shop franchise can be terminated if you want to go independent).
The store has two hoodless ovens and hoodless fryer.
Additional equipment include cold brewing system that is not been used, Espresso machine and Blender.
Food court has Panda Express, Wing Stop, Subway and Hot Dog on A Stick.
The store cost approximately $200K to set up new.
This is a great opportunity for owner operator.