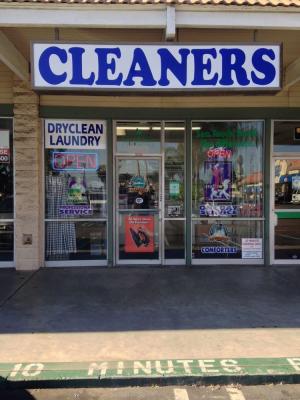 Located across a major Medical Center, this environmentally friendly dry cleaning store offers Green Earth cleaning service to it's loyal customers.
It is a PURC-FREE dry cleaner, so no need to worry about the 2020 PURC phase out mandates.
Currently staffed full-time by the owner's son and a part time helper - they need to sell due to continuing college education.
Situated in a busy, high traffic retail pad.
Very clean store co-located with national tenants.
Great opportunity for an experienced owner operator.
Current owner is new to dry cleaning business.