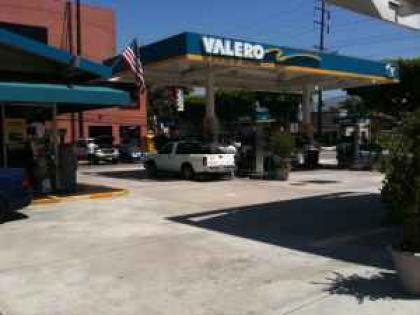 - Valero Gas Station, C-Store, and Auto Repair on Prime Intersection of Hollywood Way and Magnolia.
- Location has been a gas station for over 50 years. Valero for over 4 years.
- 110,000 Gallon Sales Monthly; High Profit Margin, No Direct Competition.
- 450-500 avg. daily C-Store sales (45% margin).
- 12 pumps, 6 dispensers.
- 3 underground tanks, Total of 30,000 gallons. Diesel can be added very easily.
- EVR upgrades up to date and completed. Newly Remodeled C-Store.
- Lotto has just been added, which will boost C-Store Sales.
- Very safe neighborhood of Magnolia Park in Burbank.
- Can extend hours to make it a 24 hour station.
- Auto Repair is subleased for 3,400 per month.
- Has Fleet Accounts set up, with checks of 200 received every week.
- Open 7 days, 2 full time employees that switch shifts.
- Gas Station is very clean and well maintained. Has pride of ownership.
- Seller has good books and records that will be disclosed to qualified buyers.
- Seller willing to carry a note for qualified buyer.
- Possibility to add check cashing, beer & wine, and expand c-store product inventory.
Please email or call for NDA and more information!