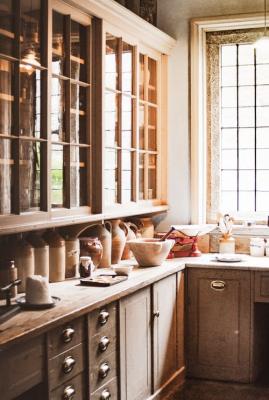 This is a rare opportunity to purchase a 56 year-old High End, High Quality Woodwork Company located in the same Southern California facility (6,000 sq. ft.), with the same owner since 1962. Finished goods of the highest quality include: Cabinets, Staircases, Libraries, Ceilings, Doors, Kitchens and Bathrooms. Most products are manufactured according to Architect Specs and often listed first in Architect Bids.
Who's Who of Beverly Hills & Hollywood Clients. Currently working on combined 120,000 square foot estate. Seller & Wife in their 80s. Health demands the sale.
Extreme goodwill comes with this asset purchase, along with $500,000 in backlog and current work in process of a 120,000 square foot residence. The Seller maintains exceptional customer referrals from relationships dating back 35 years. All business emanates from referrals only. The Seller believes there is tremendous leverage and future growth available by simply adding 21st century marketing. The Seller will consider financing on a case by case basis.