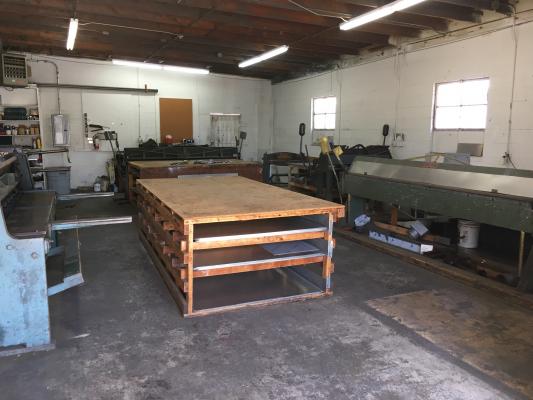 Complete sheet metal facility for HVAC and general sheet metal work. Have all the tools to do work in light gauge sheet metal fabrication. Brakes, Shears, Rollers, Spot Welders, and other misc. items used to work with sheet metal up to 18 Gauge. Must have Good experience with sheet metal trade, a minimum of 4-6 years of hands-on training. Call for more details, and ask for Ralph. Have about 10,000 dollars in inventory. Must sell right away.10,000 down and finance for 24 or 36 months remainder of the balance.
The listing # 254698 Sheet Metal Fabrication HVAC - Los Angeles County Area below is currently OFF THE MARKET due to that it is either in escrow at this time or has recently been sold.
For more businesses for sale that are like this Sheet Metal Fabrication HVAC in Los Angeles County Area please see a sample of BizBen active listings below and links to all similar listings on BizBen.com.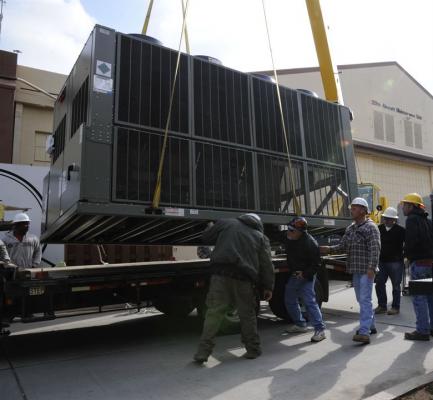 Available:
Commercial Heavy HVAC Company - Los Angeles
Posting #: 260200
Status: Active
Refreshed: 1/24/2020
Contact: Tony Miller
Phone: 310-882-2200 X143
Phone: None Given
Price: Call
Adj Net: $2,020,216
Down: Call
Excellent opportunity for an established commercial HVAC company to make a strategic purchase. New customer demand is high for this company's services and can be captured with a strategic buyers available technicians, sales team and management support. The current growth strategy is repeatable.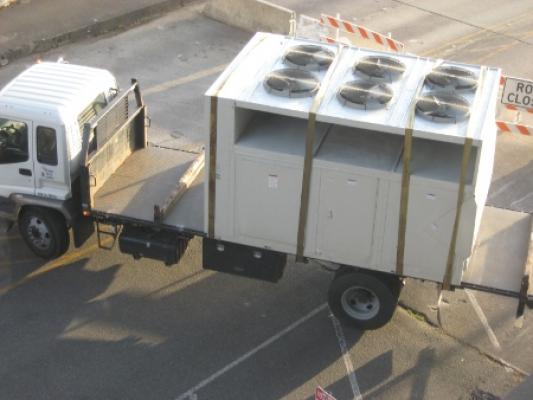 Available:
HVAC Service - SBA Pre-Approved - Santa Clarita
Posting #: 240000
Status: Active
Refreshed: 1/22/2020
Contact: Tony Miller
Phone: 310-882-2200 X143
Phone: None Given
Price: $682,500
Adj Net: $187,000
Down: Call
Sba pre-approved with only 10% down! California state licensed heating, cooling and refrigeration (hvac) company that serves the santa clarita valley and surrounding cities. The company has large commercial service agreements in place and has established long-term relationships.



Available:
Sheet Metal Shop - Owner Retiring - Canoga Park, LA County
Posting #: 255500
Status: Active
Refreshed: 1/27/2020
Contact: Ed Resha
Phone: 714-749-2618
Phone: None Given
Price: $65,000
Adj Net: $20,000
Down: $20,000
This is a great opportunity to get into a shop that is fully equipped to make parts for the HVAC industry and other light sheet metal applications. 80 year old owner wants to retire. Very small amount of money down with security deposit. Opportunity abounds with deal.



Available:
Heating Air Conditioning Contractor - Orange, Los Angeles Counties
Posting #: 240887
Status: Active
Refreshed: 1/31/2020
Contact: David Whitehead
Phone: 424-354-1974
Phone: None Given
Price: $1,875,000
Adj Net: $629,054
Down: Call
Well established 25 old heating & air conditioning contractor fro sale. This non-union company serves both residential & light commercial clients throughout los angeles & orange counties with service, installation & preventive maintenance. Closer to active accounts. Gated yard. 5 year lease.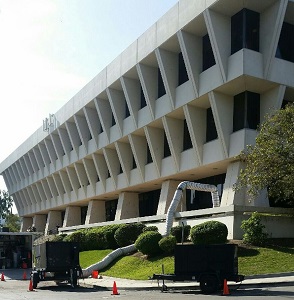 Available:
Mobile HVAC Service - Van Nuys, LA County
Posting #: 255647
Status: Active
Refreshed: 2/2/2020
Contact: Michael Preston
Phone: 310-994-7037
Phone: 424-832-3410
Price: $699,000
Adj Net: $324,380
Down: Call
Long established, profitable and well respected for over 18 years, this full service mobile climate company provides air-conditioning, heating and power generation to clients in need. They service the Hollywood entertainment industry, commercial clients and government agencies.



Wanted:
Manufacturing Metal Fabrication Machine Shops - California
Posting #: 211328
Status: Active
Refreshed: 1/18/2020
Contact: Robert Lanham
Phone: 888-279-0647
Phone: None Given
Experienced Operators Seeking: Manufacturing, Metal Fabricating, Machine Shops, Metal Etching, Value Manufacturer, Metal Finishing, Metal Coatings, Metal Coverings Businesses. Sales: $5MM+. EBITDA: $1.5MM to $10MM. Anywhere in California. We have qualified buyers.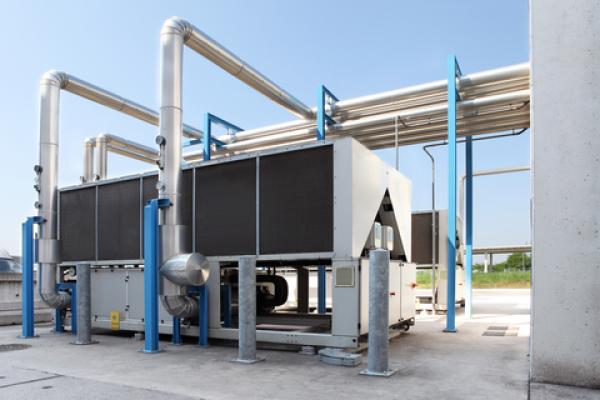 Available:
Heating Venting Air Conditioning Contractor - Ventura County
Posting #: 249852
Status: Active
Refreshed: 2/10/2020
Contact: Steve Barnett
Phone: 805-370-5210 X104
Phone: None Given
Price: $275,000
Adj Net: $165,874
Down: $40,000
Residential/Commercial HVAC voted "Best of the City" for 4 years. This HVAC business is a residential and light commercial heating and air conditioning contractor. They provide preventive maintenance, repair, change out and new installation of heating and air conditioning systems.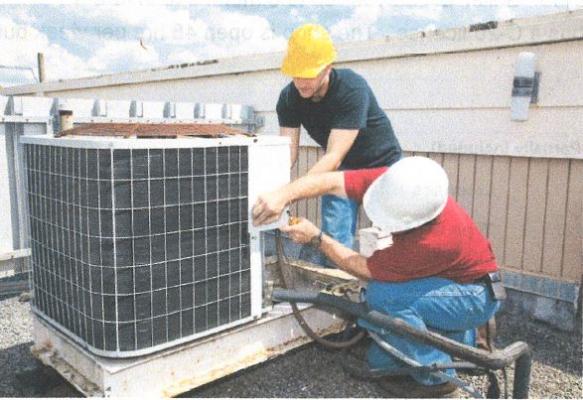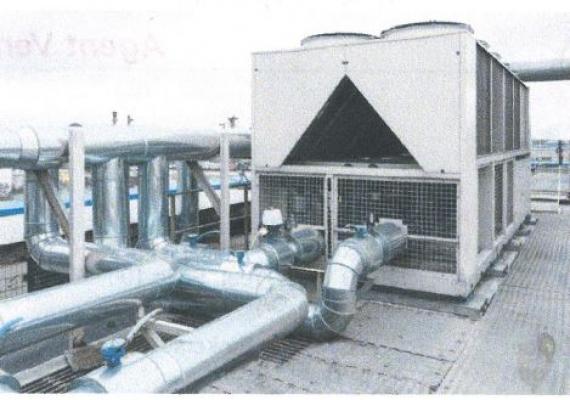 Available:
Commercial HVAC - San Diego County
Posting #: 257023
Status: Active
Refreshed: 2/18/2020
Contact: Steve Benson
Phone: 562-402-2686
Phone: 714-272-1942
Price: $350,000
Adj Net: $85,000
Down: $350,000
Commercial HVAC established 45 yrs. The business has a highly trained staff that includes NATE Certified Technicians who do the technical work. Has a customer base of 170 or so clients. The shop is open 45 hours per week but they do provide 24 hour emergency service. Business has a C-20 license.



Available:
Commercial HVAC Contractor - With Real Estate - Sacramento County
Posting #: 257867
Status: Active
Refreshed: 2/18/2020
Contact: Roy Mesich, MBA
Phone: 916-676-5812 Cell
Phone: 916-676-5812 Text
Price: Call
Adj Net: $708,475
Down: Call
This commercial hvac contractor has some impressive results and much to offer. SBA financing approved, high net income, great reputation, very established, stable business model, excellent gross revenues, acquisition costs are low, high inventory turn, no business debt, and business is turn key.



Wanted:
PCB Assembly, PCB MFG, Sheet Metal Fab - SF Bay Area
Posting #: 196113
Status: Active
Refreshed: 2/16/2020
Contact: Dan - Buyer
Phone: 888-387-1448
Phone: None Given
I'm looking to buy a manufacturing company in the electronic sector, preferably a PCB Assembly, PCB Manufacturing, Wire and Cable Assembly or Sheet Metal Fabrication business in the SF Bay Area, preferable in the Silicon Valley. Have $100K for a down payment + pre-qualed for an additional $400K.


View All Businesses, Opportunities, And Franchises For Sale And Wanted In These Cities:
Canoga Park
,
Los Angeles
,
Santa Clarita
,
Van Nuys
See All Related Business For Sale & Wanted Listings Recently Added:
See More Related Information - For Buying And Selling Businesses:
Helpful Resources To Assist In Selling And Buying California Businesses

William Park, Business Broker - Southern California
Highest Volume Broker in California, Simply Check our HUNDREDS of Listings! Over 25 Associates, Speaking Dozen Languages, Helping Buyers and Sellers of Small Business since 1982, Centrally Located between Los Angeles and Orange Counties, while Riverside & San Bernardino Counties are Very Accessible.
Peter Siegel, MBA, BizBen Founder, ProBuy, ProSell Programs
Founder & President Of BizBen.com (since 1994). I am the Lead Facilitator for both the ProSell & ProBuy Programs. I consult daily with business buyers, business owner/sellers, and brokers and agents daily about buying and selling California small to mid-sized businesses. Call 925-785-3118.
Bob Baumgarten, Business Broker: Southern California
National Business Brokerage is a full service brokerage company that has been serving buyers and sellers of Southern California businesses since 1994. We are dedicated to providing the highest standards of professional service for our clients. Phone Bob direct at 949-292-2008.
Shalonda Chappel: Escrow & Bulk Sale Services - Southern California
Escrow services to brokers/agents, sellers, & buyers. Established 43 years. Extraordinary service. Experienced with handling difficult transactions. One stop for all your escrow needs: Bulk sales, lien searches, UCC searches, liquor license transfers, publishing & recording services. 951-808-3972.
Willard Michlin, CPA, Certified Fraud Examiner, Due Diligence
Willard Michlin, CPA #106752, offers buyers step by step training & assistance in doing Due Diligence Services when they are thinking of making an offer, or are in process of investigating a business purchase. He helps to determine the actual net profit even when there is cash. Call 805-428-2063.
Related Articles, Events, Blog Posts, Discussions, Videos, Interviews

Tips For Faster SBA Loan Approvals For California Small Business Purchases
In this article on BizBen, business purchase financing advisor and SBA loan broker, consultant Peter Siegel (Business Purchase Financing Expert/Advisor & the ProBuy Program Director at BizBen) at 925-785-3118 shares his views of getting SBA loan financing faster for business purchase financing.
Absentee Run Small Businesses - Is That Really A Possibility For Buyers?
Is buying a absentee run small business really a possibility? Peter Siegel (BizBen ProBuy Director) gets asked this question a lot in his consulting sessions with business buyers. Read more about what other Advisors and Intermediaries feel about this topic on this popular BizBen Discussion!
Attorney Specialist Shares Escrow Instruction Tips When Buying A Business
Once you have successfully negotiated the Asset Purchase Agreement ("APA") for your acquisition it's natural to relax a little and let your guard down. Attorney Specialist Mark Chatow discusses what business buyers should look out for when opening escrow and getting escrow instruction in place.
Financing Advice: Showing Add Backs To Get Business Acquisition Financing
When seeking business acquisition financing, it helps to review a seller's addbacks as a source of funding to service the debt service. But explain them correctly. Peter Siegel, MBA business acquisition financing expert and advisor at 925-785-3118 covers this topic on financing a business purchase.
What Should I Do If Other Buyers Are Trying To Buy The Same Business As Me?
Buying a small business is hard enough when there is no competition, so how might a buyer navigate the process when there is additional competition from other buyers? Potential small business buyers are offered a few key ways that a buyer can beat out other potential business buyers in this article.