Current Status:
Active
Posting #:
264339
Last Refreshed:
11/16/20
Contact: Fred Mercuro At 818-878-1930 - Also Email This Contact Below
Asking Price: $999,998 Down Payment: Call / Email Annual SDC: $476,449 Annual Gross: $1,014,732
Business Address: None Given City: Malibu Zip: None Given
Attributes: Broker-Broker Coop, Financial Assistance, Training & Support, Owner Financing
Malibu California has long been synonymous with luxury homes along with many of the elite members of the entertainment and business community. For the past 40 years many of the luxury landscapes and hardscapes of Malibu's luxury homes have been both designed and maintained by an iconic Company. That business continues to be operated by its original owner. During these many years, the company has had the privilege of calling many of entertainment industries marquee names, such as: Cher, Johnny Carson, Jack Lemon, Lady Gaga along with scores of others as part of its loyal customer base. After 4-decades the owner has decided to put the business up for sale, although he remains committed to working and assisting the new owner to help assure the businesses continued success.
The Business is noted for its design and construction of elaborate landscapes and hardscapes, it operates its own wholesale in-house nursery and retains a select group of high-end homes that it conducts monthly landscape maintenance for, which provides a predictable monthly cash flow. The monthly fees often range between $600-1200 per month along with frequent seasonal upgrades fees for new landscape upgrades.
Over the many decades the business has relentlessly pursued a series of aggressive advertising campaigns. His newspaper supplements ads alone have reached well over 1-million individual households over the years. The persistent ad campaigns have served to make the business a household name in landscaping for multiple generations within the Greater- Malibu community. The owner's stellar reputation within the closed Malibu community coupled with his "A" list client base has successfully enhanced his marketing efforts and consistently grown his historical client base to over 1,000. In recent years, the owner has deliberately scaled back his hours to roughly 24 hours per week.
While cutting back his hours in the landscape/hardscape business the has created an entirely new adjacent business that can potentially generates hundreds of high-end leads that he is willing to refer to a new owner. In November of 2018, the Woolsey fire ripped through the San Fernando Valley and into Malibu destroying 97,000 acres and devastated over 1500 homes. The owner of this business conducted an exhaustive in-person review and inspection of most of the individually damaged homes within the Malibu community. As such, he has generated perhaps the most wide-ranging, highly exhaustive analysis of each individual damage home currently available. The report has title report detail and includes roughly 1,000 individual homes.
The owner has an exclusive agreement with a number of prominent attorneys to serve as an expert witness in determining the replacement cost of the damaged landscape and hardscape from homes resulting from the fire. Southern California Edison has assumed responsibility for the fire and liability for the damage. It is the owner's intentions, post-sale, to pursue this line of business full time and refer any remediation work back to the new of the business. The cost of this remediation work in most cases will be fully funded by the utility company. The owner is confident he will be able to refer 3-4 new fire related remediation clients to the new owner each month for a prolonged period.
Given the complexity of the new home approval process, often including the Coastal Commission, the Malibu planning board and of the ultimate resolution of fire related legal claims, its anticipated that this fire related remediation work will continue for a number of years.
The Seller will consider owner financing for a qualified, experienced Buyer.
*EBITDA Figure is a blended 2 year average
To get more information about this Landscape Service And Nursery - Leading Service business for sale in Malibu, Los Angeles County please phone Fred Mercuro (Intermediary, Broker - BRE License #:01915577) at 818-878-1930 - if you get voicemail please leave a detailed message - make sure you mention you saw this posting/ad #264339 on BizBen.com. In addition to phoning Fred Mercuro, make sure you email Fred Mercuro above to get more info about this Landscape Service And Nursery - Leading Service, to ask any questions or request an appointment to see this business for sale. Thank you.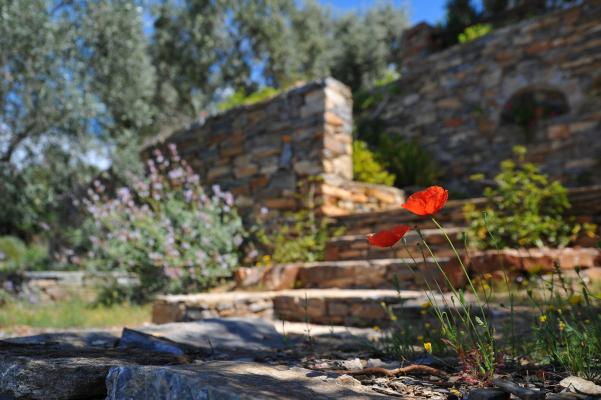 Contact: Owner: 520-279-5779
Status: Active Posting #: 267595 Refreshed: 5/13/2021
Asking Price: $1,527,000+ Down Payment: $1,527,000 Annual SDC: $509,000 Annual Gross: $4,452,698
Attributes: Broker-Broker Coop, Relocatable, Lifestyle, SBA Loan Pre-Qualified, Training And Support


Well established essential and thriving Electrical Contractor that covers the San Bernardino, Riverside and parts of Los Angeles County is for sale. There are 15 Employees most are long term. Business could break into the residential service side as well. Office space is month to month. High annual cash flow. Good books and records. SBA pre-approved for buyer financing. $600K in receivables at this time.
Contact: Rick Carlson: 833-776-6682
Status: Active Posting #: 267779 Refreshed: 5/11/2021
Asking Price: $2,200,000 Down Payment: Call / Email Annual SDC: $550,000 Annual Gross: $5,000,000
Attributes: Training And Support

This Company provides high end, beautiful, and modern furnishings and floors for an entire home remodel, complete with design and build services. This one-stop shop for home remodels serves an affluent clientele in the central coast area of California, with a typical client spending $100> - $200K.