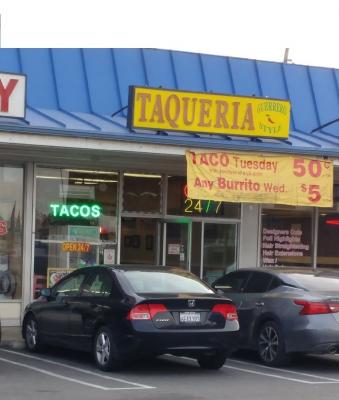 Taqueria established for 13 years with beer and wine license! Located in a large neighborhood shopping center with many retail businesses in the center on a very busy intersection and avenue.
Fully equipped kitchen with a large 15 ft. Hood, flat grille, deep fryer, gas stove, gas steam table, ice maker, ready to operate free of break downs for many years.
Located in a neighborhood with the surrounding area offering a limitless customer base with a large residential area and apartments in the surrounding neighborhood, with plenty of parking and easy access to the business.
The business is currently using uber, grub hub, amazon, postmates, doordash, primenow, and eat24 for deliveries and has many favorable yelp reviews, this is a very well established business ready for a motivated and marketing knowledgeable owner operator.
Some monthly expenses: rent $1360, payroll $6000, elect. $350, ins. $85, water $80, gas $300. Food cost 30%.
The listing # 242316 Mexican Restaurant - Westminster, Orange County below is currently OFF THE MARKET due to that it is either in escrow at this time or has recently been sold.
For more businesses for sale that are like this Mexican Restaurant in Westminster, Orange County please see a sample of BizBen active listings below and links to all similar listings on BizBen.com.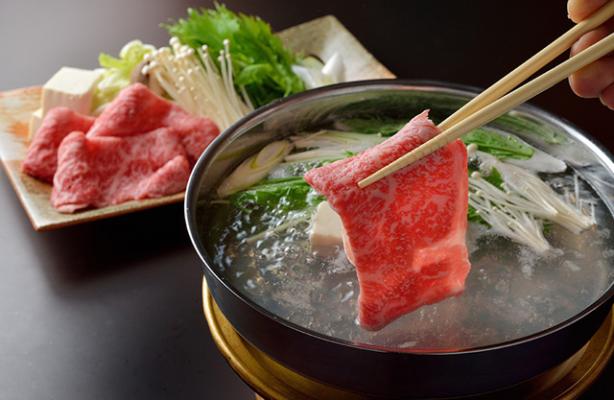 Available:
Hot Pot Shabu Shabu Restaurant - Yorba Linda, Orange County
Posting #: 255874
Status: Active
Refreshed: 1/17/2020
Contact: Jerry Diza
Phone: 949-424-6065
Phone: None Given
Price: $199,000
Adj Net: $110,000
Down: Call
Beautiful hot pot/ shabu shabu first class build-out- this is a must see! This beautifully appointed restaurant is situated in a busy shopping center on a major street and freeway close. This high-traffic location is anchored by retail tenants. Owner will entertain all reasonable offers.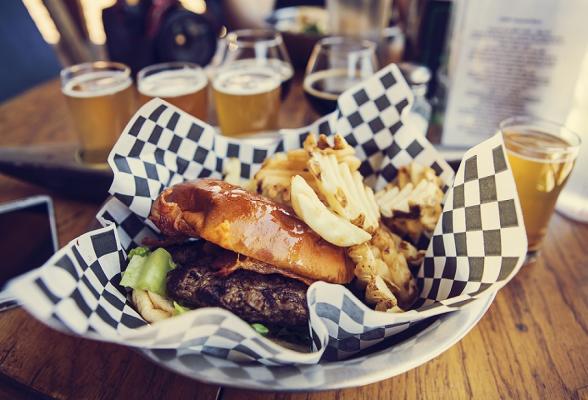 Available:
Restaurant - With 47 Liquor License - Orange County
Posting #: 258770
Status: Active
Refreshed: 1/5/2020
Contact: Joe Khoury
Phone: 310-400-3770
Phone: None Given
Price: Call
Adj Net: Call
Down: Call
This beautifully built restaurant only three years ago next to major attractions in North Orange County with millions of tourists and locals. Some of the highest volume restaurants located in the area. The seller has other businesses and cannot attend to this location. Bring in your concept.


Available:
Restaurant - Beer Wine And Patio - Costa Mesa, Orange County
Posting #: 257723
Status: Active
Refreshed: 1/26/2020
Contact: Ryan Clark
Phone: 310-652-8353
Phone: None Given
Price: $200,000
Adj Net: $150,658
Down: $200,000
This new restaurant with beer, wine and an outdoor patio boasts a premier location in one of Costa's Mesa's most sought after centers. The concept driven venue has been customer embraced, albeit with a somewhat targeted menu and food product that the proprietors excel with.



Available:
Sushi Roll Restaurant - Fullerton, Orange County
Posting #: 255885
Status: Active
Refreshed: 12/25/2019
Contact: Mooney Lee
Phone: 714-823-7171
Phone: None Given
Price: $220,000
Adj Net: $210,000
Down: $120,000
Excellent sushi roll restaurant for sale in Fullerton. All paper work well done for buyer and bank loan. Next to business are has been more than 4 years. 7 -day business, hours are from 10.30 to 9,00 pm Monday thru Saturday. 3 full-time employees and 4 Part Time. ( 2 ) Owner full time works.



Available:
Chinese Restaurant - Yorba Linda, Orange County
Posting #: 258186
Status: Active
Refreshed: 1/13/2020
Contact: Ho Chul (Alex) Jeon
Phone: 714-274-5590
Phone: None Given
Price: $469,000
Adj Net: $145,000
Down: Call
Well established Chinese Restaurant for sale. Located near big residential communities. Has bar with hard liquor license and Big banquet hall up-stair. Potential to grow with marketing and good management.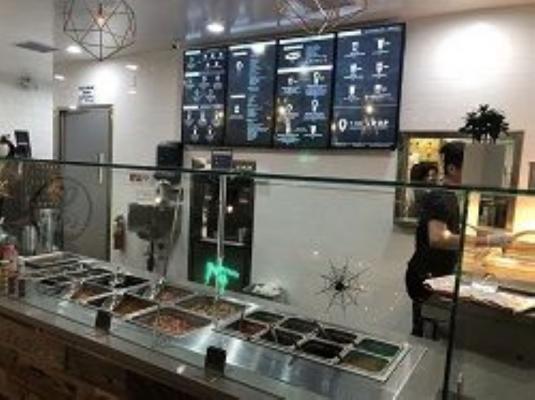 Available:
Restaurant - Orange County
Posting #: 259932
Status: Active
Refreshed: 1/15/2020
Contact: Jonathan Hwang
Phone: 562-402-2686
Phone: 714-510-0248
Price: $99,000
Adj Net: Call
Down: $99,000
Great business opportunity to own a churros ice cream shop or convert to your own concept, boba drinks dessert shop with Full Kitchen Built In. Highly sought after location with no vacancies. Located in the busy high foot traffic shopping center and closed nearby high school. Shop size 1,800 sq. ft.



Available:
Cafe Restaurant - Orange County
Posting #: 257306
Status: Active
Refreshed: 12/30/2019
Contact: Sheri Emami
Phone: 949-748-7779
Phone: 949-885-6175
Price: $750,000
Adj Net: Call
Down: Call
Fantastic Business Opportunity in an affluent beach city in Orange County. High quality cafe, High Volume, High Net Profit. This Cafe is very popular and always busy. It is only open for breakfast and lunch and the sales currently are over $850,000 per year. A new operator could increase the revenue


Available:
Cafe Diner Restaurant - South Orange County
Posting #: 257832
Status: Active
Refreshed: 1/2/2020
Contact: Nour Mattar
Phone: 949-243-4988
Phone: None Given
Price: $129,000
Adj Net: $90,456
Down: $129,000
This grill is a 'go-to' favorite for lunch and dinner, with their diverse selection of nutritious salads, sandwiches, and creative, specialty paninis. The recipes are crafted with a combination of tasty, fresh ingredients with a fusion flair - there is something for everyone, at any time of the day



Available:
Restaurant, Bar - Huntington Beach
Posting #: 257061
Status: Active
Refreshed: 1/21/2020
Contact: Joe Sales
Phone: 714-363-0440
Phone: 714-928-5138
Price: $175,000
Adj Net: Call
Down: $175,000
This is a beautiful restaurant located in the huntington beach area. It is an asset sale. It is currently closed for business but can be shown upon request. Beautiful build out with elegant furnishings & design. Private parking lot, large heated patio. Patio has fire box down the middle -Beautiful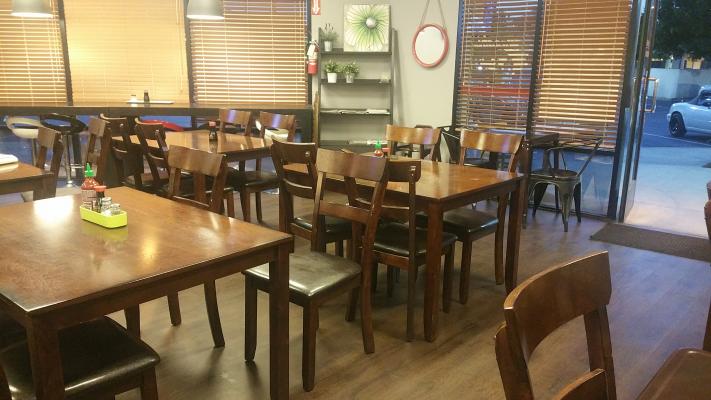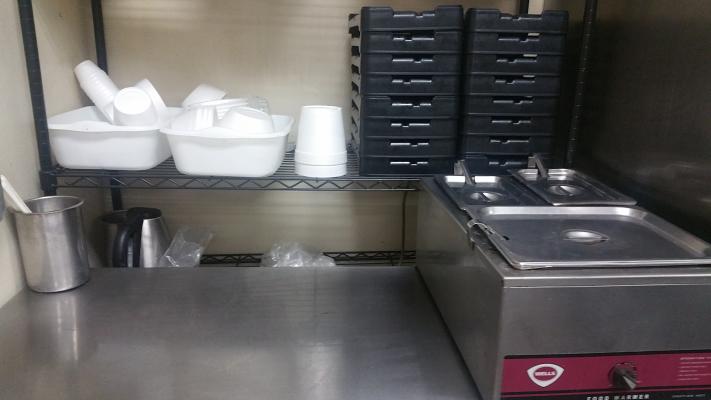 Available:
Japanese Sushi Roll Restaurant - Orange County
Posting #: 238462
Status: Active
Refreshed: 1/7/2020
Contact: Joey Kim
Phone: 213-255-1478
Phone: None Given
Price: $135,000
Adj Net: $72,000
Down: $135,000
6 day open. Sunday closed. Japanese sushi and roll restaurant. No Alcohol.Busy foot traffics. Located next to starbucks. Store size: 1,500 sq. ft. Next to many hospitals and office buildings. Good for japanese ramen, chinese fast food and mediterranean kebab place. Spacious parkings. Easy operation.


View All Businesses, Opportunities, And Franchises For Sale And Wanted In These Cities:
Costa Mesa
,
Fullerton
,
Huntington Beach
,
Orange
,
Yorba Linda
See All Related Business For Sale & Wanted Listings Recently Added:
See More Related Information - For Buying And Selling Businesses:
Helpful Resources To Assist In Selling And Buying California Businesses

Mike Brewer: Liquor License Broker, ABC Consulting Service
Liquor license brokerage and consulting services. We provide: Alcohol License Transfers Application Consulting & Processing, Liquor License Purchases & Sales, City Zoning Permits & Land Use Entitlements, Public Convenience or Necessity Findings and Letters. Phone Mike Brewer direct at 800-437-1100.
Peter Siegel, MBA, BizBen Founder, ProBuy, ProSell Programs
Founder & President Of BizBen.com (since 1994) & BizBenNetwork.com. I am the Lead Facilitator for the ProSell & ProBuy Programs on both websites. I consult daily with buyers, sellers, and intermediaries daily about buying and selling businesses. Call 925-785-3118.
Steve Zimmerman: Restaurant Broker Specialist, California
Steve founded Restaurant Realty in 1996. He has personally sold/leased over 900 restaurants, bars & clubs, & completed over 3000 valuations. The author of "Restaurant Dealmaker - An Insider's Trade Secrets For Buying a Restaurant, Bar or Club" available on Amazon. Reach Steve direct at 415-945-9701.
Joe Ranieri, Business Broker: Orange, LA County Areas
Having owned retail/restaurant businesses for over 20 years, my interest turned to selling businesses rather than owning them. I specialize in LA & Orange County restaurants, fast food independents and chains, bars, & liquor stores. Call 714-292-5448 Cell/Text.
William Park, Business Broker - Southern California
Highest Volume Broker in California, Simply Check our HUNDREDS of Listings! Over 25 Associates, Speaking Dozen Languages, Helping Buyers and Sellers of Small Business since 1982, Centrally Located between Los Angeles and Orange Counties, while Riverside & San Bernardino Counties are Very Accessible.
Ryan Clark, Business Broker: Southern California
The Veld Group provides a refreshing approach to Business Brokerage, Mergers & Acquisitions and Business Consulting and Valuations. From Your Street to Wall Street, we cater to Main Street Businesses as well as more complex Strategic Firms and Start-Ups. Phone Ryan, Business Broker at 310-652-8353.
Related Articles, Events, Blog Posts, Discussions, Videos, Interviews

What Are Some Tips In Ensuring A Smooth Transition When Buying A Business?
Changing hands of ownership can seem both exciting & daunting to all parties involved, but it's important that a smooth transition occurs to maintain or achieve success of the business. Joe Ranieri (Orange And LA County Business Broker - Restaurant Specialist) shares some tips with business buyers.
Millennial Buyers: What Are They Seeking When Buying A Small Business?
First, we must define, who are the Millennials? The exact years are up for debate, but Millennials were born during approximately between 1981-1986, which today would be between 22 and 37 years of age. Joe Ranieri looks at what these buyers are looking for and what qualities they seek in businesses.
Qualities You Should Look For In A Escrow, Bulk Sale Service When Selling
What qualities should you look for in a escrow and bulk sale service when buying/selling a business? Orange County Business Broker Joe Ranieri at 714-292-5448 addresses these issues in a Discussion on BizBen. See what qualities matter when selecting a Escrow/Bulk Sales firm when buying or selling.