Beautiful, well established, full service salon, located in an excellent area with a high income demographic. The salon has 8 hair stations- all equipped with individual tv monitors, 2 nails stations, 1 pedicure -spa machine, 3 shampoo sinks with cabinetry, 3 stationary hair dryers and a private facial room spread out across a 1500 square foot space.
There are 4 renters and 4 stations available with 6 big custom retail cabinets. All hair stations and cabinets are custom built. The salon is beautifully decorated with art and has a classy ambiance. Additionally, the salon is fully equipped with professional speakers, security cameras and an alarm system.
Pro forma financial statements and current expenses are available for serious inquiries only. Contact 559-575-9528 for more information and to schedule a showing. Asking $100,000.
The listing # 255359 Beauty Salon - Full Service - North Fresno, Central Valley below is currently OFF THE MARKET due to that it is either in escrow at this time or has recently been sold.
For more businesses for sale that are like this Beauty Salon - Full Service in North Fresno, Central Valley please see a sample of BizBen active listings below and links to all similar listings on BizBen.com.

Available:
Therapeutic Massage Salon - Bakersfield, Kern County
Posting #: 255749
Status: Active
Refreshed: 1/10/2020
Contact: Russ Allred
Phone: 661-323-2358
Phone: None Given
Price: $264,000
Adj Net: $132,702
Down: Call
Owners earn over $100,000 at this fully licensed massage therapy business. The owners do not do the massages. Clients are mostly professionals or retired persons who live in the area. The business occupies 2,750 sq. ft. in a popular shopping center, with high traffic volume.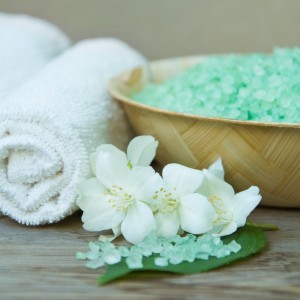 Available:
Spa And Salon - Bakersfield
Posting #: 189895
Status: Active
Refreshed: 1/22/2020
Contact: Bud Herrington
Phone: 661-378-5667
Phone: None Given
Price: $90,000
Adj Net: Call/Email
Down: Call/Email
Large & beautifully appointed salon with separate styling, wash and nail areas as well as separate rooms, break area and laundry on site. Stations and rooms are almost fully occupied. Excellent area and income demographics. This has it all. Proforma and current expenses available for serious buyer.



Available:
Skincare Day Spa - Fountain Valley, Orange County
Posting #: 257312
Status: Active
Refreshed: 12/29/2019
Contact: Sheri Emami
Phone: 949-748-7779
Phone: 949-885-6175
Price: $170,000
Adj Net: Call
Down: Call
This spa is comprised of 10 large treatment rooms (with a sink in every room). This business needs a new owner to provide it with the right amount of direction. Great upside in providing more services such as botox and other similar services. This is a turnkey operation.



Available:
Fantastic Sams Franchise - Semi Absentee - Ventura County
Posting #: 254664
Status: Active
Refreshed: 1/20/2020
Contact: Matt Manavi, MBA, CBB, CBI
Phone: 714-923-1222
Phone: None Given
Price: $39,450
Adj Net: Call
Down: $39,450
A turnkey Fantastic Sams Cut and Color has management in place and is located in a relatively very busy shopping strip with multiple anchor businesses. This recently built Fantastic Sams meets all of the latest Franchisor's requirements while having a modern and a warm look.


Available:
Hair Salon - San Diego Area
Posting #: 250180
Status: Active
Refreshed: 1/20/2020
Contact: Spencer Sigoda
Phone: 619-905-9552
Phone: 858-578-4111
Price: $49,000
Adj Net: Call
Down: $49,000
Don't miss this unique opportunity to own an established, airy, upscale hair salon which has an appreciation for creativity and artistry. Centrally located in Hillcrest, one of San Diego most dynamic neighborhoods, the interior of the salon has been meticulously maintained.



Available:
Hair And Beauty Salon - San Diego
Posting #: 256888
Status: Active
Refreshed: 1/22/2020
Contact: Hugo Liu
Phone: 760-214-4066 Cell
Phone: 760-214-4066 Text
Price: $40,000+
Adj Net: Call
Down: $40,000+
Hair, facial, nail and waxing salon for sale in Mira Mesa, Kearny Mesa asking $40,000 or $50,000 with 4 to 6 chairs include facial, waxing, massage, makeup, eyelash, nails services. Sits in busy shopping center. Lots of loyal customers and walk ins. Call for details.



Available:
Franchise Hair Salon - Hayward, Alameda County
Posting #: 247520
Status: Active
Refreshed: 1/7/2020
Contact: Raj Sathyaseelan
Phone: 415-900-8803 Cell
Phone: 925-399-1891 Office
Price: $70,000
Adj Net: Call
Down: $50,000
This is a new franchise hair salon in a busy location with great signage facing the street. Owners have spent about $170K in renovating the property, so this is a great opportunity for anyone looking to own a hair salon without having to invest significant money.



Available:
Salon Spa - South Bay, Los Angeles County
Posting #: 253981
Status: Active
Refreshed: 1/2/2020
Contact: Mike Mehegan
Phone: 310-251-0069
Phone: None Given
Price: $425,000
Adj Net: $163,000
Down: $250,000
Profitable Award winning Salon and Spa in the South Bay area of Los Angeles county, that specializes in hair, skin, and nails. Contact the broker today for more info. The salon has 11 hair stations, 6 spa rooms, 1 boutique, and a retail/reception lobby.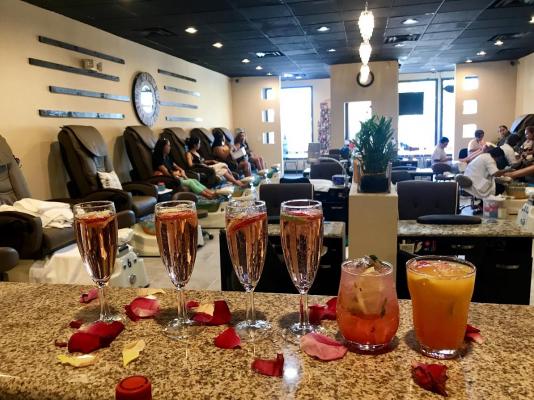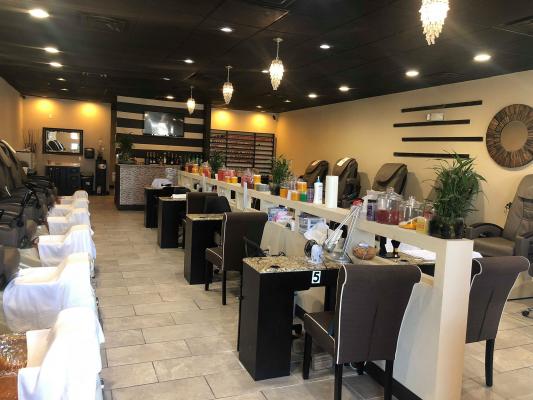 Available:
Nail Salon And Bar, Day Spa - La Mesa, San Diego Area
Posting #: 245160
Status: Active
Refreshed: 1/23/2020
Contact: Sean Linch
Phone: 619-889-3441
Phone: 619-804-7979
Price: $196,000
Adj Net: Call
Down: Cash
Beautiful Nail Salon and Bar, great build out, excellent growth potential. This excellent Nail salon with Bar is now available for purchase. 1600 sq ft. Rent is 3800/ month including CAM. Beautiful high end build out. Street exposure location. Parking available. Good Yelp reviews.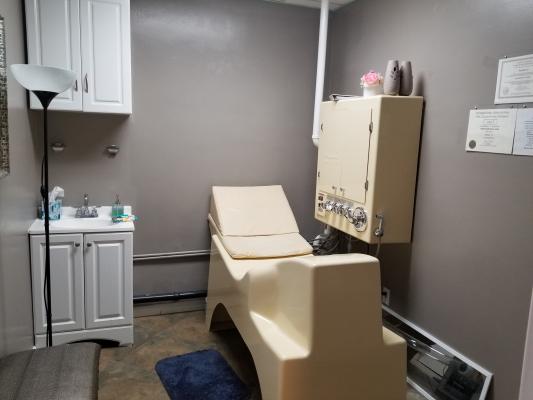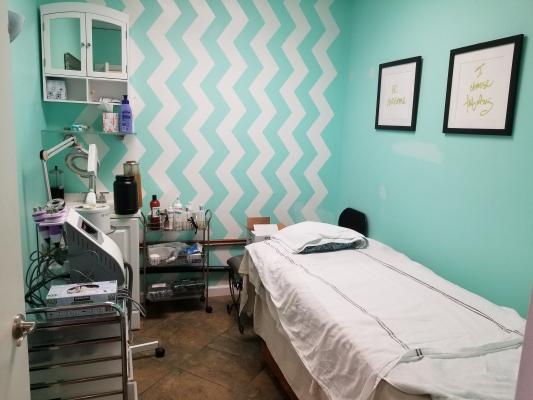 Available:
Spa - Can Convert - Coastal Orange County
Posting #: 258324
Status: Active
Refreshed: 1/8/2020
Contact: Siavosh Ardalan
Phone: 714-858-0507 Cell
Phone: None Given
Price: $39,900
Adj Net: Call
Down: Call
On busy Beach Blvd in Huntington Beach. 4 treatment rooms, shower room, laundry room with washer & dryer, bathroom, reception area. Currently absentee run,doing Colonic Hydrotherapy ($15,000 Equipment),Body Wraps, Facials etc. Can be converted to a Medical Spa or add other services.


View All Businesses, Opportunities, And Franchises For Sale And Wanted In These Cities:
Bakersfield
,
Hayward
,
La Mesa
,
San Diego
See All Related Business For Sale & Wanted Listings Recently Added:
See More Related Information - For Buying And Selling Businesses:
Helpful Resources To Assist In Selling And Buying California Businesses

Peter Siegel, MBA, BizBen Founder, ProBuy, ProSell Programs
Founder & President Of BizBen.com (since 1994) & BizBenNetwork.com. I am the Lead Facilitator for the ProSell & ProBuy Programs on both websites. I consult daily with buyers, sellers, and intermediaries daily about buying and selling businesses. Call 925-785-3118.
Elizabeth McGovern: Escrow Services - San Francisco Bay Area
McGovern Escrow Services, Inc., is a leading independent escrow company. We are a trusted partner with our clients, assisting them through the tangled bulk sale & liquor license transfer process. We provide attentive, quality & innovative customer service. Phone Elizabeth McGovern at 415-735-3645.
Diane Boudreau-Tschetter: Escrow & Bulk Sale Services - CA
California Business Escrow, Inc. is a full service independent escrow company serving all of California and has expertise in a wide range of escrows. Our team prides itself on providing an exceptional escrow experience. For more info phone Diane Boudreau-Tschetter at 888-383-3331 or 209-838-1100.
Willard Michlin, CPA, Certified Fraud Examiner, Due Diligence
Willard Michlin, CPA #106752, offers buyers step by step training & assistance in doing Due Diligence Services when they are thinking of making an offer, or are in process of investigating a business purchase. He helps to determine the actual net profit even when there is cash. Call 805-428-2063.
Related Articles, Events, Blog Posts, Discussions, Videos, Interviews

Buying A California Beauty Salon - Making Your Bank Account Look Beautiful
There are more than 1 million hair salons in the United States! Buying a hair salon for sale can be a good investment if you find the opportunity and have the right skills to run it. Hair salon opportunities range from independent businesses of all sizes to franchises. Let's discuss this further.
Business Purchase Financing Expert Peter Siegel - Tips On Proving Cash Flow
What are the actual "provable" adjusted net earnings (cash flow) of a small to mid-sized business being purchased? Buyers need to look carefully at all financial info for the "real" adjusted net income/cash flow. Peter Siegel, MBA (BizBen ProBuy & ProSell Lead Facilitator) at 925-785-3118 explains.
Thinking About Selling A Small Business? Know These 8 Factors That Matter
The likelihood of selling a business is often determined by external factors in the marketplace. Here are eight influences on how easy, or difficult it might be when selling a small California business. Peter Siegel at 925-785-3118 (BizBen ProSell Program) explains these factors for owner/sellers.
Tips For Faster SBA Loan Approvals For California Small Business Purchases
In this article on BizBen, business purchase financing advisor and SBA loan broker, consultant Peter Siegel (Business Purchase Financing Expert/Advisor & the ProBuy Program Director at BizBen) at 925-785-3118 shares his views of getting SBA loan financing faster for business purchase financing.
Is There Such A Thing As Paying Too Little When Buying A Small Business?
We all understand the idea of paying too much for a small business. But is there such a thing as not paying enough? That seems like an odd notion, but I'm familiar with situations in which a buyer acquired a small business for a figure substantially under what probably was market value.