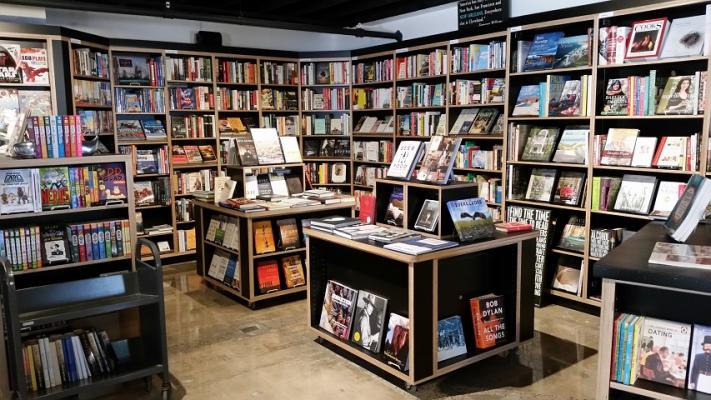 Established for 18 years this eclectic independent bookstore is located in a popular beach city shopping area adjacent to destination restaurants is available for purchase. The shopping center is newly renovated with additional parking and new restaurants all of which has dramatically increased traffic in the shopping district and the store. The bookstore is only just beginning to receive the benefits of the completed renovations.
* Great beach city location in popular shopping district with destination restaurants
* $319,648 gross sales
* $40,197 Discretionary Earnings
* In-store events include author readings-signings, children's readings, music & crafts
* Part-time employees
* Asking $40,000 plus inventory of approximately $65,000
The store has an excellent reputation for friendly service and carries a wide variety of book selections. selections include Fiction, Nonfiction, Children's books, Young Adult, Self-Help/Philosophy, History, Autobiography/Biography plus others including books on the best seller lists of the New York Times, American Booksellers Association's Indie Bound, and the Los Angeles times.
The current owners have no digital marketing/advertising in place. This makes for a great opportunity for a new buyer to expand the bookstore sales beyond the location sales with the addition of e-commerce.
The store has author book signing events, children's book readings, music events, and craft events and is a fixture in the local community. Publicists call the store to book author book signings and the store has a monthly event with a local author/radio host/podcaster as the host. The store has excellent walk in traffic from the newly opened destination restaurants and shops that has increased the evening before-after dinner crowd.
Popular among locals the store is a great opportunity for someone looking for a simple business to own and operate that is both fun and very fulfilling with growth potential. The store operates with 2 part time employees working as 'book sellers'and sales staff along with the owners.
Reason for Selling: The owners are retired teachers and now wish to fully retire.