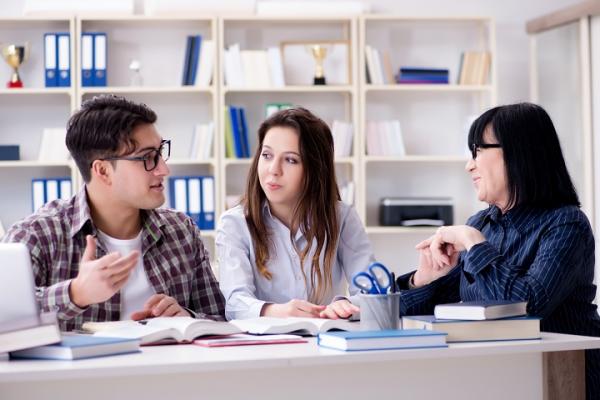 Independent K-12 Tutoring & SAT/ACT Prep learning center located in a very affluent Orange County neighborhood with large public and private schools nearby. $336K Sales, $117,328 DE Asking $295K with $100K seller note. The center has a full e Client Services Director responsible for sales and customer services. The owner is currently in the center twice a week for 4 to 6 hours each day and works from home as required to oversee the center. Absentee DE $75,328
Parents in this area are very committed to their children's future and want them to have the best education and college possible. They understand excellent grades and SAT/ACT scores are vital to their children being accepted into top tier colleges and good tutoring and test preparation ensures their child will achieve the best results. The center boasts 4.5 Star Yelp and 4.7 Star Google reviews.
Summary
* $336,906 sales
* $117,328 Discretionary Earnings
* $75,328 Absentee Discretionary Earnings
* Offered at $295,000
* $195,000 Down Payment
* $100,000 Seller Note 5 years/8%
Tutoring & Test Preparation Services Offered:
* The learning center offers 1 on 1 sessions in STEM and key subjects for K-12 including:
* SAT/ACT Test Prep
* Math from elementary, Algebra, and Geometry, Calculus and Statistics
* Science including Earth Sciences, Chemistry, Biology, Physics, Anatomy, Physiology
* Languages including Spanish, French, German, Latin, Mandarin
* English including AP Literature, English Composition, College Essay Writing, Blog Writing
* History/Religion including Social Studies, History, AP US History, AP World History, Religion 1-4
The center has 11 tutors with excellent credentials, many have been with the center for several years. Several tutors are fully booked with a waiting list in their specialty areas. The center also has a full time Director of Client Relations who is responsible for day to day operations and sales.
The center has approximately 300 active students and a large database of past students/families. The center is located in an affluent area of Orange County very near a large private high school and public school, with 2 additional high schools within easy driving distance. Two private middle schools and one public middle school are also nearby.
Seller's Role
The Seller presently works two days per week for 4 to 6 hours each day. The center has a full time operations manager that handles day to day operations and sales. The Seller approves hiring and oversees finances, and is responsible for general management.
Inquiries from Principals Only