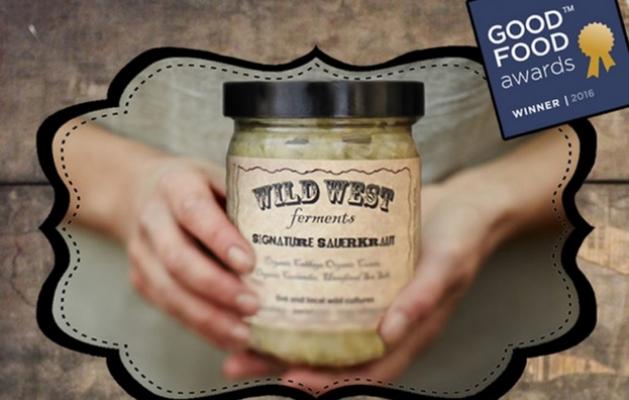 Wild West Ferments is an established & trusted brand that has won awards at both the national and regional level. The owners have gone to great lengths in developing and refining their recipes to create a top shelf line of products that are of an outstanding quality and taste. Personal issues have forced the sale of the business, creating a wonderful opportunity for a new owner.
The business is poised & ready for rapid growth. Currently on the shelves of over 90 high end food retailers, including Whole Foods, Berkeley Bowl, New Leaf, Good Earth Natural Foods and Safeway, the product placements are off to a wonderful start, and the opportunity is to take these products to the next level, beyond the Northern California region currently serviced.
The business purchase will include the award winning recipes which have been developed and refined to the point of perfection by the current owners. Also included is a nicely equipped commercial kitchen, including a large walk in refrigerator, chopping equipment, and a full complement of Ceramic Fermentation Crocks. The Seller will also provide a training period to the new owner including how to work with the recipes and produce the product. Inventory of finished product, raw materials, jars and packing materials are included in the purchase price.
The business operates out of a leased commercial kitchen in Petaluma, CA. There is a lease in place for the production facility, which could also be developed into a retail location for direct sales. Rent is reasonable at $2900/month, and the current lease term runs through July 2018 and has an option to extend for three additional years. Additional lease extensions negotiable with the property owner.
The current owners have done a wonderful job putting this business together and developing the award winning recipes. Personal issues force the sale of this business just as it is on the verge of profitability, creating a wonderful opportunity for a new owner with the ability to take this business to the next level of product production, sales, and profits. Contact Broker for additional details.
The information contained herein is compiled from information obtained from the Seller(s). The broker makes no representation as to its accuracy or reliability. Buyer(s) should rely upon their own verification & of their financial and/or legal advisors with regard to this information.