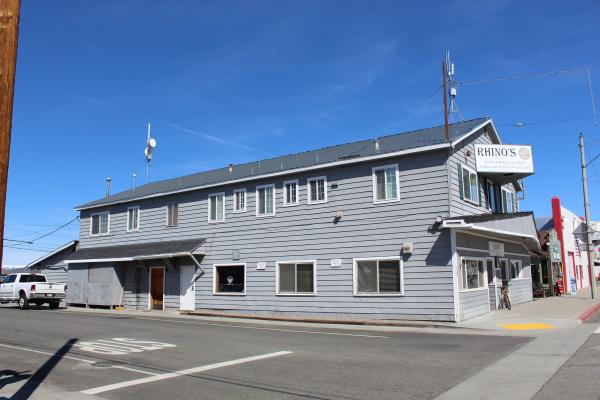 Freestanding restaurant with open dining area, large bar and 2 pool tables. Type 47 liquor license property includes rear lot providing plenty of off street parking. Downtown location on hwy 395 which is highly visible.
Upstairs has 3 rental units - one 3-bed 3-bath could be used as owners unit or collect $1,000/month rent (under market) and 1 one bedroom, one bath and 1 two bedroom, one bath. Currently rented: $450 per month.
Seller will fiance on approved credit.
Fully equipped kitchen with walk-in refrigerator, large hood, pizza oven, mixer etc. Plenty of storage space.
Current owner purchased in 2005 and has been a great success for them. Another wonderful opportunity caused them to move out of state. The revenue and profits suffered with higher food/ beverage and labor costs.
Sales and adjusted net profits are three year average from 2015-2017. They also closed in the winter months planning to open april 4 this year for beginning of fishing season.
Summer months are super busy with many days packed to capacity. Currently not doing breakfast but would be a great way to increase the sales/profits.
Beautiful small town close to all outdoor recreation activities hiking, world class fishing and hunting and winter sports.
Rare opportunity to own an attractive restaurant / sports bar and own the real estate. Rental income makes the occupancy costs for the business almost free!
Opportunity to close after thanksgiving and re-open in may if long vacation sounds good.