This embroidery company has been serving the Greater San Diego and Southern California market for over 25 successful years. The company has the capacity to handle both small and larger size orders. They provide embroidery services on all types of items including shirts, hats, jackets, work wear, sports team apparel to name just a few.
The owner is retiring and ready to train and transition the business to the right buyer. This is a fairly easy business to run on a Monday thru Friday basis. The company has 6 experienced employees (4 full time and 2 part time). Purchase price includes 7 well-cared-for embroidery machines. 3800 Sq. Ft. facility includes a reception area and one private office.
Stable customer base which includes nationally recognizable brands and a multitude of local small & mid-level businesses. Their quality of work and timely delivery has allowed this business to thrive with repeat customers and referrals. Many customer relationships have been in place for 20+ years!! NO advertising or marketing is being done. A consistent advertising/marketing program could take this company to the next level!
The listing # 256011 Wholesale Embroidery Company - San Diego County below is currently OFF THE MARKET due to that it is either in escrow at this time or has recently been sold.
For more businesses for sale that are like this Wholesale Embroidery Company in San Diego County please see a sample of BizBen active listings below and links to all similar listings on BizBen.com.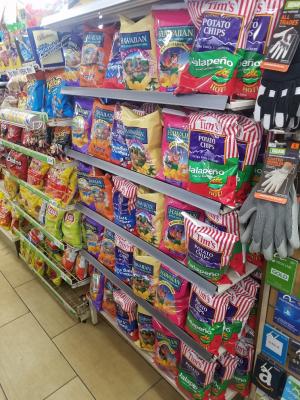 Available:
Snack Food Route - Downtown San Diego
Posting #: 256323
Status: Active
Refreshed: 11/7/2019
Contact: Tony Sekla
Phone: 619-985-3359
Phone: 619-985-3359
Price: $39,000
Adj Net: Call
Down: $39,000
Three day Operation and 1/2 day in warehouse. Owner has been running this business for 35+ years in San Diego consisting of cash accounts from 7-11s (14), liquor stores, snack stands, small markets and delis. Owner has health issues and is retiring. Very low overhead. Sales of $3,500-$4,000.



Available:
Automotive Fastener, Bolts Supplier - San Diego South Bay
Posting #: 254530
Status: Active
Refreshed: 11/13/2019
Contact: David S. Cutler
Phone: 619-218-3663
Phone: 619-469-3600
Price: $399,000
Adj Net: $150,000 +/-
Down: Call
First time on the market. Owner ready to retire. Unique and niche successful company for 35 years and still has tremendous upside and growth potential. Gross sales +/-$500,000 & net income for working owner $150,000+. Easy to manage and owner will train. Almost no competition in Southern CA.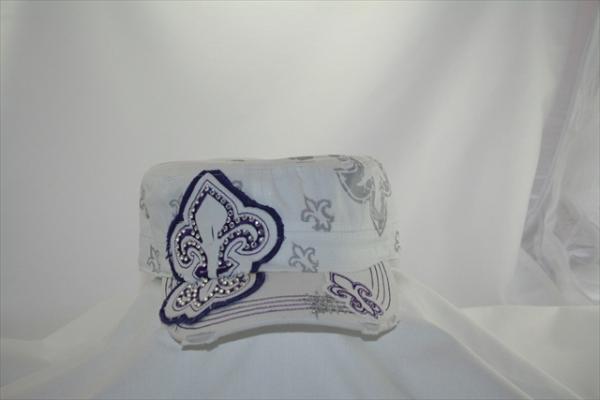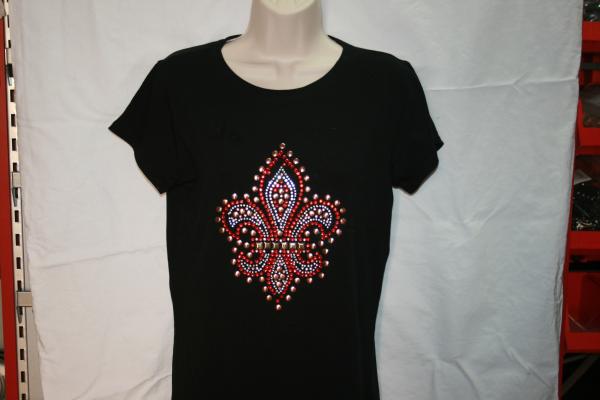 Available:
Online Clothing, Wholesaler, Retailer - Asset Sale - San Diego
Posting #: 256629
Status: Active
Refreshed: 11/17/2019
Contact: Carolina Shreve
Phone: 619-453-0862
Phone: None Given
Price: $5,000
Adj Net: Call
Down: $5,000
This is an asset sale, no books or P&L. The sale prices is less than the assets which include tees, yoga pants, hoodies and hundreds of rhinestone heat transfer. Two websites plus domain names (lagarments.com is valued over $2,000 alone).



Available:
Kitchen Bath Remodeler Supplier - San Marcos, San Diego County
Posting #: 250076
Status: Active
Refreshed: 12/1/2019
Contact: Linnea Westlake
Phone: 925-204592
Phone: None Given
Price: $495,000
Adj Net: $217,416
Down: $99,000
Fast growing extremely profitable kitchen and bath remodeler, north county sd. Retail/wholesale + full remodel services. Over 200 5-star reviews, can't keep up with demand. Excellent sub contractor relationships. Exclusive suppliers. Terrific lead gen & referrals. Licensed GC owner opp opportunity.



Available:
Specialty Construction Supplier Manufacturer - North County San Diego
Posting #: 256306
Status: Active
Refreshed: 11/25/2019
Contact: Todd Bell
Phone: 415-846-7267
Phone: 858-578-4111
Price: $899,000
Adj Net: $252,877
Down: $540,000
This 25+ year company with an unparalleled reputation provides high-end construction materials to national trade dealers, design/build firms and subcontractors in the U.S. and Canada. Specializing in natural stone and marble, they have developed a one-of-a-kind operation.



Available:
Online And Wholesale Food Distribution Company - San Diego
Posting #: 258669
Status: Active
Refreshed: 12/1/2019
Contact: Owner
Phone: 818-312-1820
Phone: None Given
Price: $130,000
Adj Net: Call / Email
Down: Call / Email
This business is a certified partner and supplier for Amazon Prime as well as large chain grocery stores. The products are the top brand name in the category for tortillas and also a major player in the tortilla chip category as well. This business represents Mission Foods Guerrero, etc.



Available:
Wholesaler - Fashion Jewelry Gifts Accessories - San Diego County
Posting #: 257080
Status: Active
Refreshed: 12/4/2019
Contact: Kevin DeHaan
Phone: 619-342-6466
Phone: None Given
Price: $65,000
Adj Net: $32,922
Down: Call / Email
Celebrating their 35th year in business. Company supplies fine accessories and gifts, prizes, awards, and promotional items to businesses of all types including Retailers, MLMs, Direct Marketers, Government, and Charitable organizations.



Available:
Pavement Maintenance Distribution Supply Company - San Diego County
Posting #: 256531
Status: Active
Refreshed: 12/3/2019
Contact: Matt Purdy
Phone: 800-341-7325 X146
Phone: None Given
Price: $575,000
Adj Net: Call
Down: Call

San Diego Territory. Manufacture pavement sealer and distribute pavement maintenance products and equipment. Two sales and distribution centers located in San Diego and San Marcos, California. Both situated on leased sites. Serving the Southern California market.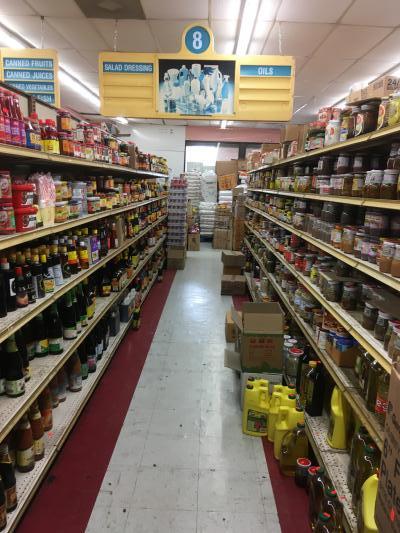 Available:
Asian Supermarket Food Wholesaler - El Cajon, San Diego County
Posting #: 252601
Status: Active
Refreshed: 11/20/2019
Contact: Hugo Liu
Phone: 760-214-4066
Phone: None Given
Price: $190,000+ Inv
Adj Net: $100,000
Down: $190,000
Price lowered! Can be sold without inventory. Great location. Lots of loyal walk-in customers from neighborhood to this busy shopping center. Wholesale food supply distribution to Asian restaurants (Chinese restaurants, Vietnamese, Thai, Japanese restaurants) creates half of the business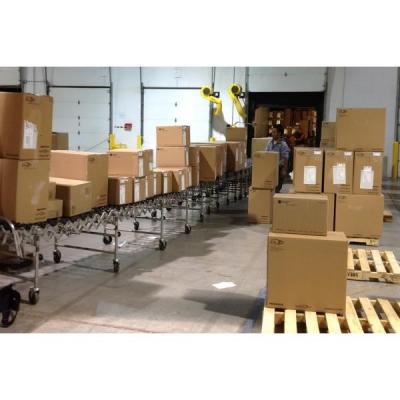 Available:
B2B Packaging Manufacturer, Distributor - San Diego
Posting #: 256394
Status: Active
Refreshed: 12/5/2019
Contact: Hal Janke, CBB,CBI
Phone: 760-931-9530
Phone: 760-612-7018
Price: $3,150,000
Adj Net: $924,000
Down: $600,000
Strong Revenues and Cash Flow of $921,000 2019 with increase in revenues annually. Strong reputation and outstanding recognition among their vendors, customers, and employees. There main accts. are throughout San Diego and SD County. SBA pre approved by Broker, Buyer needs min. $850k liquid monies.


View All Businesses, Opportunities, And Franchises For Sale And Wanted In These Cities:
El Cajon
,
San Diego
,
San Marcos
See All Related Business For Sale & Wanted Listings Recently Added:
See More Related Information - For Buying And Selling Businesses:
Helpful Resources To Assist In Selling And Buying California Businesses

Lee Petsas, Business Broker - Southern California Area
Lee Petsas has been selling businesses with UBI Business Brokers in Southern CA since 1981. In 1999 he became the Owner and Broker for UBI. He has been approved multiple times by Courts as an Expert Witness in the area of Business Valuations.
Michael Davidson, Business Broker - Southern California
Los Angeles Business Broker providing M&A quality services for Small Business Owners. We leverage our technology and expertise to Simplify & Expedite the Business Sales Process. Matching the right buyer with the right business is how we define success.
Chris Seaman, Business Broker: Southern California
Founded in 1994, First Choice Business Brokers has accelerated to become one of the most successful Business Sales Organizations in the world. Our team of agents have gone through extensive training to become experts in the field of business brokerage. Call Chris at 858-578-4111 for more info.
William Park, Business Broker - Southern California
Highest Volume Broker in California, Simply Check our HUNDREDS of Listings! Over 25 Associates, Speaking Dozen Languages, Helping Buyers and Sellers of Small Business since 1982, Centrally Located between Los Angeles and Orange Counties, while Riverside & San Bernardino Counties are Very Accessible.
Peter Siegel, MBA, BizBen Founder, ProBuy, ProSell Programs
Founder & President Of BizBen.com (since 1994) & BizBenNetwork.com. I am the Lead Facilitator for the ProSell & ProBuy Programs on both websites. I consult daily with buyers, sellers, and intermediaries daily about buying and selling businesses. Call 925-785-3118.
Ryan Clark, Business Broker: Southern California
The Veld Group provides a refreshing approach to Business Brokerage, Mergers & Acquisitions and Business Consulting and Valuations. From Your Street to Wall Street, we cater to Main Street Businesses as well as more complex Strategic Firms and Start-Ups. Phone Ryan, Business Broker at 310-652-8353.
Related Articles, Events, Blog Posts, Discussions, Videos, Interviews

Attorney Specialist Shares Escrow Instruction Tips When Buying A Business
Once you have successfully negotiated the Asset Purchase Agreement ("APA") for your acquisition it's natural to relax a little and let your guard down. Attorney Specialist Mark Chatow discusses what business buyers should look out for when opening escrow and getting escrow instruction in place.
Financing Advice: Showing Add Backs To Get Business Acquisition Financing
When seeking business acquisition financing, it helps to review a seller's addbacks as a source of funding to service the debt service. But explain them correctly. Peter Siegel, MBA business acquisition financing expert and advisor at 925-785-3118 covers this topic on financing a business purchase.
Why Deals Fall Out: Unrealistic High Asking Prices Are Usually The Reason
The unfortunate truth is that approximately 50% of all small business sales transactions fall out. While failed transactions can happen for a many reasons, Peter Siegel, MBA (BizBen Director & Business Purchase Financing Expert) discusses the main reason deals fall through; steep asking prices.
Purchase A Business With Limited Or No Cash - Financing Tips For Buyers
Purchasing a business with no money down can be difficult, but not impossible. Financing a business purchase or down payment can often be accomplished with these strategies from Peter Siegel, MBA (Business Purchase Financing Expert, ProBuy & ProSell Program Advisor with BizBen) at 925-785-3118.
Thinking About Selling A Small Business? Know These 8 Factors That Matter
The likelihood of selling a business is often determined by external factors in the marketplace. Here are eight influences on how easy, or difficult it might be when selling a small California business. Peter Siegel at 925-785-3118 (BizBen ProSell Program) explains these factors for owner/sellers.
Is Crowd Funding A Viable Way To Raise Money To Purchase A Small Business?
We're hearing more and more about "crowd funding" through sites like gofundme and kickstarter as a possible way to raise the cash needed to buy a small business. This method of collecting funds has proven successful in other kinds of situations. Could this strategy work when buying a small business?