This is Commercial Service Plumbing on a 5,500 sq. ft. Building focused on servicing Commercial Restaurant and other eateries. They have been in this business for the past 40 years. They are specialize in Piping Systems Design, Build and Service for Commercial Buildings. The business requires C License. They do have very well cross trained team that can save money and time for their clients. Most of their clients are well known Restaurants and Franchise and Chains and have been using their services for a long time. Solid employees and management team in place for turn key operation. Volume of work is highly scalable. Limited advertising cost to this business due to the relationships built over the years. Seller claims his Net Yearly Income is $675,000.
Disclaimer: This Information has been supplied to Broker by Seller. Broker expressly disclaims any and all liability for representation of warranties, expressed or implied, contained in such information, or for omissions from them. Broker believes such information to be correct, but has not verified or checked it. Any agreement or decision by Buyer to pursue a transaction regarding this Business should be based on further investigation by the Buyer
The listing # 254955 Commercial Plumbing Service - Santa Clara County below is currently OFF THE MARKET due to that it is either in escrow at this time or has recently been sold.
For more businesses for sale that are like this Commercial Plumbing Service in Santa Clara County please see a sample of BizBen active listings below and links to all similar listings on BizBen.com.

Available:
Commercial HVAC Contractor - Distributor - Santa Clara County
Posting #: 256136
Status: Active
Refreshed: 11/7/2019
Contact: Greg Carpenter
Phone: 408-898-0393
Phone: None Given
Price: $1,200,000
Adj Net: $502,184
Down: $300,000
Specialized HVAC-R contractor serving Silicon Valley and San Francisco Peninsula. Specialties include design, sale, installation and service of complex, multi-unit HVAC systems for large residences and estates, wine cellars, commercial refrigeration for grocery retail, and geothermal HVAC systems.



Available:
Niche Pool Solar Company - Installation, Service - SF East Bay Area - Relocatable
Posting #: 255945
Status: Active
Refreshed: 11/14/2019
Contact: Doug (Owner/Seller)
Phone: 925-639-9251 Cell
Phone: 925-639-9251 Text
Price: Call
Adj Net: $40,000
Down: Negotiable

Niche pool solar system installation and maintenance services. Established 12 years. Family member health issues force sale at this time. Great books and records. Relocatable / home based. Owner will train, Great reputation. SF East Bay Area. For sale by owner. Ideal for contractors. Call for info.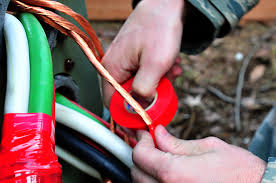 Available:
Electrical Contractor Solar Panel Installation - Santa Clara County
Posting #: 248218
Status: Active
Refreshed: 11/4/2019
Contact: Michael Floorman
Phone: 408-385-0412
Phone: None Given
Price: $300,000
Adj Net: $139,010
Down: $75,000
Established over 27 years electrical contracting company serving from Monterey to SF Bay area. Five-star rating on Yelp.com. Over 300+ repeat customer base. With $100,000 down payment, Seller is willing to finance $200,000. $145K cash flow. They do all phases of electrical work.#8505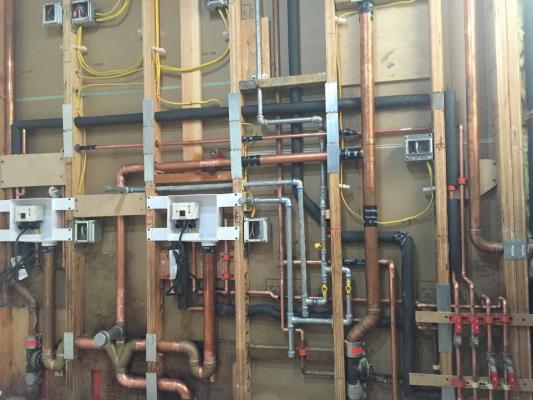 Available:
Plumbing Contractor - San Francisco Peninsula
Posting #: 244448
Status: Active
Refreshed: 10/22/2019
Contact: Tim Cunha
Phone: 650-600-3751
Phone: 844-237-6487
Price: $425,000
Adj Net: $580,000
Down: TBD
Leading licensed plumbing contractor serving commercial & residential customers mostly on the San Francisco Peninsula. Profitable, growing, experienced crew, dozens of regular recurring corporate clients. Almost 10 years in business, they serve a variety of customers with dozens of major companies.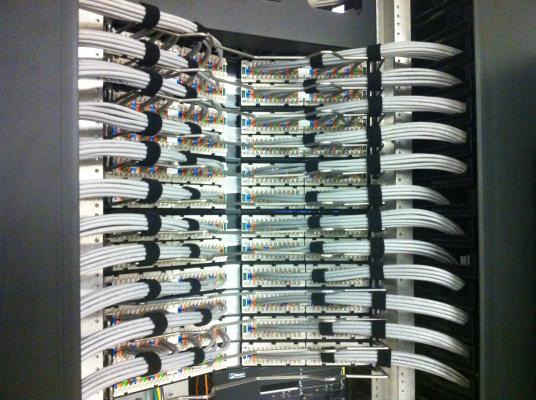 Available:
Low Voltage And AV Contractor - San Francisco Bay Area
Posting #: 231037
Status: Active
Refreshed: 11/3/2019
Contact: Andrew Rogerson
Phone: 916-570-2674
Phone: None Given
Price: $4,500,000
Adj Net: $1,458,869
Down: Call
This hugely successful low voltage telecommunication cabling and AV integration solutions provider for large and small businesses is now for sale. It is located in the Silicon Valley area and services the Hi Tech companies, Biopharma and Fortune 500 companies including San Francisco.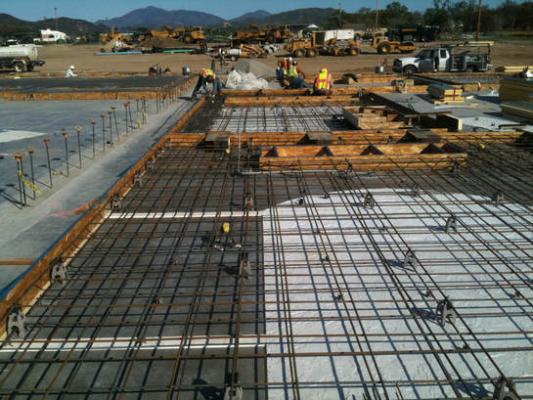 Available:
Rebar Service - Numerous Contracts, Established - Santa Cruz Area
Posting #: 257529
Status: Active
Refreshed: 11/11/2019
Contact: Mark Wise
Phone: 831-420-7038
Phone: None Given
Price: $1,600,000
Adj Net: Call
Down: Call
Established Rebar Company with numerous contracts. Long established Rebar company with history of financial success and contracts with Northern California government projects, schools, business with reputation for excellence. Family Run business and staff will remain.



Available:
Home Improvement Upgrades Service - Alameda County
Posting #: 257934
Status: Active
Refreshed: 10/21/2019
Contact: Michael Floorman
Phone: 408-385-0412
Phone: None Given
Price: $629,000
Adj Net: $296,812
Down: $629,000
Growing, Profitable Solatube, Skylighting, Solar Fan & Advanced Whole-House Fan Sales & Installation Business Established in 2003.- Niche products, limited competition. Store & Showroom Established in 2003. 30% Solar Federal Tax Credit Program. SBA Financing Approved. $296K cash flow. PH3965



Available:
Electric Company - San Mateo County
Posting #: 258627
Status: Active
Refreshed: 11/13/2019
Contact: M. Nikoo
Phone: 650-400-4478
Phone: 408-385-0414
Price: $99,000
Adj Net: $100,458
Down: $50,000
Operating since 2010, this Electric company's focus is on the residential/ commercial market with an emphasis on electrical repairs,remodeling and new electrical service & installations.Purchase Price includes one service vehicle and up to $5K of inventory.Seller financing of Up to 50% is available.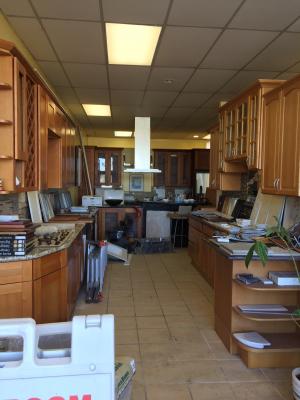 Available:
General Contractor Service - San Mateo County
Posting #: 252935
Status: Active
Refreshed: 11/4/2019
Contact: Shifang Sun
Phone: 510-881-6010
Phone: None Given
Price: $37,000
Adj Net: $133,000
Down: $37,000
General contractor company with showroom is located on a very busy street in San Mateo County. Showroom is open by appointment only since seller lives far away. If new owner opens showroom regularly, the business will go up. Seller claims revenue from check only $400,000.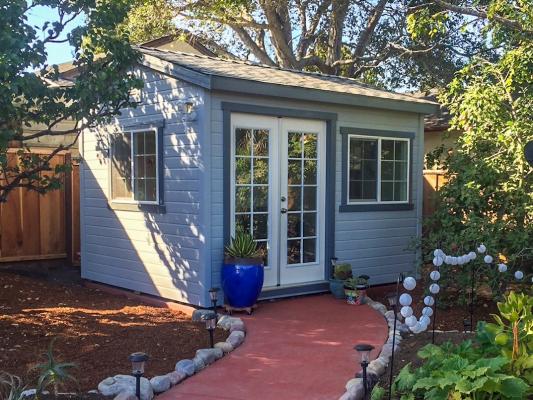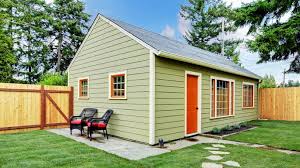 Available:
Built to Order Sheds, Studios, ADU Contractor - SF Bay Area
Posting #: 255393
Status: Active
Refreshed: 10/24/2019
Contact: Amy Cole, CBI, CBB, M&AMI
Phone: 925-890-6012
Phone: None Given
Price: $525,000
Adj Net: $200,000
Down: $90,000 SBA
Ready to capitalize on the high demand for home improvement & accessory Dwelling Units? This contractor is primed for growth to serve residents needing accessory buildings, sheds and small offices added to their property. Industry experience and staff management experience required, license ideal.


View All Businesses, Opportunities, And Franchises For Sale And Wanted In These Cities:
Watsonville
See All Related Business For Sale & Wanted Listings Recently Added:
See More Related Information - For Buying And Selling Businesses:
Helpful Resources To Assist In Selling And Buying California Businesses

Rob Hartman: Business Broker, SF Bay Area
Business brokerage services in the SF Bay Area. I bring skill, integrity and energy to all of my clients and our projects. I'm accustomed to working with a wide variety of clients and their businesses; large or small, simple or highly complex. Get a free consultation by phoning 650-279-3097.
Timothy Cunha JD, Business Broker: SF Bay Area
Experienced attorney, & business broker. I & my EvergreenGold team offer owners sound advice & expertise to build business value & achieve profitable sales. Call me today for a FREE business evaluation & SWOT analysis for your business. Call 650-600-3751 or 650-866-5393 Text.
Peter Siegel, MBA, BizBen Founder, ProBuy, ProSell Programs
Founder & President Of BizBen.com (since 1994) & BizBenNetwork.com. I am the Lead Facilitator for the ProSell & ProBuy Programs on both websites. I consult daily with buyers, sellers, and intermediaries daily about buying and selling businesses. Call 925-785-3118.
Michael Floorman, Business Brokerage, BTI, San Francisco Bay Area
Business Team, San Jose (Campbell) located in the Pruneyard Towers at Bascom and Hamilton. Established in 1981 Business Team with over 6600 sales to date has 1000 business listings to choose from, paid Google advertising. We offer highly trained and experienced professionals.
Elizabeth McGovern: Escrow Services - San Francisco Bay Area
McGovern Escrow Services, Inc., is a leading independent escrow company. We are a trusted partner with our clients, assisting them through the tangled bulk sale & liquor license transfer process. We provide attentive, quality & innovative customer service. Phone Elizabeth McGovern at 415-735-3645.
Willard Michlin, CPA, Certified Fraud Examiner, Due Diligence
Willard Michlin, CPA #106752, offers buyers step by step training & assistance in doing Due Diligence Services when they are thinking of making an offer, or are in process of investigating a business purchase. He helps to determine the actual net profit even when there is cash. Call 805-428-2063.
Related Articles, Events, Blog Posts, Discussions, Videos, Interviews

What Factors Are Considered In Valuing A Small Business? Advisors Weigh In
Valuing a small business is not guess work. It's not what some other businesses of the same type may have or may not have been sold for, it's not even what a business owner "feels" they want or deserve. It is a formula based on many factors. Peter Siegel, MBA from BizBen & others discuss this topic.
Purchase A Business With Limited Or No Cash - Financing Tips For Buyers
Purchasing a business with no money down can be difficult, but not impossible. Financing a business purchase or down payment can often be accomplished with these strategies from Peter Siegel, MBA (Business Purchase Financing Expert, ProBuy & ProSell Program Advisor with BizBen) at 925-785-3118.
Thinking About Selling A Small Business? Know These 8 Factors That Matter
The likelihood of selling a business is often determined by external factors in the marketplace. Here are eight influences on how easy, or difficult it might be when selling a small California business. Peter Siegel at 925-785-3118 (BizBen ProSell Program) explains these factors for owner/sellers.
Why Deals Fall Out: Unrealistic High Asking Prices Are Usually The Reason
The unfortunate truth is that approximately 50% of all small business sales transactions fall out. While failed transactions can happen for a many reasons, Peter Siegel, MBA (BizBen Director & Business Purchase Financing Expert) discusses the main reason deals fall through; steep asking prices.