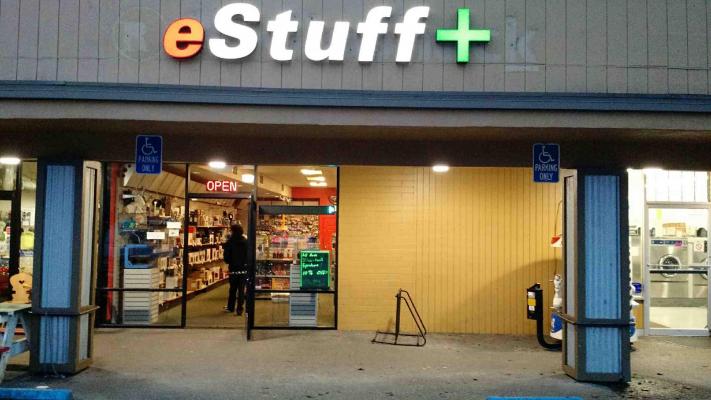 This is a completely turn key business, with a long established following and a go-to spot for all electronic services, supplies or teaching needs a customer may have. EStuff is the only brick and mortar source for Maker supplies in the area, hence it has a strong following in the Maker and Burning Man community. They also have a full room virtual reality booth in their VR Adventure Center. This is a unique experience & only available at Estuff Plus.
Have a printer, but not sure how to use it? They can help! They pride themselves on being available to the learning curves of the 3D world and are excited to expose and encourage anyone's interest or needs. They also sell 3D printers, filament, tools and parts for 3D printers. If you are the type of person who thrives in the world of electronics, creation & more, this is an excellent opportunity to combine income with your passion.
Additional Details:
* Located in a busy, high traffic shopping center in the heart of Sonoma Counties gorgeous town of Sebastopol, just 45 minutes north of the Golden Gate Bridge and 20 minutes from the coast.
* The current rent for this 1,500 square foot space is $3,495 which includes the CAM. The current lease expires in August 2018
* This shopping center is anchored by Pacific Market and there is plenty of free parking available
* This business was established in 2003 and has 4 P/T employees along with the owner/operator who is absentee
* Hours of operation: Mon - Sat: 10AM - 7PM and Sun: 10AM - 5PM
* Extremely simple operation and can be relocated or reproduced almost anywhere and experience success.
* Included in the purchase price is: $40,000 of the Seller's retail inventory the fixtures, equipment, trade name, covenant not to compete, goodwill, training period