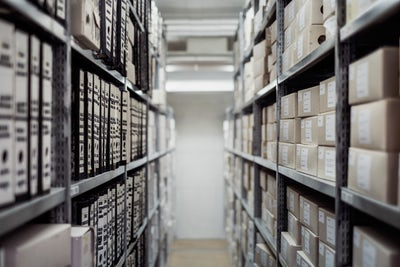 Single category specialty snack food distributor in exploding food category. The company has experienced double digit growth in the past several years and strong growth is expected for the year's ahead. This company could easily expand into other markets including C Stores and vending .he company has long established clients that have been with them up to 40 years. Currently they operate with 2 employees. Deliveries are handled thru a unique distribution model that minimizes their employee count. This business can easily be relocated anywhere in Northern California or possibly Norther Nevada. Current ownership wishes to retire. SDE for the last 12 months was just over $800,000 on Sales of 6.7 million. Call Bill Garcia M&A Business Advisors (916) 203-3395.
Price of $2,750,000 includes $250,000 in Inventory.
The listing # 246386 Specialty Food Distributor - Placer County below is currently OFF THE MARKET due to that it is either in escrow at this time or has recently been sold.
For more businesses for sale that are like this Specialty Food Distributor in Placer County please see a sample of BizBen active listings below and links to all similar listings on BizBen.com.

Wanted:
Fabric Textile Companies - MFG Or Distribution - California
Posting #: 257816
Status: Active
Refreshed: 10/16/2019
Contact: Ken Oppeltz, CBI, CBB, MAMI
Phone: 858-716-0484 X701
Phone: None Given
I just sold a business to a company out of state that is interested in other acquisitions. They are interested in anything fabric related, including things like zippers, buttons, fabrics of all types, etc. This company is funded, very experienced in the textile industry.



Available:
Hot Tub Cover Manufacturer, Wholesaler - Sacramento County
Posting #: 234346
Status: Active
Refreshed: 10/16/2019
Contact: Aron Culver
Phone: 916-612-3123
Phone: None Given
Price: $129,000
Adj Net: $92,000
Down: Call
Nearly 30 years of manufacturing and wholesaling spa and hot tub covers proves a successful platform from which to grow. Customer base includes approximately 100 retail stores throughout northern California. Expandable!



Available:
Farm And Garden Supplier, eCommerce - Sacramento, Sierra Foothills
Posting #: 257496
Status: Active
Refreshed: 11/6/2019
Contact: Bob Altieri, CBA
Phone: 530-559-1773 Cell
Phone: 530-559-1773 Text
Price: $3,000,000
Adj Net: $890,000
Down: $3,000,000

Established 1976, this is a retail and internet/ecommerce Farm and Garden Supply business providing organic growing products and instructional support materials that are compatible with the local area demographics. The solar outfitted 19,570 sq. ft. on 2(+/-) acres of land is optionally available.


Available:
Home Improvement Product Distributor - Sacramento County
Posting #: 252552
Status: Active
Refreshed: 10/11/2019
Contact: Michael Floorman
Phone: 916-678-6777
Phone: None Given
Price: $1,200,000
Adj Net: $383,215
Down: Call
Unique opportunity to acquire a well established and turnkey business. Home improvement business distributes to developers in specialty industries. The business also has long tenured relationships with every known major supplier in the industry. Office/warehouse holds inventory on site. Good lease.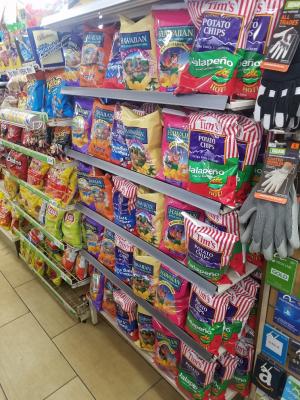 Available:
Snack Food Route - Downtown San Diego
Posting #: 256323
Status: Active
Refreshed: 11/7/2019
Contact: Tony Sekla
Phone: 619-985-3359
Phone: 619-985-3359
Price: $49,000
Adj Net: Call
Down: $49,000
Three day Operation and 1/2 day in warehouse. Owner has been running this business for 35+ years in San Diego consisting of cash accounts from 7-11s (14), liquor stores, snack stands, small markets and delis. Owner has health issues and is retiring. Very low overhead. Sales of $3,500-$4,000.



Available:
Niche Seafood Distributor - Southern California
Posting #: 251176
Status: Active
Refreshed: 11/4/2019
Contact: Lori Galloway
Phone: 949-679-4583
Phone: None Given
Price: Call
Adj Net: $300,000
Down: Call
Established (15+ year operating history) wholesale food distributor, selling to restaurants, hotels, airline caterers, prisons and other government agencies, and harbor ship suppliers. Revenue is derived from seafood (60%), meat (25%), poultry (10%), and other items (5%). Buys, stores & delivers.



Available:
Warehouse Distribution eCommerce Order Fulfillment - Los Angles County
Posting #: 252481
Status: Active
Refreshed: 11/11/2019
Contact: Matt Manavi
Phone: 714-923-1222
Phone: None Given
Price: $245,000
Adj Net: $100,000
Down: Call
This 3PL business is a full service order fulfillment center with warehousing and distribution capability, and 3rd party logistics management offering B2B, and B2C solutions in eCommerce order fulfillment services both internationally and domestically.



Available:
Branded Party Novelties Manufacturer Distributor - Orange County
Posting #: 256450
Status: Active
Refreshed: 10/16/2019
Contact: Eric Mellem
Phone: 310-882-2200 X146
Phone: None Given
Price: $975,000
Adj Net: $350,000
Down: Call
Worldwide Manufacturer and Distributor of Branded, Fun Novelty Party Products. Since 1992, this Orange County, CA based company has dominated this niche area of Party and Entertainment Products. No other company has come close to their large, worldwide distribution network of 1,000s of retailers.



Available:
Dietary Supplement Ingredients Distributor - Inland Empire
Posting #: 254703
Status: Active
Refreshed: 11/4/2019
Contact: Iris Chen
Phone: 626-506-0300 Cell
Phone: None Given
Price: $850,000
Adj Net: $89,900
Down: Call
Successful B2B distribution company has been operating in the Inland Empire area for over a decade. It offers high quality dietary supplement ingredients, such as herbs and artificial chemicals, in wholesale to numerous manufacturing, retail, and distribution businesses across the country and more.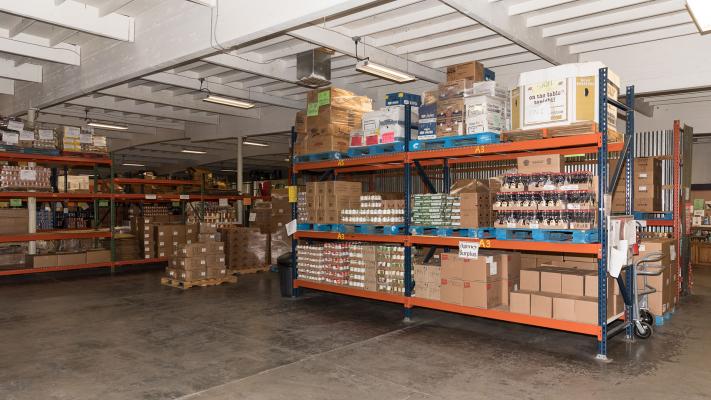 Available:
Food Distribution, Wholesale Company - Orange County
Posting #: 254229
Status: Active
Refreshed: 10/20/2019
Contact: Shawn Ahrabi
Phone: 800-650-5051
Phone: None Given
Price: $980,000
Adj Net: $243,623
Down: Call
Well established, well-known Food product distribution Company for 30 years serving Orange County and Los Angeles County and beyond. Loyal customers returning to order products for years because of the prompt service and unique products availability. Average customer account is 15 years old.


View All Businesses, Opportunities, And Franchises For Sale And Wanted In These Cities:
See All Related Business For Sale & Wanted Listings Recently Added:
See More Related Information - For Buying And Selling Businesses:
Helpful Resources To Assist In Selling And Buying California Businesses

Peter Siegel, MBA, BizBen Founder, ProBuy, ProSell Programs
Founder & President Of BizBen.com (since 1994) & BizBenNetwork.com. I am the Lead Facilitator for the ProSell & ProBuy Programs on both websites. I consult daily with buyers, sellers, and intermediaries daily about buying and selling businesses. Call 925-785-3118.
Diane Boudreau-Tschetter: Escrow & Bulk Sale Services - CA
California Business Escrow, Inc. is a full service independent escrow company serving all of California and has expertise in a wide range of escrows. Our team prides itself on providing an exceptional escrow experience. For more info phone Diane Boudreau-Tschetter at 888-383-3331 or 209-838-1100.
Willard Michlin, CPA, Certified Fraud Examiner, Due Diligence
Willard Michlin, CPA #106752, offers buyers step by step training & assistance in doing Due Diligence Services when they are thinking of making an offer, or are in process of investigating a business purchase. He helps to determine the actual net profit even when there is cash. Call 805-428-2063.
Related Articles, Events, Blog Posts, Discussions, Videos, Interviews

What Should I Do If Other Buyers Are Trying To Buy The Same Business As Me?
Buying a small business is hard enough when there is no competition, so how might a buyer navigate the process when there is additional competition from other buyers? Potential small business buyers are offered a few key ways that a buyer can beat out other potential business buyers in this article.
Thinking About Selling A Small Business? Know These 8 Factors That Matter
The likelihood of selling a business is often determined by external factors in the marketplace. Here are eight influences on how easy, or difficult it might be when selling a small California business. Peter Siegel at 925-785-3118 (BizBen ProSell Program) explains these factors for owner/sellers.
How Many Listings Is Too Many For One Broker To Handle? Is It 5? 10? 20?
Peter Siegel, MBA in this Vlog/Podcast discusses how many listings is too many for one business broker to handle at one time. Is it 5 is it 20? I recently had a coaching call with one of my BizBen broker clients who asked that question this week. There are many factors that go into the answer.
Before Buying A California Business, 10 Questions You Should Ask Yourself
Before buying a business, all serious business buyers should ask themselves some key questions about possible buying a small California business, franchise, or opportunity - from Peter Siegel, MBA (Business Purchase Financing Expert, ProBuy & ProSell Program Advisor with BizBen) at 925-785-3118.
Tips For Faster SBA Loan Approvals For California Small Business Purchases
In this article on BizBen, business purchase financing advisor and SBA loan broker, consultant Peter Siegel (Business Purchase Financing Expert/Advisor & the ProBuy Program Director at BizBen) at 925-785-3118 shares his views of getting SBA loan financing faster for business purchase financing.
Getting An SBA Loan To Buy A Small Business: Dispelling Some Major Myths
When seeking SBA loan financing many potential business buyers have wrong information about the process of securing the best financing to buy a business. Peter Siegel, MBA (at 925-785-3118) a business purchase financing expert delves into the myths and facts regarding SBA loan financing.