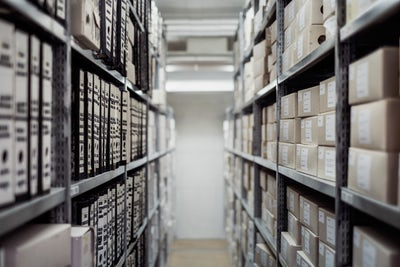 Single category specialty snack food distributor in exploding food category. The company has experienced double digit growth in the past several years and strong growth is expected for the year's ahead. This company could easily expand into other markets including C Stores and vending .he company has long established clients that have been with them up to 40 years. Currently they operate with 2 employees. Deliveries are handled thru a unique distribution model that minimizes their employee count. This business can easily be relocated anywhere in Northern California or possibly Norther Nevada. Current ownership wishes to retire. SDE for the last 12 months was just over $800,000 on Sales of 6.7 million. Call Bill Garcia M&A Business Advisors (916) 203-3395.
Price of $2,750,000 includes $250,000 in Inventory.
The listing # 246386 Specialty Food Distributor - Placer County below is currently OFF THE MARKET due to that it is either in escrow at this time or has recently been sold.
For more businesses for sale that are like this Specialty Food Distributor in Placer County please see a sample of BizBen active listings below and links to all similar listings on BizBen.com.

Available:
Home Improvement Product Distributor - Sacramento County
Posting #: 252552
Status: Active
Refreshed: 1/24/2020
Contact: Michael Floorman
Phone: 916-678-6777
Phone: None Given
Price: $1,200,000
Adj Net: $383,215
Down: Call
Unique opportunity to acquire a well established and turnkey business. Home improvement business distributes to developers in specialty industries. The business also has long tenured relationships with every known major supplier in the industry. Office/warehouse holds inventory on site. Good lease.



Available:
Hot Tub Cover Manufacturer, Wholesaler - Sacramento County
Posting #: 234346
Status: Active
Refreshed: 2/13/2020
Contact: Aron Culver
Phone: 916-612-3123
Phone: None Given
Price: $129,000
Adj Net: $92,000
Down: Call
Nearly 30 years of manufacturing and wholesaling spa and hot tub covers proves a successful platform from which to grow. Customer base includes approximately 100 retail stores throughout northern California. Expandable!



Available:
Farm And Garden Supplier, Ecommerce - Sacramento Area
Posting #: 257496
Status: Active
Refreshed: 2/1/2020
Contact: Bob Altieri, CBA
Phone: 530-478-9790
Phone: 530-559-1773
Price: $2,750,000
Adj Net: $703,000
Down: $2,750,000
Established 1976, this is a retail and internet/ecommerce farm and garden supply business providing organic growing products and instructional support materials that are compatible with the local area demographics. The solar outfitted 19,570 sq. Ft. On 2(+/-) acres of land is optionally available.



Available:
Niche Seafood Distributor - Southern California
Posting #: 251176
Status: Active
Refreshed: 2/2/2020
Contact: Lori Galloway
Phone: 949-679-4583
Phone: None Given
Price: Call
Adj Net: $300,000
Down: Call
Established (15+ year operating history) wholesale food distributor, selling to restaurants, hotels, airline caterers, prisons and other government agencies, and harbor ship suppliers. Revenue is derived from seafood (60%), meat (25%), poultry (10%), and other items (5%). Buys, stores & delivers.



Available:
Wholesale Plant Nursery - Southern California
Posting #: 251924
Status: Active
Refreshed: 1/29/2020
Contact: Lawrence Lerner, PsyD, MBA
Phone: 858-673-7773
Phone: 858-354-7617
Price: $349,000
Adj Net: $140,000
Down: Call
Well-established and loyal clientele. Great opportunity to expand as current ownership does virtual no marketing and has no online presence. Property is approx. 4.5 acres. Seller owns the land and would lease to new owner. Seller looking to retire.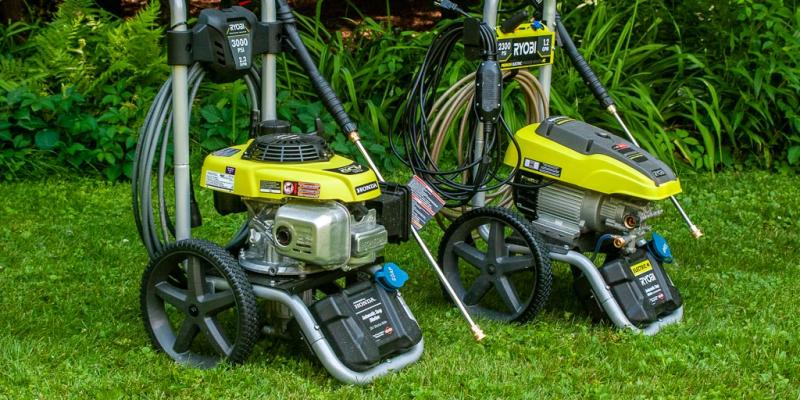 Available:
Pressure Washing Distribution, Service Company - Western Riverside County
Posting #: 258269
Status: Active
Refreshed: 2/20/2020
Contact: Mark Pieter
Phone: 714-290-7145 Cell
Phone: None Given
Price: $1,405,000
Adj Net: $306925
Down: Call
The business has a healthy revenue mix between equipment and parts / service, both with outstanding margins. School districts, municipalities, counties, commercial property owners, commercial janitorial services, auto detailers & dealerships all choose them for their quality products and excellent.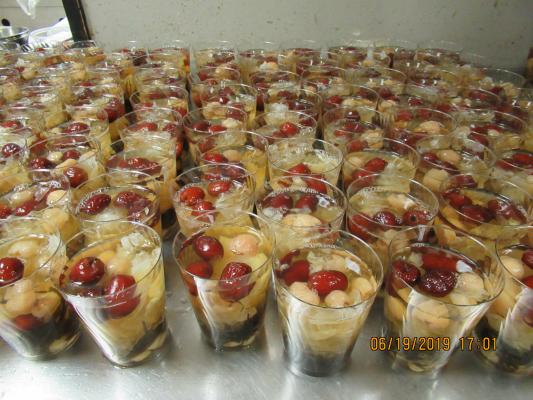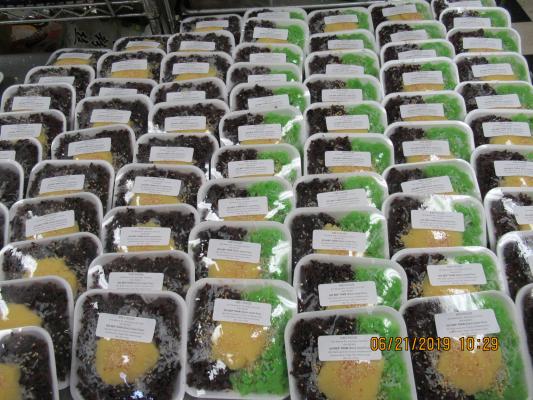 Available:
Vietnamese Desserts Wholesaler - Miramar, San Diego
Posting #: 254103
Status: Active
Refreshed: 2/18/2020
Contact: Hugo Liu
Phone: 760-214-4066 Cell
Phone: None Given
Price: $75,000+
Adj Net: $56,000
Down: $75,000+
$75,000 only if purchase for a restaurant w/o distribution biz. Well-established Vietnamese sweet desserts wholesaling business in operation for 26 years. Great location with healthy list of active vendors. Great investment! Wholesaler of popular Vietnamese sweet desserts to local supermarkets.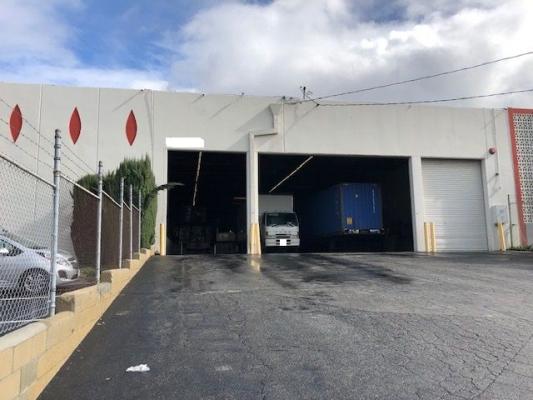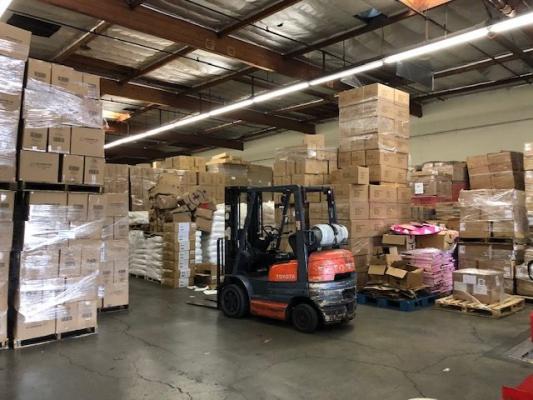 Available:
Logistics Warehouse Distribution Transportation - Los Angeles
Posting #: 250468
Status: Active
Refreshed: 2/20/2020
Contact: William Park
Phone: 562-402-2686
Phone: 562-234-4133
Price: $450,000
Adj Net: $160,000
Down: $450,000

Logistics warehouse and distribution center. International, domestic companies, and amazon sellers use this company to warehouse, palletize and ship from Los Angeles. Large warehouse 22,000 sq. ft. with high volume ceiling and 4 loading docks. Seller and 4 employees run the company.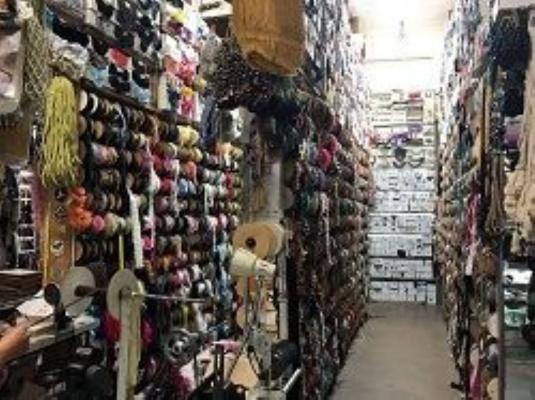 Available:
Textile Trims Wholesale Distributor - Los Angeles
Posting #: 258608
Status: Active
Refreshed: 2/13/2020
Contact: Jonathan Hwang
Phone: 562-402-2686
Phone: 714-510-0248
Price: $10,000,000
Adj Net: Call
Down: $10,000,000
Wholesaler of Trims which include Lace, Bows, Buckles, Broaches, Patches, Rhinestones, Tassels, Webbing, Etc. The company started back in 2004 by two business people combining their business strategies to make one of the largest Wholesale and Retail businesses servicing the Textiles Industry.



Available:
Wireless Telephone ATT Retailer Distributor - Imperial County
Posting #: 253622
Status: Active
Refreshed: 1/28/2020
Contact: Steven Hanson
Phone: 760-607-0642
Phone: None Given
Price: $39,000
Adj Net: Call
Down: $30,000
Wireless Retailer. Multicarrier Phone Store. Entertainment and Internet products. Distributor for top wireless and retail providers such as AT&T, Dollar Phone and others. Ria Dealer Money Transfer Services. Utility Bill payment center for multiple utility provider. Seller Financing Available.


View All Businesses, Opportunities, And Franchises For Sale And Wanted In These Cities:
Los Angeles
,
San Diego
See All Related Business For Sale & Wanted Listings Recently Added:
See More Related Information - For Buying And Selling Businesses:
Helpful Resources To Assist In Selling And Buying California Businesses

Peter Siegel, MBA, BizBen Founder, ProBuy, ProSell Programs
Founder & President Of BizBen.com (since 1994). I am the Lead Facilitator for both the ProSell & ProBuy Programs. I consult daily with business buyers, business owner/sellers, brokers/agents daily about buying and selling California small to mid-sized businesses. Call 925-785-3118.
Willard Michlin, CPA, Certified Fraud Examiner, Due Diligence
Willard Michlin, CPA #106752, offers buyers step by step training & assistance in doing Due Diligence Services when they are thinking of making an offer, or are in process of investigating a business purchase. He helps to determine the actual net profit even when there is cash. Call 805-428-2063.
Diane Boudreau-Tschetter: Escrow & Bulk Sale Services - CA
California Business Escrow, Inc. is a full service independent escrow company serving all of California and has expertise in a wide range of escrows. Our team prides itself on providing an exceptional escrow experience. For more info phone Diane Boudreau-Tschetter at 888-383-3331 or 209-838-1100.
Related Articles, Events, Blog Posts, Discussions, Videos, Interviews

Getting An SBA Loan To Buy A Small Business: Dispelling Some Major Myths
When seeking SBA loan financing many potential business buyers have wrong information about the process of securing the best financing to buy a business. Peter Siegel, MBA (at 925-785-3118) a business purchase financing expert delves into the myths and facts regarding SBA loan financing.
What Factors Are Considered In Valuing A Small Business? Advisors Weigh In
Valuing a small business is not guess work. It's not what some other businesses of the same type may have or may not have been sold for, it's not even what a business owner "feels" they want or deserve. It is a formula based on many factors. Peter Siegel, MBA from BizBen & others discuss this topic.
Top 100 List: This Week's Top Motivated Business Buyers & Their Requests!
If you're trying to sell a business - check out this week's top 100 business buyers - one of these buyers may be looking to buy your type and location of business! This list is updated weekly - make sure you check it frequently! Are you searching to buy - get on this list and reach seller direct!
Financing Advice: Showing Add Backs To Get Business Acquisition Financing
When seeking business acquisition financing, it helps to review a seller's addbacks as a source of funding to service the debt service. But explain them correctly. Peter Siegel, MBA business acquisition financing expert and advisor at 925-785-3118 covers this topic on financing a business purchase.
Business Purchase Financing Expert Peter Siegel - Tips On Proving Cash Flow
What are the actual "provable" adjusted net earnings (cash flow) of a small to mid-sized business being purchased? Buyers need to look carefully at all financial info for the "real" adjusted net income/cash flow. Peter Siegel, MBA (BizBen ProBuy & ProSell Lead Facilitator) at 925-785-3118 explains.