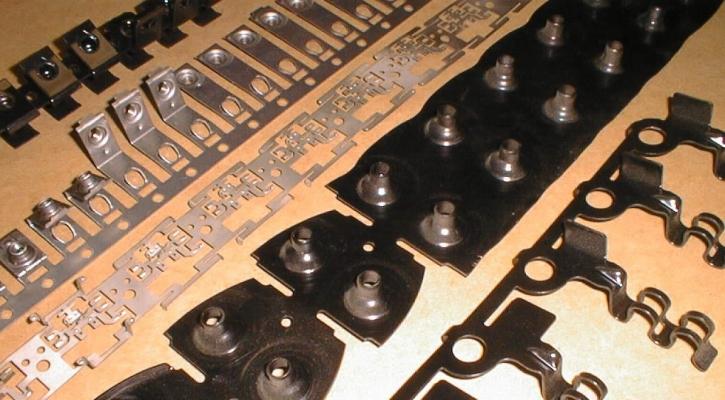 In escrow. Here is a rare opportunity to own an established, full-service manufacturing facility that can do it all. For over 35 years, this family-owned, Tool & Die Job Shop has earned a reputation for high-quality production with on-time delivery. Step right into this turnkey operation and benefit from experienced staff, a world-class facility with room for growth, a loyal client base, and a retiring Seller who is committed to ensuring a smooth transition of ownership.
The 9000sf, Seller owned, state-of-the-art facility includes ALL the equipment and space you will need to operate a successful Shop. It is centrally located in Orange County for easy freeway access. As part of the sale, the Buyer will receive furniture, fixtures & equipment that the Seller estimates are worth over $600K. Here is a very small sample of the high-quality equipment that is included:
* 2016 Wire Cut EDM
* Double Crank Gap Frame Press
* Mazak VTC-30C Machining Center
* Makino S56 Machining Center
* Mitutoyo BRTM507 CMM
* Chevalier FSG-1224 AD Wet Grinder
* Komatsu OBS 110-VS Gap Frame Press
* Lagun FTV-2 Vertical Mill
The Shop is ISO 9100/AS9100 Compliant and has experience serving the manufacturing needs of many industries, such as: automotive, aerospace, construction, electrical, electronic, hardware, firearms, home appliances, jewelry, and medical. No job is too big or too small. This Shop has the capability to do any of the following processes and much more:
* Design to production
* Wire EDM
* Tool & Die
* Stampings: Long & Short Runs
* Die repair & Maintenance
* CNC Machining
* Reverse engineering
* 3-D Milling
* Prototypes of any quantity (stamped, machined, welded, etc)
The Seller owns the 9000sf building and is willing to negotiate a long term lease with the buyer. This is a state-of-the-art building that is equipped with everything the Buyer will need and more. There is plenty of storage, space, and equipment to handle substantial growth in the business. The business includes 6 private parking spots in front AND 11 more private spots behind a secured, gated fence. Also, there are 2 very large, ground level truck doors for access into the building located in the secured area.
*The Seller is retiring after 35 years in the business. Seller will provide 4 weeks of training, and may be available for more time as a paid consultant.
**The business has been prequalified for an SBA loan with as little as 10% down to a qualified buyer. Seller financing may be available at Seller's discretion.