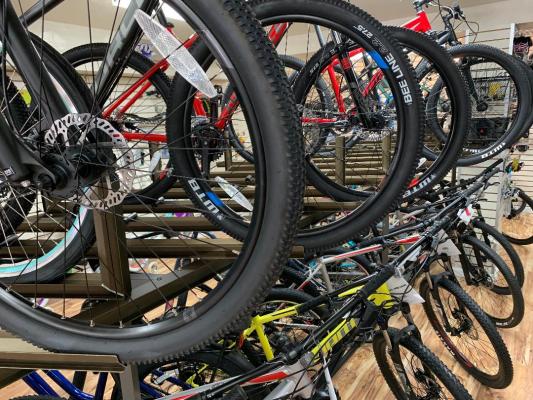 For Sale: Family owned and operated Bicycle shop in the San Francisco Bay Area (Alameda County) that has been in business for 24 years.
Location has a large service area completely separate from the sales floor. All categories of bikes are sold (including recently booming electric bikes) in addition to most brands of parts, accessories and apparel.
Brands include Giant, Bianchi, Thule, Yakima, Bell, Giro, Shimano, Sram, Norco and more.
Experience a healthy and friendly business environment that has been a part of the local community earning the loyalty of families and customers for over 2 decades.
Bicycle industry recognized POS system is included with purchase. Strong website presence draws business from surrounding areas.
Note - As of 10-3-2019 we have an accepted offer in place.
For the name and address a non-disclosure and confidentiality agreement needs to be on file from each buyer, available from this website, or by writing the listing agent before calling please.
Disclaimer: The information has been supplied to the Broker by Seller. Broker expressly disclaims any and all liability for representations of warranties, expressed or implied, contained in such information, or for omissions from them. Broker believes the information to be correct, but has not verified or checked it. Any agreement or decision by buyer to pursue a transaction regarding this business should be based on further investigation by the buyer.