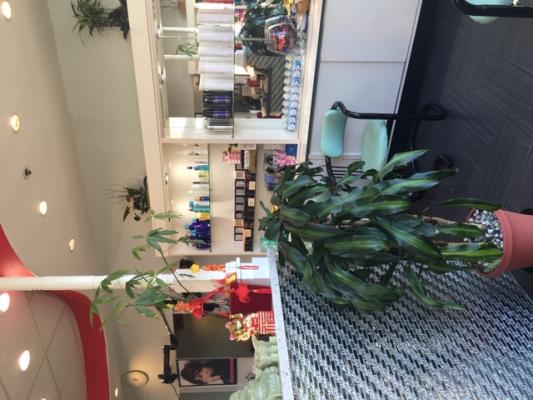 This could be a great opportunity for a stylist looking to own their own business or a buyer looking to get into the beauty salon industry. Salon can be transformed to a booth rental or run it the way it is now. Custom build-out and tastefully decorated this salon built 5 yrs ago includes 6 styling stations, two comfortable shampoo stations, a separate room conditioned for waxing and facials with 2 separate entrance's and waiting area. Currently doing blowouts, up-do's, color, haircuts, make up, hair smoothing and more. Can add waxing, threading, nail stations etc. There are 4 rooms out of which 3 are rented out plus an office for the owner. Owner works part time and will rent a station back from the new owner. This is a leased location of 1,365 square feet with a Total Rent of $5,801, landlord will give a new lease to the buyer at this rate.
Asset Sale. Buyer must have $50,000, cash sale only.
Disclaimer: The buyer is encouraged to take necessary steps to conduct due diligence before committing to the transaction. This information has been provided by the seller of the business and has not been verified by the listing agent/broker. This information is subject to errors and omissions in price, projections, opinions, assumptions, future estimates, and other conditions such as lease or financing, or changes or withdrawal without notice. Potential clients/buyers are advised to seek professional help from their accountants and attorneys before purchasing or investing in a business/property.